Get to Know: Fierce Grace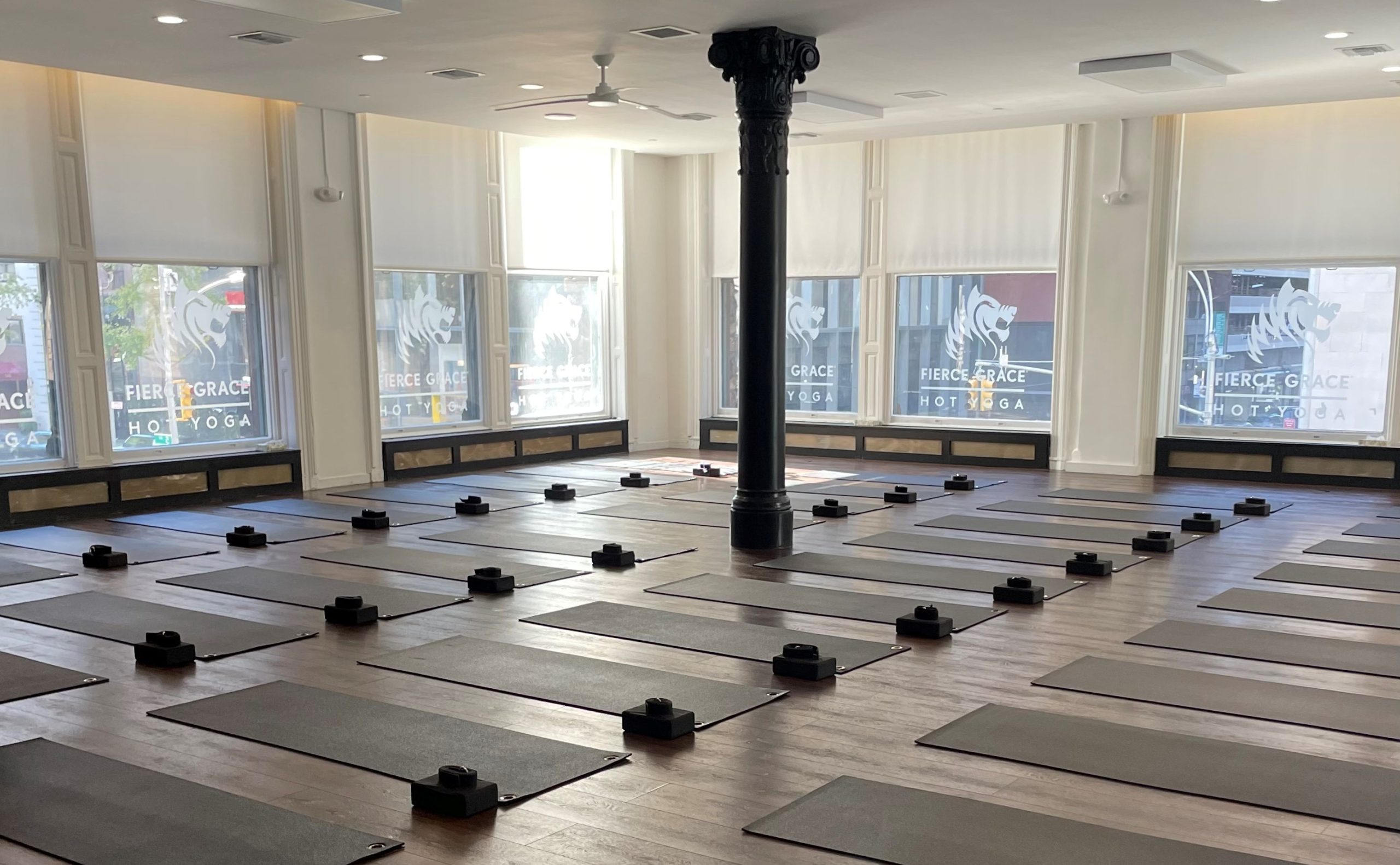 Meet Fierce Grace, the hot yoga studio located at 284 Fifth Avenue, 2nd Floor in NoMad. A British brand, Fierce Grace was launched in the UK in 2000 and arrived in NYC in 2017 with studios in NoMad, Lower East Side, and Harlem.
"We are thrilled to be in NoMad, and provide our services to the area. Being a local resident myself, I knew this was the perfect location for us," says NYC Owner & Senior Instructor Kelly Isaac.  
Founded by Michele Pernetta, Fierce Grace offers hot yoga classes of all levels for practitioners at every stage, from beginner to advanced, and those healing from injury. The studio combines traditional yoga with modern fitness, including physical therapy exercises and strength training. Fierce Grace's integrated class system consists of 12 classes connected by 12 foundational poses and 250 postures that vary in duration and intensity so students may develop the body's full range of movement.
Discover what each class has to offer in the 1,500 square foot state-of-the-art hot yoga studio. Classes include: Fierce Grace, a multi-level, multi-style class, Deep Core, a deep slow stretch class focusing on alignment, Primal, a simple yet powerful class targeting the body's natural functional movement, Classic, an entry-level class, In, a deep, slow, yoga-physical therapy class to improve joint mobility, Wild, an uplifting cardio-kundalini, muscle-sculpting class, S.O.B., an injury rehabilitation class, The Fix, a condensed super-charged class, FG2, an intermediate version of the Fierce Grace class, Fly, a multi-level arm balancing class, Fierce aka The Beast, an advanced class, and FIIT (Fierce Intensity Interval Training), a HIIT style class paired with yoga.
To experience Fierce Grace, schedule a complimentary Drop-In Class on the FGNYC app using the code: HOTYOGA. Also, explore a range of membership options such as, 5 or 10-Class Cards, 6-month, and annual memberships.
Add to Fierce Grace to your fitness and wellness routine!
Fierce Grace is open daily with in-person classes. Check out the schedule and sign-up for classes.
Fierce Grace, 284 Fifth Avenue, 2nd Floor, @fiercegracenyc