Get to Know: From the Source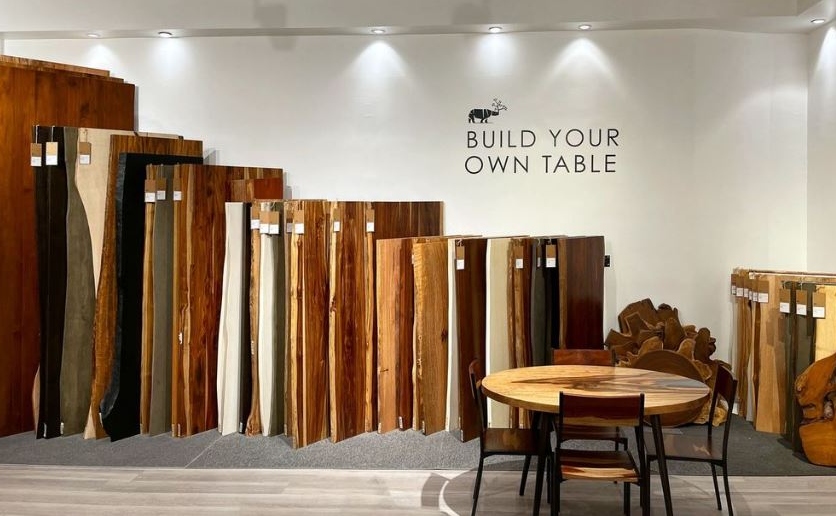 Meet From the Source, the maker of sustainably sourced hardwood furniture and accessories located at 20 East 20th Street in Flatiron. A global company, From the Source cultivates its creative power in NYC and conscious use of resources and labor from Java, Indonesia.
"Flatiron is a community known to support and celebrate local craftsmanship, and the arts and small businesses that help make New York what it is today," says From the Source team. "From the Source speaks to the community's values and understands the importance of honest design. This is where we have found our niche and our opportunity to expose more of the NYC community to beautiful, sustainable design built to last for generations to come."
From the Source sustains eco-balance while producing high quality furniture through working directly with local farmers and having full control of the production process with the use of low technology manufacturing. Hand selection of materials allows From the Source to create unique, handcrafted pieces. Furniture is made in small batches, giving the team flexibility for larger projects, and application of a variety of techniques, from sand casting to use of solid iron. With a range of design and manufacture services, From the Source can modify their existing products and create fully custom designs, so you can make furniture truly your own.
At the local showroom, gain design inspiration and shop pieces for your home, office, or company. Highlights of home furniture include, dining tables & seating, living room shelving, bedroom headboards & dressers, and outdoor tables & chairs. Switch up your office with a new desk such as the Kali Live Edge Sit to Stand FLYTE Desk or the Scout + Corvus Desk and add on modular storage to maximize your work space. Accessorize your home or office with lighting, rugs, and tabletop décor. From the Source can also help furnish your company, whether a restaurant, hotel, or office headquarters. Some past clients include, Moxy Hotel, Mexicue, and Calvin Klein's corporate office.
Head to From the Source and find a unique addition for your home or business!
From the Source, 20 East 20th Street, @fromthesource