Holiday Dining Guide 2022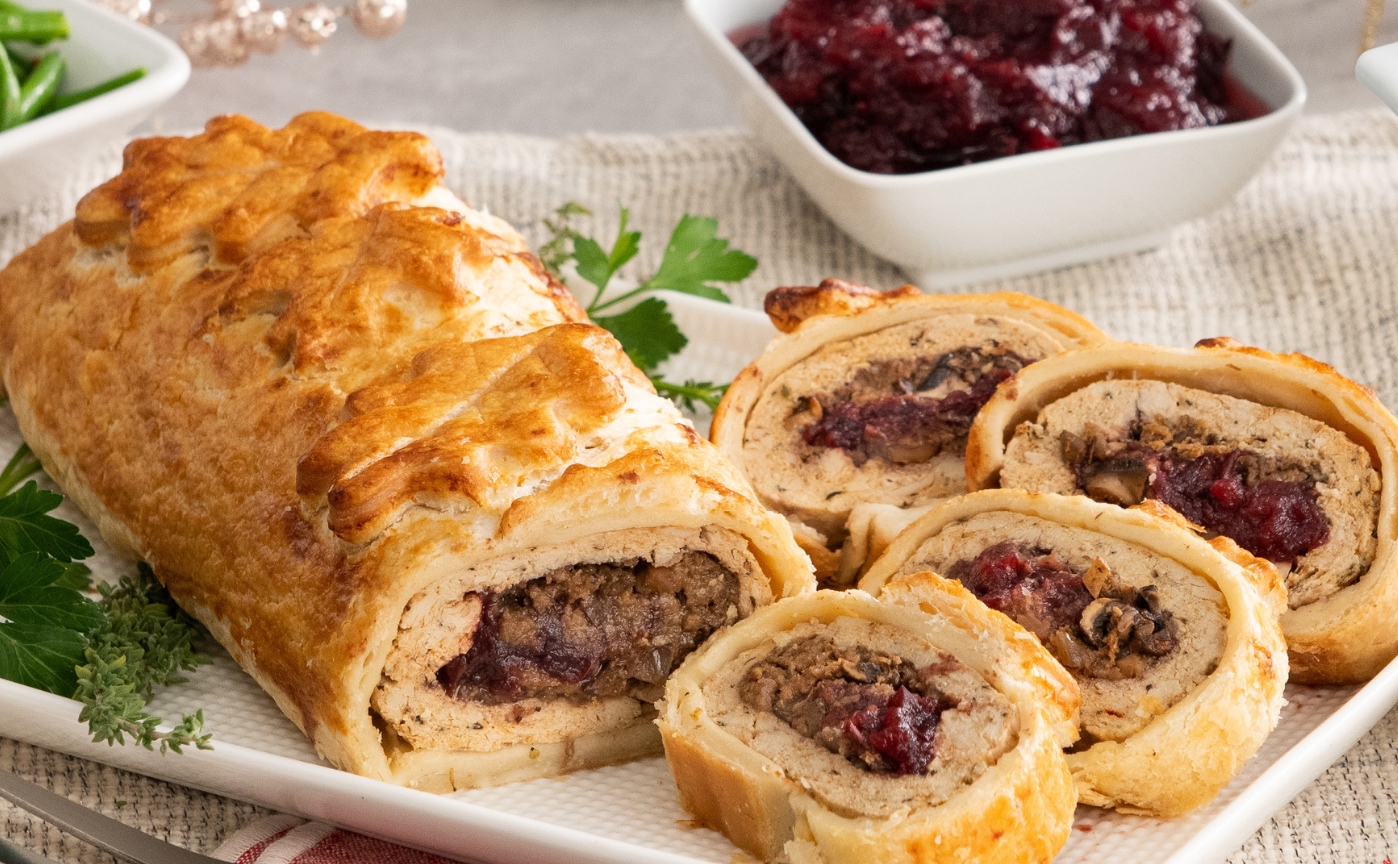 Happy Holidays! Whether you're celebrating big or small, don't worry about cooking this year. Enjoy a stress-free holiday with family and friends at local restaurants offering specials. Staying at home? Support neighborhood chefs by ordering a holiday meal kit or dessert for your gathering.
In-Person Dining
Ayza Wine & Chocolate Bar, 11 West 31st Street, (212) 714-2992, Reservations, @azyanyc
Ayza Wine & Chocolate Bar invites you to get festive and celebrate the holidays with an a la carte menu and an extensive wine selection.
BLACKBARN, 19 East 26th Street, (212) 265-5959, Reservations, @blackbarnrestaurant
Enjoy Christmas Eve at farm-to-table restaurant, BLACKBARN, with a four-course prix fixe menu. $95 per person or $135 per person with optional wine pairing. A special a la carte menu will also be available.
COTE Korean Steakhouse, 16 West 22nd Street, (212) 401-7986, Reservations, @cote_nyc
Celebrate at Michelin-starred COTE with a Christmas Feast of Seven Steaks with seasonal accompaniments. $195 per person.

Il Fiorista, 17 West 26th Street, (646) 490-8240, Reservations, @ilfioristanyc
Experience a festive and floral Christmas Eve Dinner at Il Fiorista with a three-course prime rib dinner. Seatings available from 11:30 am – 7 pm.
The Flatiron Room, 37 West 26th Street, (212) 725-3860, Reservations, @theflatironroom
The popular whiskey bar and live jazz restaurant The Flatiron Room is celebrating with a three-course prix-fixe menu on Christmas Eve and Christmas Day. $115 per person. $65 for children 12 & under. Two and a half hour seatings are available on Saturday, December 24th and Sunday, December 25th at 4 pm, 6:30 pm, and 9 pm.
ilili, 236 Fifth Avenue, (212) 683-2929, Reservations, @ililirestaurants
ilili is offering a Lebanese-Mediterranean four-course prix-fixe menu on Christmas Eve from 5 – 9 pm. $125 per person and $45 for children 12 & under.
Koloman, 16 West 29th Street, (212) 790-8970, Reservations, @kolomannyc
Join French restaurant Koloman for Christmas Eve and Christmas Day this year. Christmas Eve will feature regualr brunch and dinner menus with specials. On Christmas Day enjoy a prix-fixe menu with highlights including, honeynut squash soup, duet of venison, and chocolate pecan pie. $145 per person. $95 per child 5 – 10 years old and complimentary for children 4 & under. Seatings available from 5 – 10 pm.
La Brasserie, 411 Park Avenue South, (212) 567-8282, Reservations, @labrasserienyc
La Brasserie invites you to celebrate Christmas Eve with a three-course prix-fixe dinner menu. Seatings available from 3:30 – 9 pm. $85 per person.
La Pecora Bianca, 1133 Broadway, (212) 498-9696, Reservations, @lapecorabianca
Have an Italian-inspired Christmas Eve at La Pecora Bianca offering a three-course prix fixe menu. $75 per person.
Maialino, 30 East 30th Street, (212) 777-2410, Reservations, @maialino_nyc
On Christmas Eve Roman-Italian restaurant Maialino will be offering an a la carte menu plus holiday specials.  
Marta, 29 East 29th Street, (212) 651-3800, Reservations, @martamanhattan
Join Marta on Christmas Eve and Christmas Day for modern Italian fare including pizza and wood-fired entrées. 
Sarabeth's, 381 Park Avenue South, (212) 335-0093, Reservations, @sarabethsnyc
Celebrate the holidays at Sarabeth's with iconic classics from the dinner menu featuring Christmas specials.
The Smith, 1150 Broadway, (212) 685-4500, Reservations, @thesmithrestaurant
Enjoy Christmas Eve at The Smith serving their classic brunch and dinner menus to celebrate.
Vinyl Steakhouse, 35 West 19th Street, (646) 461-7866, Reservations, @vinylsteakhouse
Featuring 2,000 vinyl records in-house, head to the upscale steakhouse on Christmas Eve and listen to full albums of iconic Christmas records while enjoying a festive dinner.
To-Go Dining
Hill Country Barbecue Market, 30 West 26th Street, (212) 255-4544, Order, @hillcountrybbq
Add Hill Country to your holiday spread with their Smoked Prime Rib Holiday Roast Package that comes with sides and dessert for $325. Serves 4-6 people. A la carte pit smoked turkey breast, sides, and pies are also available. Pre-order by Monday, December 19th for pickup on Friday, December 23rd from 12 – 5 pm and Saturday, December 24th from 10 am – 1 pm.
Mangia NYC, 22 West 23rd Street, (212) 647-0200, Order, @mangia_nyc_official
Cater your holiday celebration with gourmet additions to your spread. Highlights from Mangia NYC's holiday menu include, Hors d' Oeuvres for $22.95 per person, Gingerbread Man and Christmas Ornament Cookies, Gingerbread Cake, Cranberry Almond Tart, and Champagne Macarons.

Mark's Off Madison, 41 Madison Avenue, (646) 838-8300, Order, @marksoffmadison
Enjoy your Hanukkah celebration with Mark's Off Madison offering Potato Latkes, Estelle's Chicken Soup, Grandma's Chopped Chicken Liver, Whole Roasted Organic Chicken, My Mother's Brisket, Sides, and Jelly Donuts. Available for pick-up on Sunday, December 18 from 12 – 4 pm. Place pre-orders by Thursday, December 15 by 5 pm. Fill out your order form here and email it to: susan@marksoffmadison.com. Christmas catering is also available.
PLANTA Queen, 15 West 27th Street, (917) 675-7700, Order, @planta
From the innovative plant-based restaurant PLANTA Queen, celebrate with a Hanukkah Bundle featuring crispy potato latkes with all the fixings and chocolate babka. $60 each. Serves 4. Order by Wednesday, December 14th for delivery before Hanukkah. Also, enjoy The Christmas Dinner package with highlights including, mushroom wellington, truffle mash potatoes, sweet & sour brussels sprouts, and an apple oat crumble. $210 each. Serves 4. Order by Tuesday, December 20th for delivery before Sunday, December 25th.
Pure Grit BBQ, 36 Lexington Avenue, (646) 449-8782, @puregritbbq
Have a delicious vegan and gluten-free barbecue spread for the holidays this year. Pure Grit BBQ is offering catering packages featuring Smoked Impossible Cut, Mash Potatoes with Mushroom Gravy, PG Mac and Cheese, Roasted Veggies and more for $175. Serves 4. Order by email: 36lex@puregritbbq.com.
Veggie Grill, 12 West 23rd Street, (332) 600-7001, Order, @veggiegrill
Serve a plant-based Holiday Feast for 4 from Veggie Grill. Enjoy vegan turkey wellington with walnut mushroom stuffing, mac & cheese, mashed potatoes, and green beans for $75. Desserts are available for individual purchase. Pre-order by Friday, December 16th. Pick-up on Friday, December 23rd or Saturday, December 24th.

Zucker's Bagels & Smoked Fish, 40 East 23rd Street, (212) 228-5100, Order, @zuckersbagels
For Hanukkah, enjoy a Holiday Bagel Brunch featuring 6 kettle-boiled bagels, cream cheese, nova lox, and Hanukkah cookies. Also, stock up with Zucker's Kosher Bagels Two Dozen Package. Catering spreads such as breakfast and lunch platters are also available.
Desserts
Bear Donut, 40 West 31st Street, (646) 476-5199, Order, @beardonutinc
The specialty donut shop is offering holiday flavors for the season including, Tiramisu, Pistachio, Raspberry, and Classic Funfetti.
Bourke Street Bakery, 15 East 28th Street, (718) 744-4803, Order, @bourkestreetbakerynyc
Order some tasty baked goods from Bourke Street Bakery for your holiday gathering, including an Apple Cider Crumble Pie and Carrot & Walnut Cake with Cream Cheese Frosting.
Dominique Ansel Workshop, 17 East 27th Street, (212) 901-1015, Order, @dominiqueanselworkshop
Serve a stunning Bûche de Noël (Yule Log) Cake from Dominique Ansel Workshop. Flavors include Chestnut, Triple Chocolate, and Tiramisu. $58 each. Pre-order for pickup between Thursday, December 22nd through Saturday, December 24th.
Krispy Kreme, 36 East 23rd Street, (315) 203-7058, Order, @krispykreme
Krispy Kreme's Holiday Doughnuts have launched for this season. Featured doughnuts include, Santa Belly, Red Velvet, Gingerbread Cookie, and Holiday Sugar Cookie. Enjoy now through Saturday, December 24th.
Lady M Confections, 1178 Broadway, (212) 452-2222, Order, @ladymcakes
For dessert, have a seasonal Marron Milles Crêpes Cake layered with whipped chestnut pastry cream topped with powdered sugar and glazed chestnuts. Serves 10-14 people. $118 each. Place pickup orders at least 2 days in advance.
Maman, 22 West 25th Street, (646) 476-7660, @_mamannyc_
Sip on holiday goodness from the French-American cafe Maman with seasonal sweet beverages, including, Marzipan Buttercream Latte, Maman's Signature Evergreen Latte, and Vanilla Mint Matcha Hot Chocolate.
Seven Grams Caffe, 76 Madison Avenue, (212) 779-0777, Order, @sevengramscaffe
Indulge in ooey-gooey cookies from Seven Grams Caffe for the holidays, including Classic Chocolate Chip, Peanut Butter Chocolate Chip, and limited-edition Holiday Ginger Cookies. Also, enjoy Extra Virgin Olive Oil Bread and Banana Chocolate Bread.
Header & Thumbnail Photo Credit: Veggie Grill