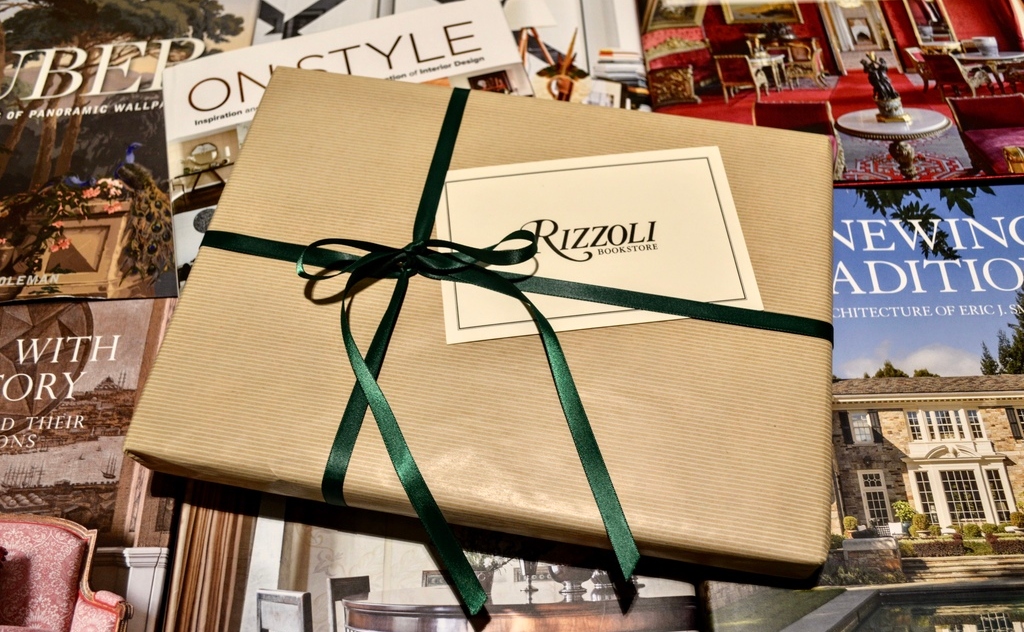 Get gifts for everyone on your list in Flatiron & NoMad! We've put together a gift guide with a wide variety of ideas from children's toys to men's and women's apparel, bestselling books, and cameras. Also, keep an eye out for more holiday gift guides throughout the season.
Apparel
Jacadi Paris, 911 Broadway, (332) 345-8208, @jacadi_officiel
For kids, gift Parisian-inspired children's clothing and shoes from the fashion boutique, Jacadi Paris. Explore the Holiday Gift Shop for toddlers and kids.

Johnston & Murphy, 200 Fifth Avenue, (212) 242-1636, @johnstonmurhpy
Johnston & Murphy offers a selection of shoes, apparel, and leather goods for men and women. Shop men's blazers, wallets, and scarves, and women's boots and jackets this season.
Knot Standard, 19 West 24th Street, (646) 512-9770, @knotstandard
Gift custom menswear and womenswear at Knot Standard. Featuring luxury fabrics and personalized style advice, shop for suits, skirts, pants, and matching sets.
Noir et Blanc, 7 West 25th Street, (212) 627-1750, @noiretblanc_
Shop at the contemporary, French-inspired boutique, Noir et Blanc, and choose from fashion-conscious apparel, shoes, and accessories.
Peter Manning NYC, 933 Broadway, (800) 564-1227, @petermanningnyc
Shop for high-quality men's clothing for shorter heights, including casualwear from pants, shirts, and jackets.
Project Gaia NYC, 57 West 21st Street, (917) 639-3958, @projectgaianyc
The sustainable luxe fashion store carries products by up-and-coming designers and artists. Shop women's apparel, footwear, jewelry, handbags, and wellness & beauty.
State & Liberty, 176 Fifth Avenue, (929) 944-1211, @stateandliberty
State & Liberty offers men's clothing designed for athletes. Gift athletic fit clothing made with lightweight performance fabrics, including dress shirts and suits, jackets, and accessories.
The Thrifty HoG, 11 West 25th Street, (212) 206-1174, @thriftyhognyc
The upscale resale boutique offers a curated selection of gently used vintage, new, and used men's and women's clothing as well as home décor items. Net proceeds support the non-profit, Hearts of Gold, that supports homeless mothers and their children.
Thursday Boot Company, 48 West 21st Street, 2nd Floor, (917) 261-6911, @thursdayboots
Head over to Thursday Boot Co. to shop high-quality boots for men and women that are comfortable, durable, and stylish. Plus, quality leather jackets and accessories like belts and wallets.
Todd Snyder, 25 East 26th Street, (917) 242-3482, @toddsynderny
Todd Snyder carries craft menswear such as apparel, shoes, and accessories. Shop the gift guide and choose from sweaters, boots, leather wallets, and gloves.
YEOHLEE, 12 West 29th Street, (212) 244-8635, @yeohleeny
An award-winning fashion designer, YEOHLEE, sells sustainable, zero-waste clothing for all ages and sizes. Shop a selection of women's tops, pants, skirts, dresses, one-of-a-kind pieces, and accessories.
Retail
10/10 Optics, 50 Madison Avenue, (212) 510-8183, @1010optics
At 10/10 Optics, gift stylish sunglasses from brands such as Ray-Ban, Tom Ford, and Prada.  
Foto Care, 41 West 22nd Street, (212) 741-2990, @fotocarenyc
For professional or amateur photographers, Foto Care offers cameras, lenses, film, and essential accessories.
From The Source, 20 East 20th Street, (212) 255-9209, @fromthesource
Gift sustainably sourced hardwood furniture and accessories at From The Source. Shop dining tables, office desks, living room sofas, and modular storage.
Herman Miller, 251 Park Avenue South, (212) 318-3977, @hermanmiller
Upgrade your office or home with comfortable ergonomic chairs, the iconic Eames lounge chair, standing desks, lighting, and décor from the innovative furniture design brand, Herman Miller.
J & M Hardware, 19 East 21st Street, (212) 673-6050
Find gifts for the home improvement pro. J&M Hardware offers expert advice to help you find the right gift whether it's equipment or tools. Plus, an assortment of winter gear, including quality gloves and socks.
Le Labo, 14 West 29th Street, (Inside Ace Hotel), (212)-532-7206, @lelabofragrances
Discover the perfect scent for your loved one at Le Labo, purveyor of fine fragrances, candles, and bath & body products. Gift a signature perfume like Rose 31 or create a personalized, unforgettable scent.
MAISON 10, 4 West 29th Street, (646) 590-1291, @maisonten
The concept boutique highlights products from talented designers and artists across ten categories from beauty to well-being. Shop eclectic items as well as gift jewelry, skincare, and home goods.
Memories of New York, 206 Fifth Avenue, (212) 252-0030, @memoriesofnewyork
Find the perfect souvenirs for gifts from Memories of New York. From "I Love NY" t-shirts to snow globes and keychains, these gifts encapsulate the Big Apple. Grab an NYC-inspired ornament and a 2023 calendar!
Natuzzi Italia, 105 Madison Avenue, (212) 346-9760, @natuzzi
Shop at the Italian-based luxury furniture brand, Natuzzi, for living, dining, and bedroom furniture, from sofas to coffee tables, as well as interior home décor.
Rizzoli Bookstore, 1133 Broadway, (212) 759-2424, @rizzolibookstore
For book lovers, shop bestsellers as well as photography, cooking, fashion, and design books. You can also gift a 6-month or 1-year book subscription. The bookstore also carries art sets for adults and children, beautifully designed journals, and puzzles.
Specialty Retail
Escape Room Madness, 38 West 32nd Street, 5th Floor, @escaperoommadness
Give the gift of interactive fun for friends and family at Escape Room Madness! Solve a mystery challenge in one of six themed rooms. Reserve your tickets.
Fotografiska Gift Shop, 281 Park Avenue South, (212) 433-3686, @fotografiska.newyork
The NYC location of the renowned Swedish photography museum, offers a ground-floor gift shop featuring photography books, posters, apparel, and exhibit-related gifts. Gift a museum membership for a year and your loved one will receive access to exhibitions, special events, and programming. Each gifted membership purchased in-store is accompanied by a festive complimentary candle and tote ($85 value, free).
Harry Potter New York, 935 Broadway, @harrypotterny
At Harry Potter New York shop the wizarding world for gifts such as personalized wands, sweets from the confectionary, and apparel.
LEGO Store, 200 Fifth Avenue, (212) 255-3217, @lego
For kids, LEGO offers themed and exclusive sets featuring Disney, Harry Potter, and Star Wars that spark creativity and imagination. Also, shop LEGO apparel and accessories.
National Museum of Mathematics Gift Shop, 11 East 26th Street, (212) 542-0566, @momath1
The MoMath gift shop has creative & fun gifts for kids including puzzles, toys, games, and children's books.
Pen + Brush Gift Shop, 29 East 22nd Street, (212) 475-3669, @penandbrushnyc
Shop paintings, apparel, publications, and photographs from Pen + Brush, the 128-year-old visual and literary arts nonprofit.
Poster House Gift Shop, 119 West 23rd Street, (917) 722-2439, @posterhousenyc
Shop original posters, prints, books, apparel & accessories, and exhibit-related merchandise.
Premier Indoor Golf, 1 East 28th Street, 3rd floor, (646) 657-0174, @premierindoorgolf
For new or longtime golf lovers, buy an e-gift card to Premier Indoor Golf so your loved one can practice or play a full round.
Header & Thumbnail Photo Credit: Rizzoli Bookstore