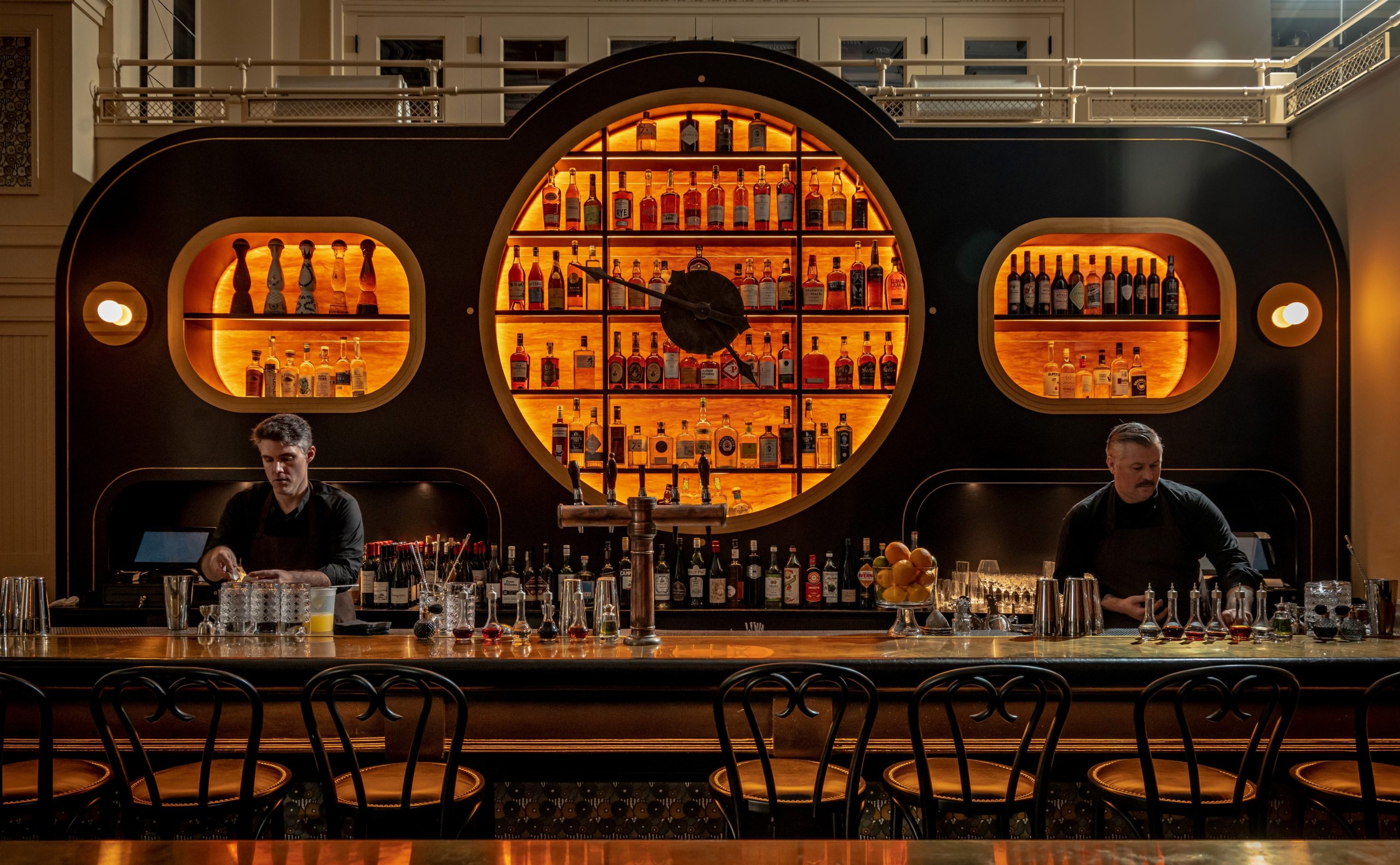 We're pleased to welcome Koloman, the new, contemporary French restaurant to the neighborhood at 16 West 29th Street. Led by Co-Owner and Chef, Markus Glocker, formerly of Augustine, Koloman combines Parisian creativity and Viennese accents, paying tribute to the Austrian artist, Koloman Moser, who was significant in the 19th-century Secessionist movement.
"We're thrilled to be a part of NoMad's vibrant and evolving neighborhood," says Chef Glocker. "And, excited to open our doors to local diners, New Yorkers, and visitors from across the world."
Drawing on the grand European cafe style, Koloman's menu offers authentic and inventive dishes that delightfully surprise. Begin your dinner with Sweet Corn Soup with scallops, or Celery Root Tartare that's complemented with tarragon, pommery mustard, and parmesan. For a main, try the Seared Fluke, Chef Glocker's take on trout amandine that's prepared with Mandelbrot brown butter and topped with marcona almonds. Pair with the Cheese Soufflé featuring Pleasant Ridge cheddar accompanied by a mushroom jam. Additional large plates include Beef Tenderloin with a bone-marrow crust, Baumkuchen, and shallots in a red wine sauce and Brune Landaise (for two), a whole roasted chicken with champagne cabbage and spätzle in a Meyer lemon jus.
Pair your meal with drink selections curated by Beverage Director, Katja Scharnagl, formerly of Le Bernardin. Choose from French and Austrian wines, Champagnes, cocktails, ciders and beers. Cocktail highlights include the Napoleon made with scotch, sweet vermouth, orange and all spice, and Secession with Old Tom gin, walnut, maraschino, and maple. Don't skip out on dessert. Indulge in sweet creations from Pastry Chef, Emiko Chisholm, formerly of Balthazar. Have a classic Viennese Apple Strudel or try the Duck Egg Crème Brulée paired with pineapple and mint.
Head to Koloman for an unforgettable dinner, and soon, for breakfast and lunch.
Koloman is open Tuesday through Sunday from 4 – 11 pm. Reserve your table.
Koloman, 16 West 29th Street, @kolomannyc