September is National Yoga Month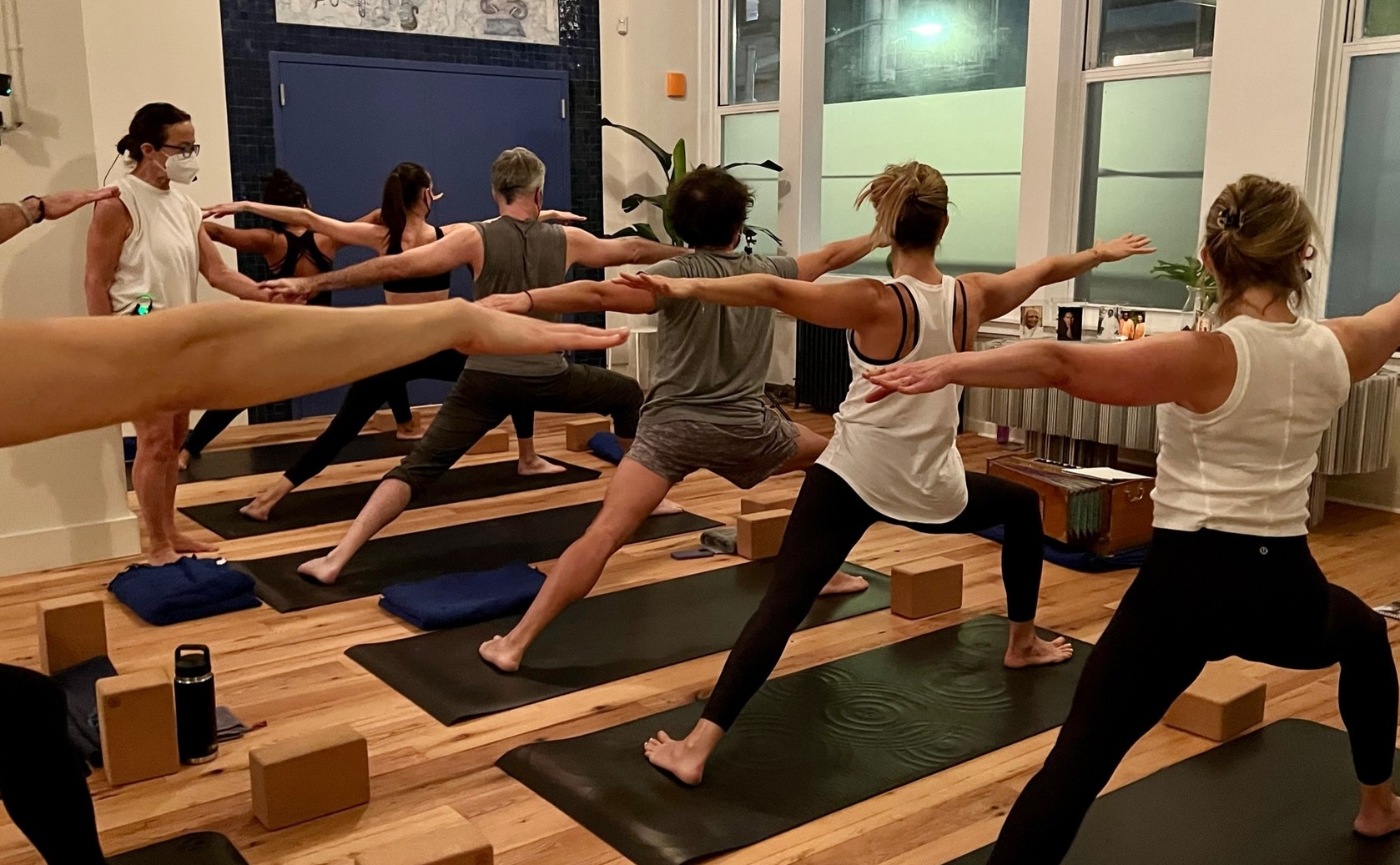 This September, don't forget to stretch it out because it's National Yoga Month! The neighborhood has several yoga studios to explore. Sign-up for in-person or virtual classes and check out new client offers.
bodē nyc, 182 Fifth Avenue, (212)-206-9400
Since 2002, bodē nyc offers original hot yoga, HIIT, Vinyasa, and Yin Yoga classes. New clients receive a 2 week welcome special for $99.
Body & Brain Yoga Tai Chi, 830 Sixth Avenue, 3rd Floor, (212)-691-7799
Combining yoga, Tai Chi, breathwork, and meditation practices, Body & Brain Yoga is a community-focused studio offering all-level classes. New client specials include an intro session for $20 in-studio or online, 1 group class + an introductory session for $30 in-studio or online, and an unlimited online trial month online for $99.
CorePower Yoga, 29 West 30th Street, Suite B, (866)-441-9642
At CorePower, strengthen your core with a workout rooted in yoga. Take beginner to advanced yoga classes, including YogaSculpt and Hot Power Fusion. New clients: get your first week free with unlimited classes.
Dharma Yoga Center, 46 West 24th Street, (212)-889-8160
Established in 1975, Dharma Yoga Center offers a wide range of classes for all levels of yoga. New student specials include an in-person 5 class pack for $39 and a 1 week unlimited trial for $20. For virtual classes, first timers can buy one class, get one free for $25 and a monthly unlimited pass for $135.
Fierce Grace, 284 Fifth Avenue, #206, (917)-409-3730
Introducing hot yoga in 1994 in the UK, Fierce Grace offers a dozen classes for all levels of practice. New student offer features 14 days of unlimited yoga for $95.
Karma Kids Yoga, 16 Madison Square West, 12th Floor, (646)-638-1444
Karma Kids Yoga offers a variety of fun-filled virtual and in-person yoga classes for kids and families. Check here for a class schedule for kids, teens, toddlers, and babies.

SOUK Studio, 12 West 27th Street, 2nd Floor, (929)-459-8938
SOUK is a contemporary yoga studio centered around connection and community. Discover classes to begin or deepen your yoga practice, rehabilitate an injury, de-stress, and wind down. New clients get one week of unlimited classes for $48.
Y7 Studio, 25 West 23rd Street, (646)-820-0781
Y7 Studio features yoga classes open to all levels including the signature WeFlowHard® Vinyasa, Slow Burn Vinyasa, WeFlowHard® Vinyasa Express, and WeFlowHard® Vinyasa + Restore. Explore their schedule to reserve your spot. Also, Y7 Studio offers virtual classes where you can enjoy unlimited access to all yoga flows with a 7-day free trial followed by a membership of $16/month.

Header & Thumbnail Photo Credit: SOUK Studio