It's Back to School Season!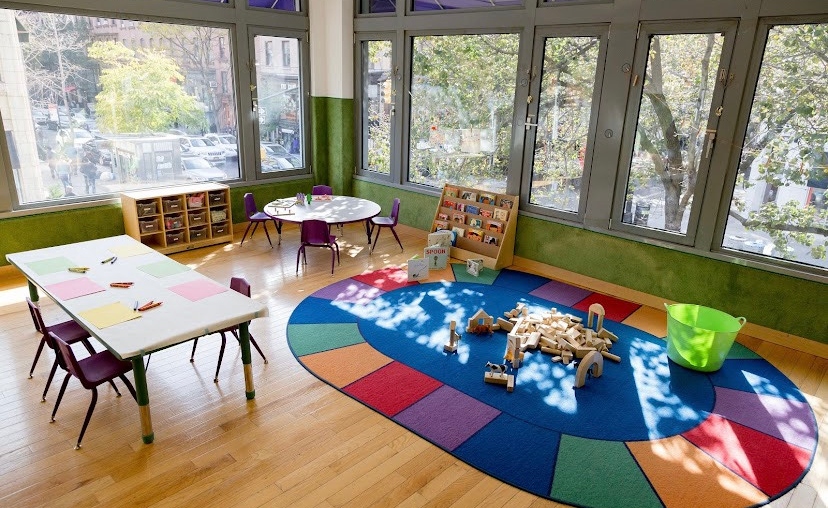 August is winding down which means school is right around the corner! We've put together a shopping and resource guide highlighting neighborhood businesses that can help you and your family get ready for a great school year.
Children's Apparel & Accessories
GapKids, 156 Fifth Avenue, (332)-799-7382
At GapKids, shop modern and stylish essentials, including clothing for girls, boys, teens, and toddlers. Check out their Back to School Shop that also offers kids uniforms, backpacks, and accessories.
Jacadi Paris, 911 Broadway, (332)-345-8208
Return to school in style with Parisian-inspired children's clothing and shoes from the fashion boutique Jacadi Paris. Explore their Back to School Collection for toddlers and kids.
Little Folks, 123 East 23rd Street, (646)-213-7261
For babies and toddlers, Little Folks offers a variety of strollers, car seats, high-chairs, and toys. You can shop from a range of brands and categories.
Extracurricular Resources
Karma Kids Yoga, 16 Madison Square West, 12th Floor, (646)-638-1444
As seen on Sesame Street, Karma Kids Yoga offers several fun-filled virtual and in-person yoga classes for kids and families. Check here for a class schedule for kids, teens, toddlers, and babies.
National Museum of Mathematics, 11 East 26th Street, (212)-542-0566
The National Museum of Mathematics (MoMath) offers multiple online and in-person educational activities and events for kids and families to learn about the fun world of math. Also, visit the museum to explore two floors of interactive exhibits.
New York Kids Club, 38 East 22nd Street, (917)-525-4559
This local New York Kids Club offers classes for children ages 2 months to 12 years old. Check out their fall class schedule here. Additionally, you can participate in their weekday afternoon kids club featuring activities such as gymnastics, dance, and sports. 

Tiger Schulman MMA, 688 Sixth Avenue, (646)-396-3303
This martial arts studio features classes for kids of all ages where they can build self-confidence, discipline, and lasting friendships.
School Supplies
Blick Art Materials, 650 Sixth Avenue, (212)-524-9611
Blick Art Materials carries an assortment of children's art supplies. Shop activity kits, crafts, and drawing and painting supplies for school and home.
Rizzoli Bookstore, 1133 Broadway, (212)-759-2424
Shop for children's school books at this neighborhood bookshop that also offers author readings and events. Check out puzzles and children's art sets as well.
Staples, 641 Sixth Avenue, (212)-462-2959
Get classroom ready at the office supply store with school supplies for each grade. From notebooks and calculators to backpacks and lunchboxes, Staples has you covered.
Header & Thumbnail Photo Credit: New York Kids Club