Flatiron Fitness Series 2022 Recap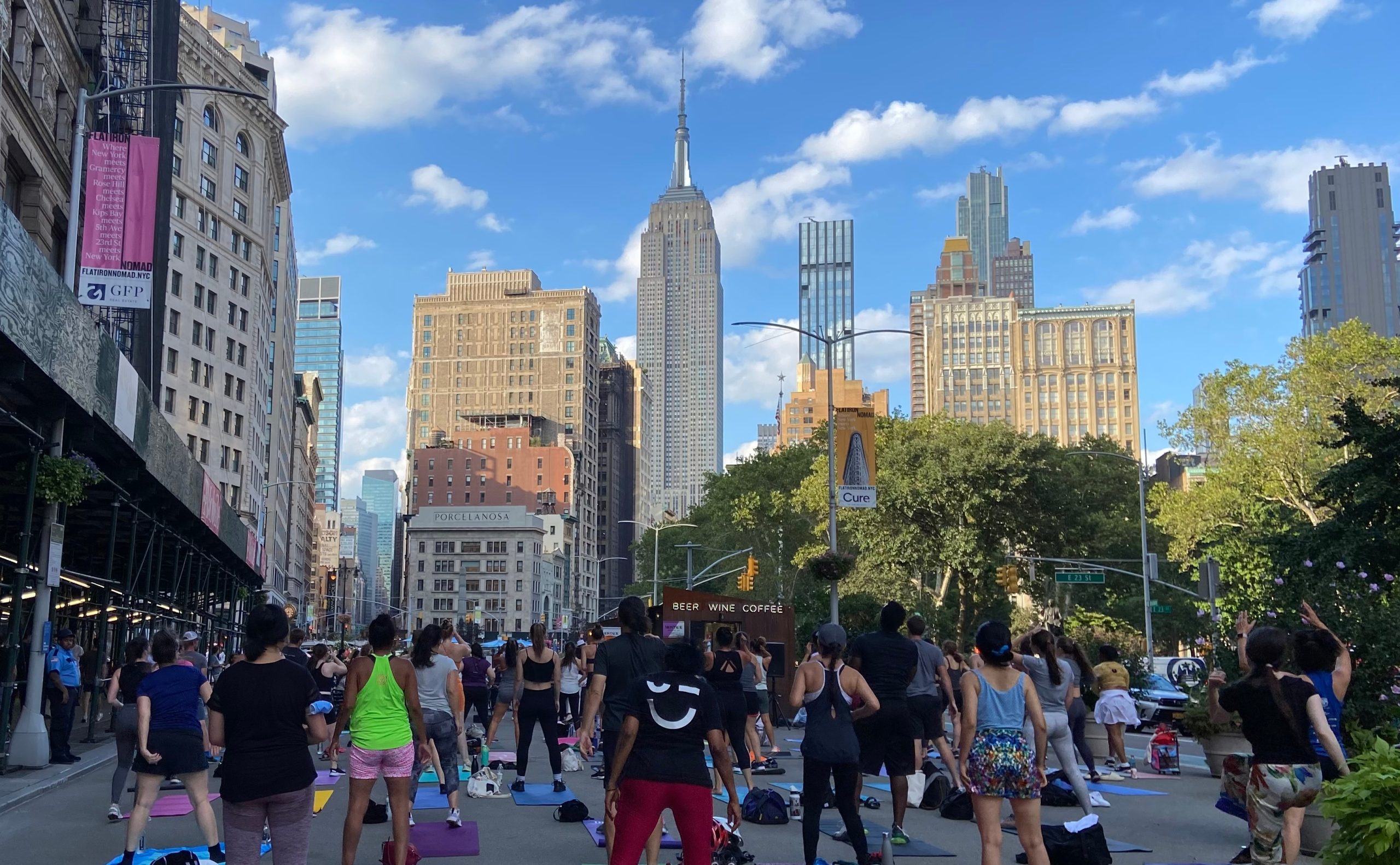 We loved working out with you this summer! Our annual Flatiron Fitness Series ended on August 10th and presented eight weeks of outdoor workouts with fitness studios from Flatiron & NoMad. Taking in iconic views of the neighborhood, participants worked out on the NoMad Piazza, the new dynamic pedestrian space on Broadway between 25th and 27th Street for pop-up classes, and at signature 'Wellness Wednesday' evening classes on the South Plaza at 6 pm. These classes were presented in partnership with Whole Foods Market.
Starting on June 22nd, the program spanned eight weeks. Overall, we had approximately 286 participants and we distributed curated wellness giftbags to all attendees. Additionally, the program was popular across our social media channels receiving over 91K+ impressions earned.
Shout out to our partners for a successful program this year: 
This year's Summer Series of events also included two nights of Sunset Salsa on the Flatiron Plaza featuring Benny Lopez Latin Jazz Ensemble and live music from The Jazz Gallery on the NoMad Piazza twice weekly in June and July.
Thank you to everyone who enjoyed a free event in the neighborhood this summer! If you enjoyed your experience, consider supporting the businesses in the district who's participation made the series possible.