New Neighbor: Blank Street Coffee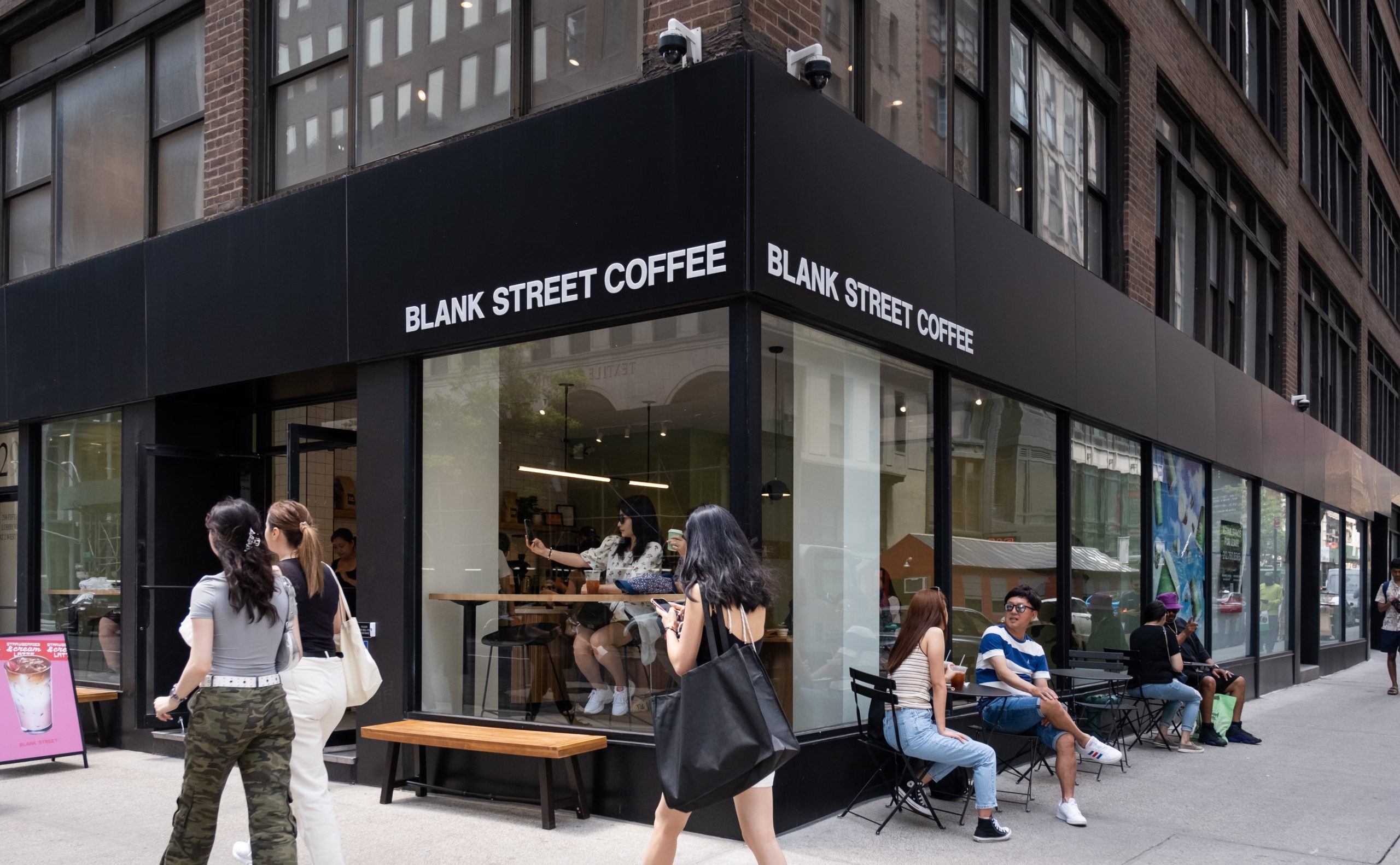 We're pleased to welcome the newest location of Blank Street Coffee to the neighborhood at 298 Fifth Avenue. This is the specialty coffee brand's second and largest location in Flatiron & NoMad, with an additional storefront at 127 East 23rd Street.
"We're thrilled to expand our presence in Flatiron/NoMad, a neighborhood that caters to both business and leisure with its diverse range of restaurants, shops, office buildings, landmarks, parks, and attractions," says Liz Henry, Blank Street's Real Estate Growth Manager. "Blank Street's newest location at 298 Fifth Avenue has more seating than our other two Flatiron/NoMad locations, so it's an ideal setting to enjoy a coffee and pastry and take in the best that New York has to offer."
Known for their high-quality, affordable coffee, Blank Street first opened in August 2020 at the iconic Wythe Diner in Williamsburg, Brooklyn using a battery-operated cart. In just nearly two years, Blank Street has grown to be a local favorite coffee destination with 40 locations across Manhattan and Brooklyn.
Blank Street serves up expertly-crafted coffee which pairs with sweet and savory bites from local purveyors including, King David Tacos, King Street Baking Co., and Pain D'Avignon. Beyond favorite classics such as coffee, espresso, and tea, Blank Street also offers seasonal drinks from Candy Cane Cold Brew and Salted Caramel Hot Chocolate during the winter, to Peach Iced Tea and Iced Strawberries & Cream in the summer.
Blank Street's quality is based on the brand's innovative structure, integrating technology in small-format spaces that place customer experience first. Patrons can order in-advance for pick-up using Blank Street's mobile app, creating a smooth coffee run without waiting in long lines. Using less space and tech to their advantage, Blank Street is able to offer excellent products at lower price points in multiple locations.
Head to Blank Street for your next morning coffee!
Blank Street Coffee is open daily from 8 am to 4 pm.
Blank Street Coffee, 298 Fifth Avenue, @blankstreet.