New Neighbor: Olde City Cheesesteaks & Brew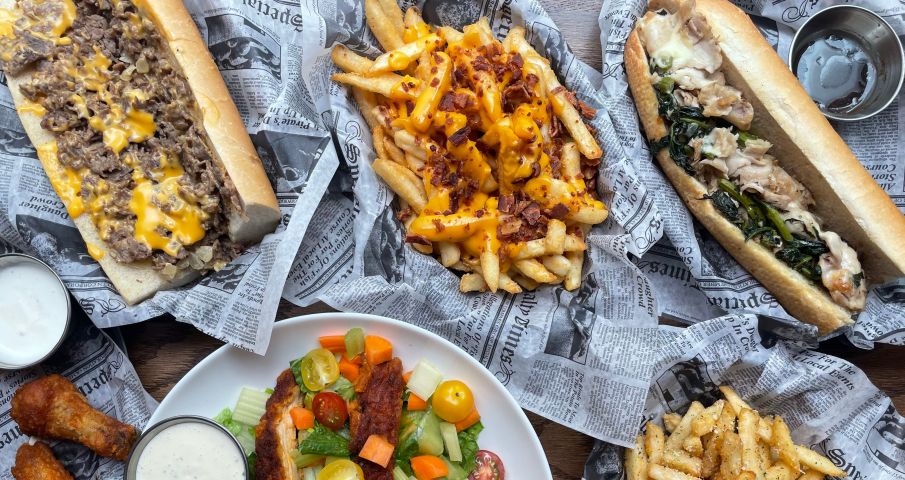 Don't call it a comeback! We're so happy for the return of Philly native Evan Stein, as he brings a new and unique concept to an old beloved footprint. Olde City Cheesesteaks & Brew has opened at 66 Madison Avenue, previously the home of Stein's original and beloved cheesesteak haunt, Shorty's.
"We have a lot of fantastic history with this neighborhood and wanted to make sure 66 Madison was our first Olde City location," says Stein. "We really cannot wait for everyone to come visit us."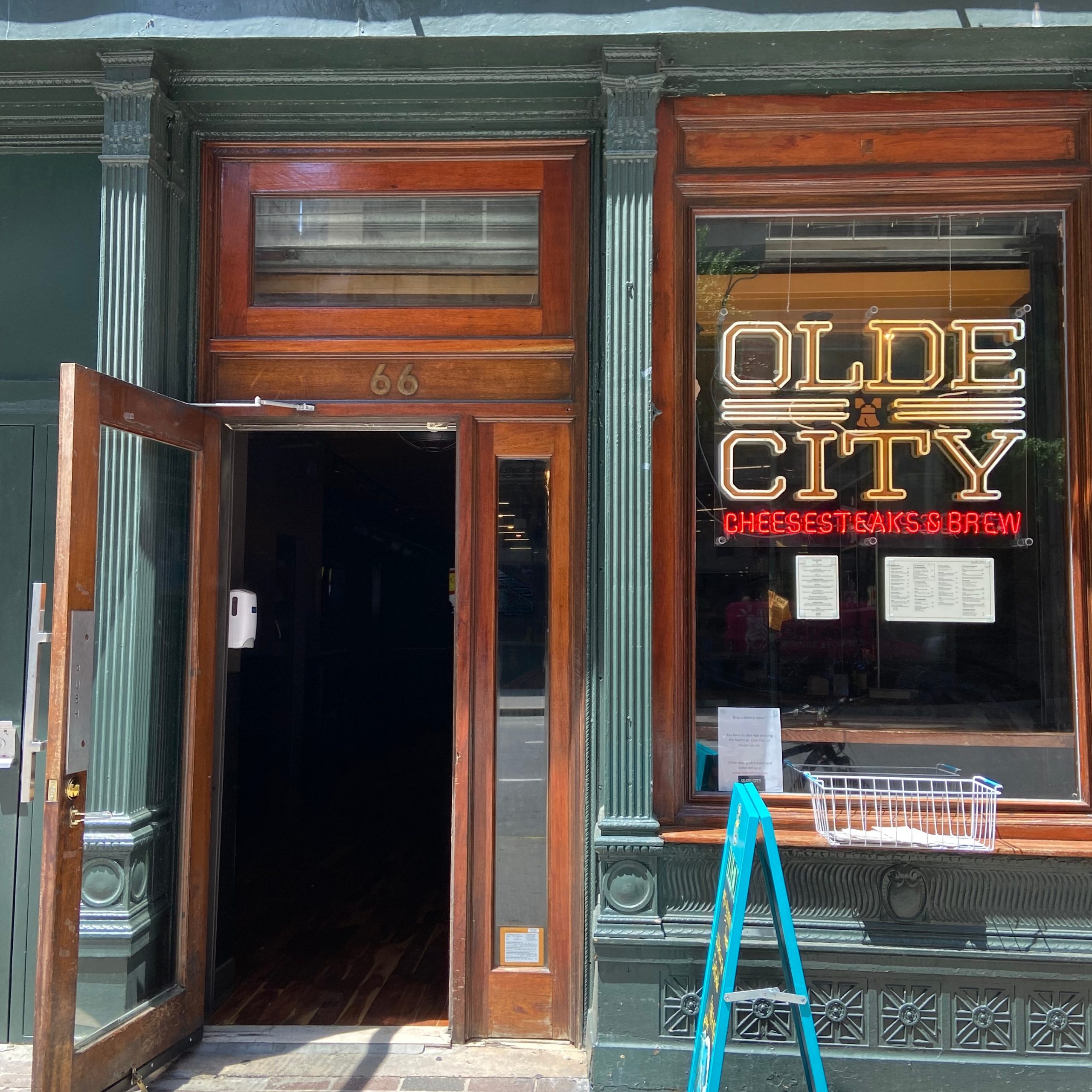 Offering authentic and specialty cheesesteaks, Olde City celebrates this staple dish that is synonymous with Philly right here in NYC. Olde City's menu has a little bit of everything from shareable appetizers to craft cocktails making it an eclectic spot for lunch or dinner. With bread shipped in from Philly and baked in-house every hour, along with beer on tap from local breweries in Pennsylvania and New York, dining at Olde City's has an atmosphere that will make you feel like it's your City too.
To start, order a few appetizers great for sharing such as the Buffalo Cauliflower Bites with sides of chimichuri aioli & spicy honey, Hot or Mild Buffalo Wings with blue cheese or ranch dipping sauces, and the Real Deal Philly Pretzel with a side of whiz & spicy brown mustard. For a main dish, try an OC Authentic Cheesesteak, with your choice of steak or chicken steak, Whiz, American, Provolone, or Cooper sharp cheese, and pepper add-ons. Enjoy a Signature Roast Pork or Chicken Cutlet Sandwich topped with housemade broccoli rabe and sharp provolone. Savor a Specialty Steak or Crispy Chicken Sandwich like the Mango Habanero, Sweet Chili, or Bacon Jam. Or, try a Classic Hoagie like the Italian with mortadella, genoa salami, capicola, pepperoni, and provolone.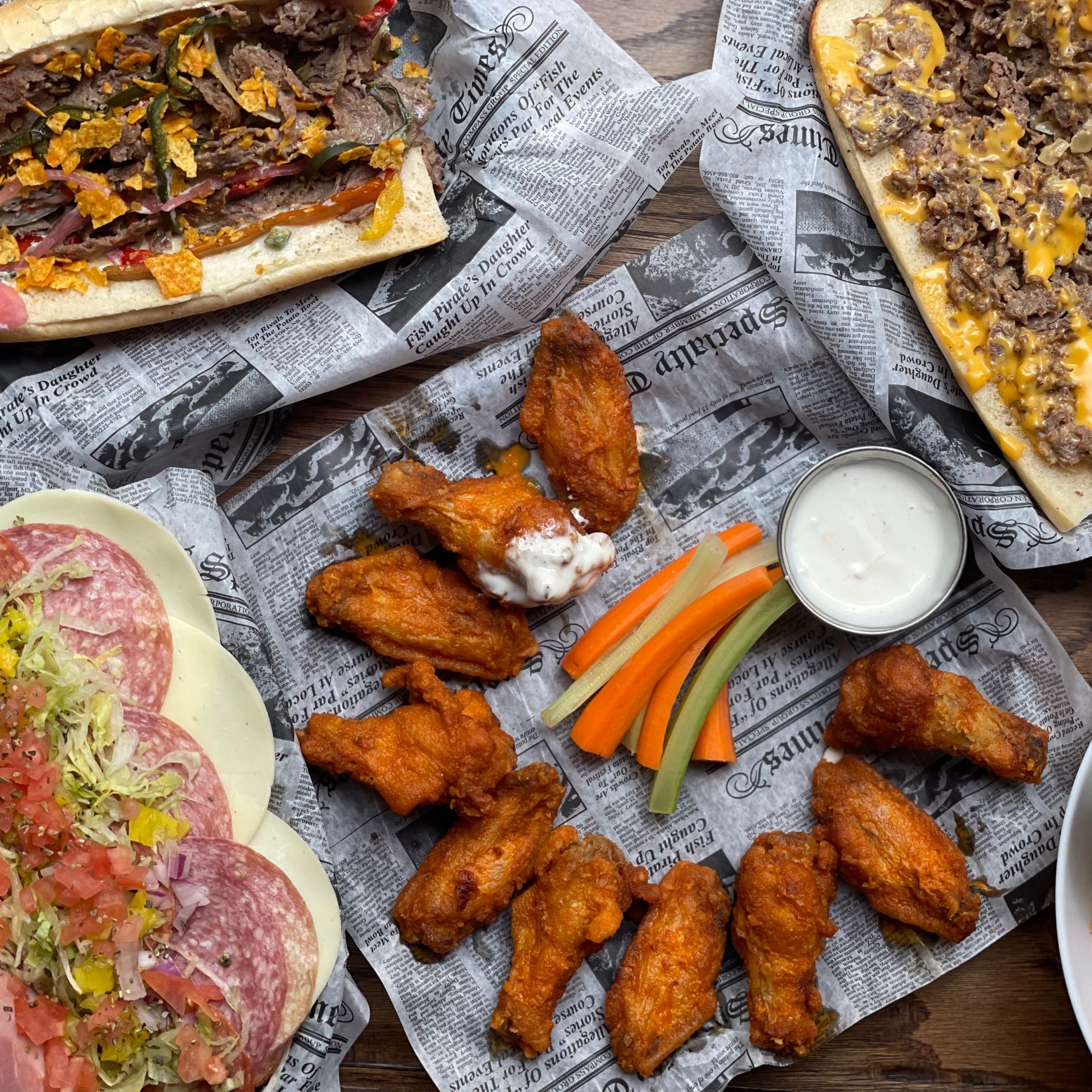 Olde City also has vegetarian options such as the Veggie Combo Sandwich filled with broccoli rabe, sweet peppers, mushrooms, fried onions, cooper sharp cheese, and served with marinara sauce on the side. Also, order salads like the classic Caesar or Arugula with parmesan and cherry heirloom tomatoes tossed in a lemon vinaigrette.
There's craft beer on tap and handcrafted cocktails like the gin-based Clover Club (1917), whiskey-based Nouveau Noir, or rum-based Well Deserved Punch. For dessert, save some room for a slice of Salted Caramel Cheesecake or a Chocolate Chunk Brownie with Vanilla Ice Cream.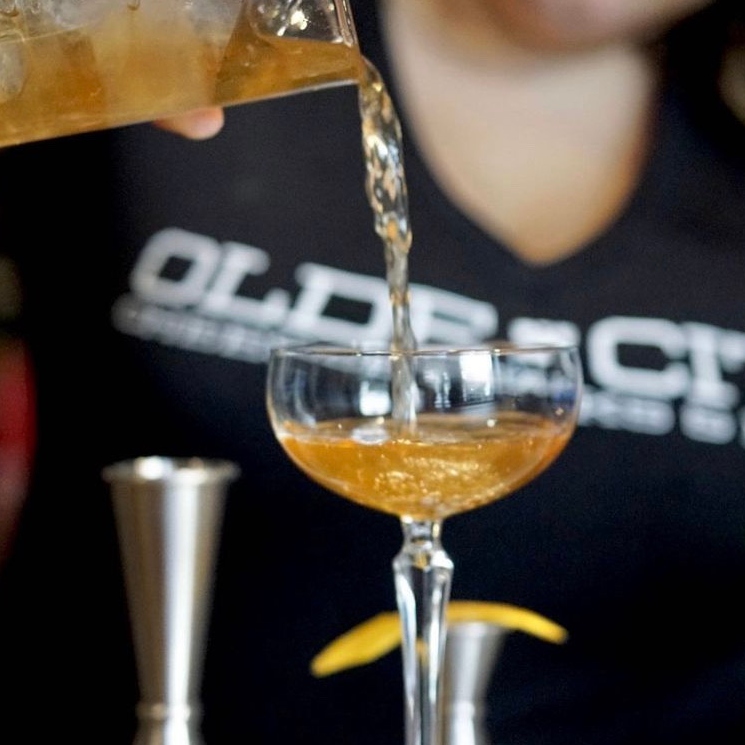 Olde City Cheesesteaks & Brew is open daily from 11 am to midnight. Enjoy happy hour weeknights from 4 to 7 pm.
Olde City Cheesesteaks & Brew, 66 Madison Avenue, @loveoldecity.