Flatiron & NoMad Mother's Day Gift Guide 2022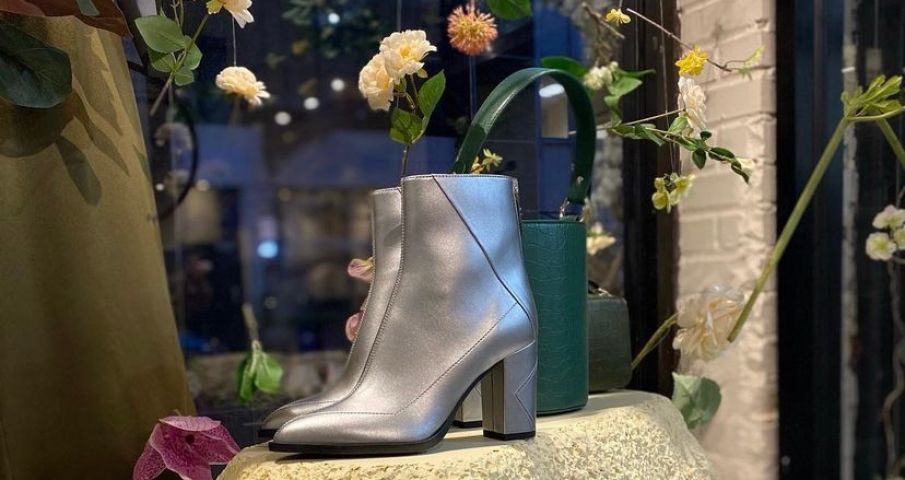 Find the perfect gifts for mom, moms-to-be, grandmothers, and special figures in your life! We've rounded up several local options from apparel, skincare, flowers & chocolate, among other thoughtful ideas.
Unique Gifts
10/10 Optics, 50 Madison Avenue, (212)-510-8183
Gift Mom an eyewear makeover with a stylish pair of glasses or sunglasses from curated collections at 10/10 Optics.
Il Fiorista, 17 West 26th Street, (646) 490-8240
Shop Il Fiorista's in-house floral boutique featuring specialty goods. Gift Mom a fresh cut floral arrangement, bottled tea blends and spices, scented candles and beauty products.
Le Labo, 14 West 29th Street, (Inside Ace Hotel), (212)-532-7206
Discover the perfect scent for Mom at Le Labo, purveyor of fine fragrances, candles and bath & body products. Gift a signature perfume like Rose 31 or create a personalized, unforgettable scent.
Maison 10, 4 West 29th Street, (646)-590-1291
The concept boutique highlights products from talented designers and artists across ten categories from beauty to well-being. Shop eclectic items and gift Mom jewelry, skincare, and home goods.
Noble Plants, 106A West 28th Street, (212)-206-1164
If Mom's a plant lover, gift a pleasing houseplant like a monstera or an orchid from this local nursery.
Noir et Blanc, 7 West 25th Street, (212)-627-1750
Shop for Mom at the contemporary, French-inspired boutique Noir et Blanc, and choose from fashion-conscious apparel, shoes, and accessories.
Project Gaia NYC, 57 West 21st Street, (917)-639-3958
The sustainable luxe fashion store carries products by up-and-coming designers and artists. Gift Mom one-of-a-kind jewelry, apparel, and accessories.
Standard Dose, 1145 Broadway, (212)-547-9453
For the Moms all about wellness, shop a selection of teas, candles, soaps and tinctures from Standard Dose.
sunday's nail studio, 51 East 25th Street, (646)-998-5711
Gift Mom a relaxing mani/pedi at sundays, that uses non-toxic, vegan and cruelty-free nail polish. Book an appointment here. Also, shop online for nail polish sets and hydrating hand cream.
Yeohlee, 12 West 29th Street, (212)-244-8635
An award-winning fashion designer, Yeohlee sells sustainable, zero-waste clothing for all ages and sizes. Shop for Mom from a selection of tops, pants, skirts, dresses, one-of-a-kind pieces, and accessories.
Don't Forget Sweet Treats, Flowers, & Cards
Blooming Affairs, 925 Broadway, (212)-262-0004
For a beautiful Mother's Day floral arrangement, head to Blooming Affairs. Gift pastel pink roses, lilies, or tulips. Custom arrangements and same day deliveries are available.
Chocolat Moderne, 27 West 20th Street, 9th Floor, (212)-229-4797
Gift Mom beautifully handcrafted artisanal chocolates from truffles to chocolate bars at Chocolat Moderne.
Eataly, 200 Fifth Avenue, (212)-229-2560
Eataly has a variety of Italian chocolate sets for Mother's Day. Also, gift special filled-to-order cannolis and specialty cakes.
Milk Bar, 1196 Broadway, (347)-974-4975
Treat Mom to some decadent treats from The Mother's Day Shop at Milk Bar. Enjoy Strawberry Shortcake Cake, Strawberry Shortcake Truffles, Assorted Cookies, and Cereal Milk Ice Cream Pints. Shop in-store and online. Choose 5/5 delivery in time for Mother's Day.
Paper Source, 655 Sixth Avenue, (332)-206-0846
Pick up a card or two from Paper Source featuring pop-up and die cut Mother's Day cards.
Superior Florist, 828 Sixth Avenue, (212)-679-4065
The third-generation florist offers floral arrangements perfect for Mom. Gift a Loving Lilies & Roses Bouquet or a 24 Glorious Pink Roses Vase. Custom arrangements and same day deliveries are available.
Surprise Mom with Pampering
Oasis Day Spa, 1 Park Avenue, (212)-254-7722
Help Mom relax and unwind with a variety of treatments at Oasis Day Spa from massages to body scrubs. Gift an exclusive spa package. Call to book an appointment.
Silver Mirror Facial Bar, 20 West 22nd Street, (212)-702-8742
Surprise Mom a tailored facial service at Silver Mirror. From hydration to dermaplanning, Silver Mirror has options for any skin needs for the best results. Book a facial treatment here.
WTHN, 20 West 22nd Street, (646)-558-9846
Gift Mom a relaxing acupuncture session at WTHN. Also, shop for wellness products including, an acupressure mat set, a rose quartz eye mask, and herbal supplements.
Flatiron & NoMad retailers: Are you featuring a gift that's perfect for the moms in our lives and would like to be added? Contact us by email: mbenedek [at] flatirondistrict.nyc
Header Photo Credit: Project Gaia NYC.
Thumbnail Photo Credit: WTHN.
Home Slider Photo Credit: Blooming Affairs.