New Trash Bins Rolled out in District Expansion Area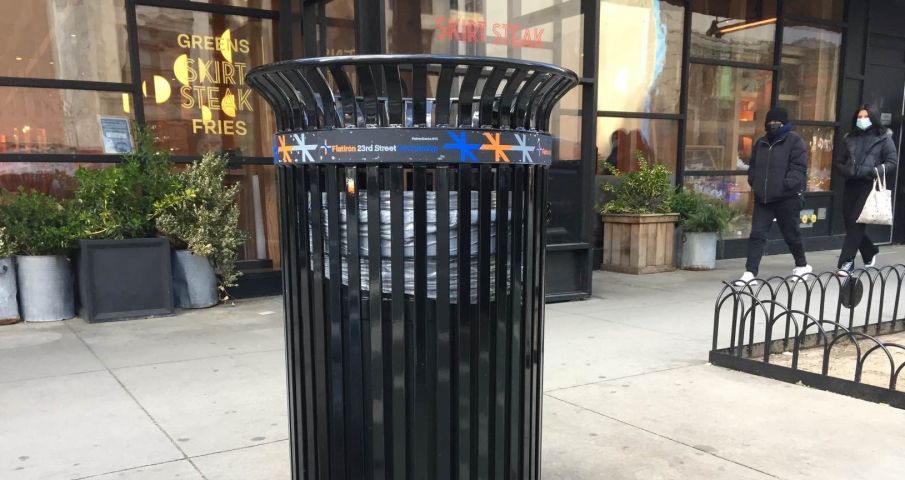 As the District recently doubled in size at the start of 2022, our Clean Team has placed nearly 100 new trash bins in the expanded service area on 20th Street and along Sixth, Broadway, Fifth, Madison, and Park in NoMad. These new trash bins add to our robust sanitation efforts in a larger footprint for a more clean and cohesive neighborhood. With our dedicated Clean Team presence along these dynamic blocks, our new stakeholders, business owners, and visitors alike can enjoy cleaner and inviting streets as well as beautified public spaces.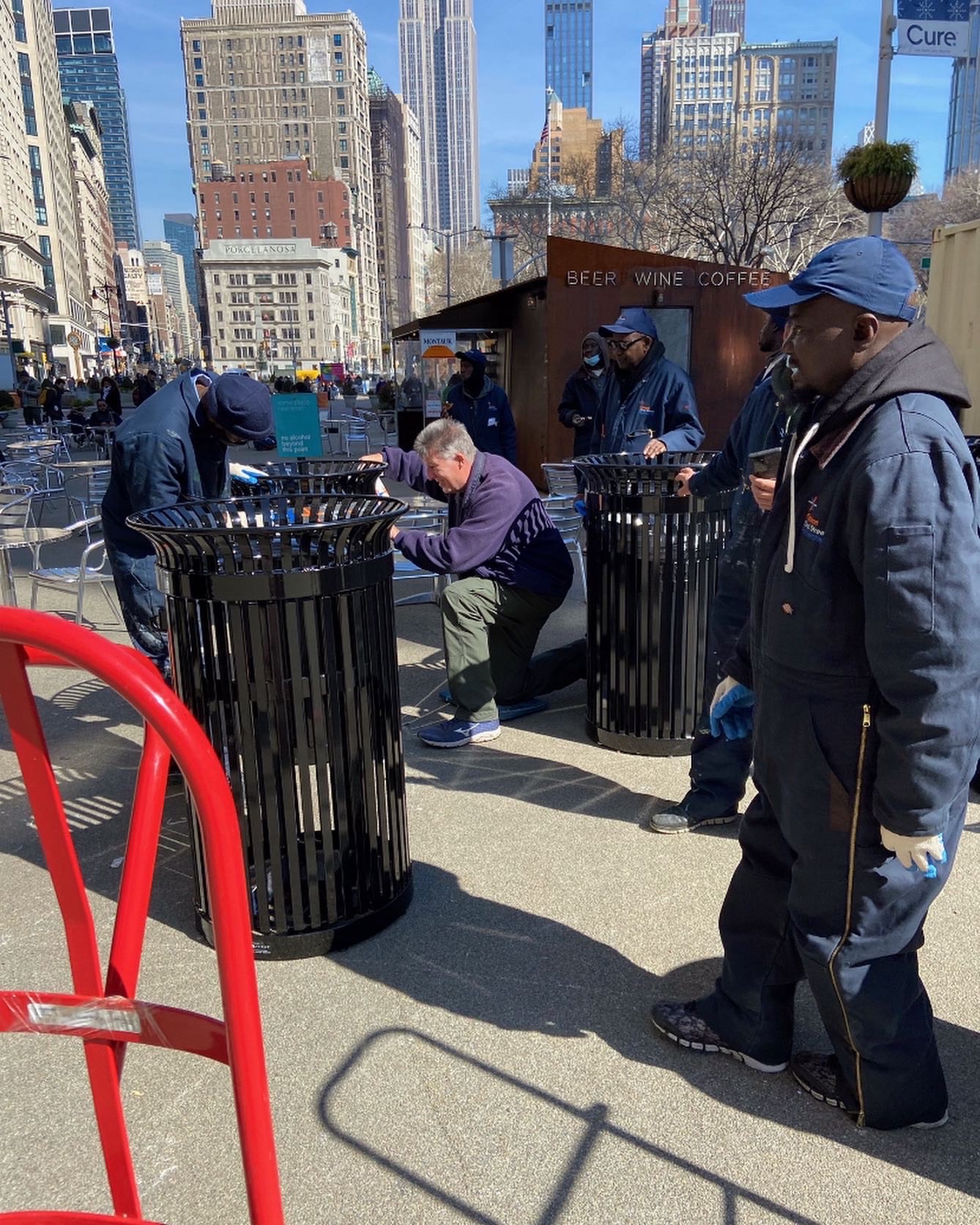 All trash bins are maintained daily to ensure longevity by removal of litter, graffiti, and stickers to keep the streetscape's cleanliness consistent across the District. As Flatiron & NoMad evolve, so do we in order to sustain the neighborhood's vitality. If you would like to showcase your support for a clean neighborhood, local businesses and organizations can sponsor a new co-branded trash receptacle. Details available in our sponsorship catalog.
Photography Credit: Flatiron District, NYC.