New Neighbor: Carrot Express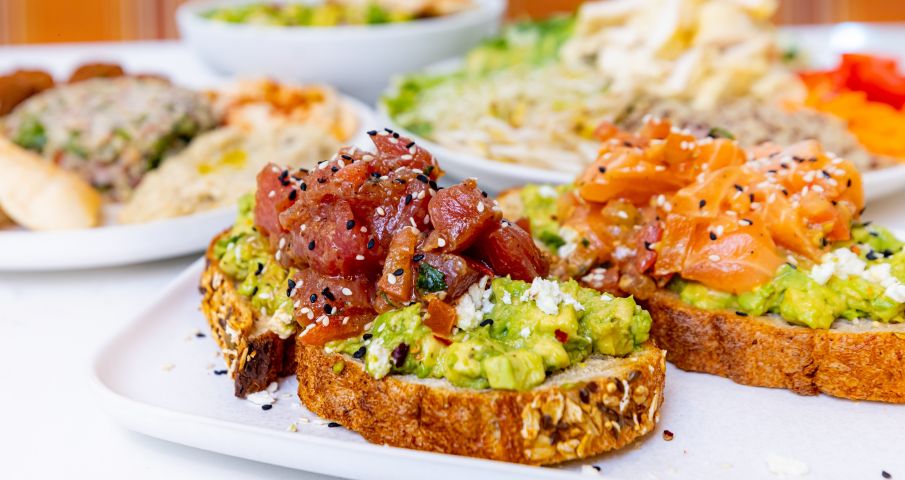 We're excited to welcome Carrot Express, the fast-casual health conscious restaurant to the neighborhood. Located at 18 West 23rd Street, this is Carrot Express' first New York City location outside of South Florida. Founded in 1993, Owner Mario Laufer saw a lack of healthy eateries in Miami Beach and began serving nutritious and tasty food inside a gas station before opening his first brick and mortar restaurant. Two decades later, Carrot Express has now more than 15 locations.
"We wanted to open our first NY restaurant in an energetic and hip neighborhood like Flatiron. There is a bit of everything and something for everyone and that is what Carrot Express embodies," says Principal and Creative Director Alberto Bassal. "Since we opened our doors we are so humbled by all the love and support we have already received from the community and grateful to be a part of it."
Carrot Express' health conscious concept focuses on offering food options for a variety of diets and uses all-fresh, natural, and high-quality ingredients in their flavorful recipes. With an expansive and creative menu, Carrot Express serves a wide range of salads, bowls, and wraps as well as smoothies and fresh-pressed juices. Guests can also enjoy all-day breakfast dishes and coffee to stay fueled and energized.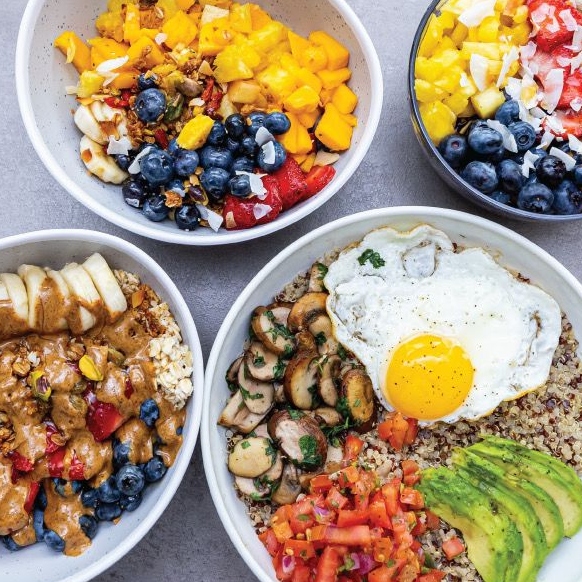 To start off your day, order the protein-filled Quinoa Breakfast Bowl that's topped with cremini mushrooms, sauteed kale, avocado, pico de gallo, and a cage-free sunny side egg. Or, get your berry fix with the Berry Almond Butter Toast served on toasted sourdough and topped with almond butter, strawberries, blueberries, chia seeds, cinnamon, toasted coconut flakes, and drizzled honey. For lunch, enjoy the Green Goddess Salad or the best-selling LIV Wrap with grilled chicken, avocado, quinoa, kale, jack cheese, and delicious basil pesto. Sip on a Green Dream Fresh-Pressed Juice or an Acai Dream Smoothie. Finish your meal with a slice of their Signature Carrot Cake made with freshly grated carrots and layered with homemade cream cheese frosting and crushed pralines.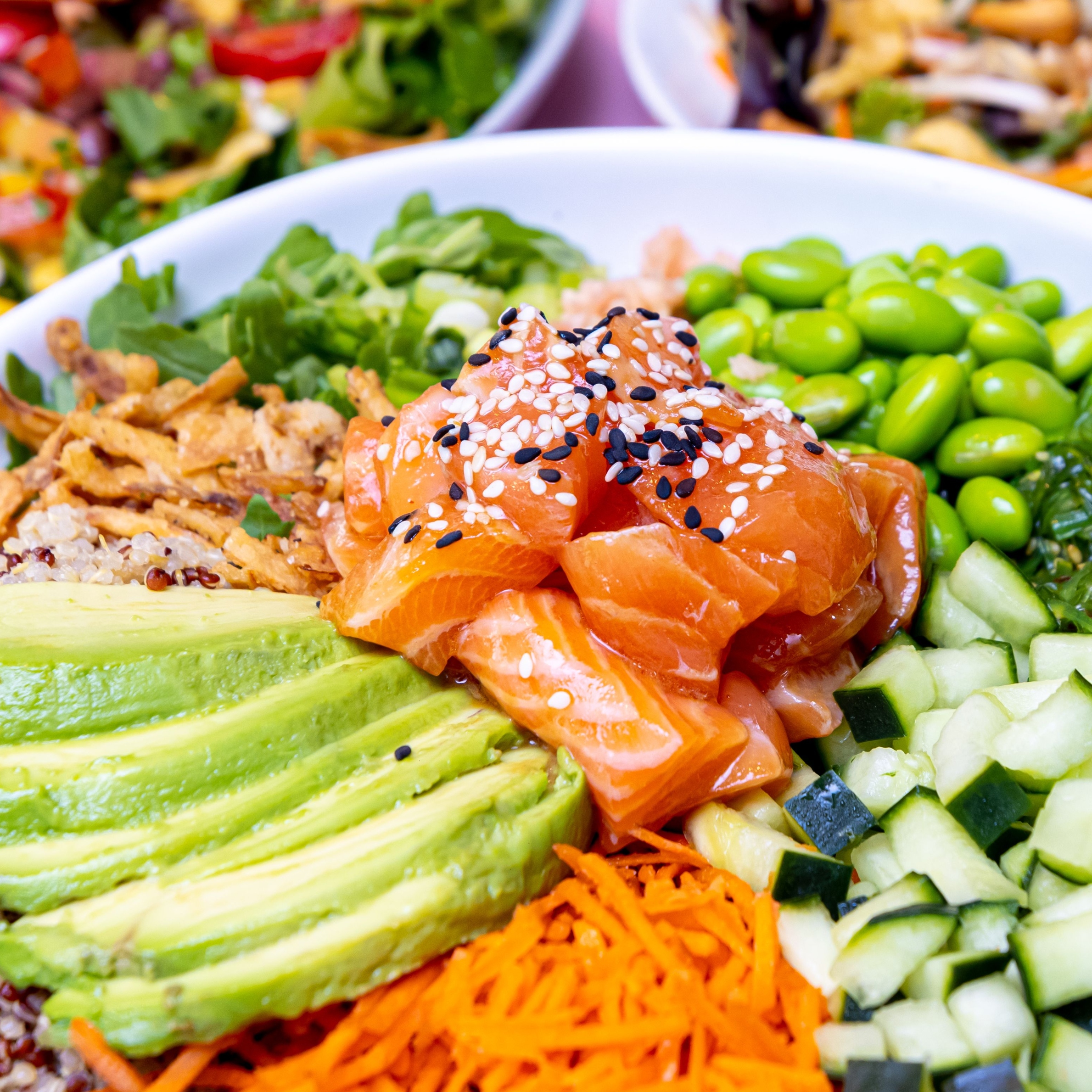 Carrot Express also has vegan and gluten free options. Plant-based dishes such as the Vegan Picadillo Bowl, Healthy Burger Bowl with Tofu and Teeka Salad, among others are great for lunch or dinner. Highlights of the gluten free choices include Stuffed Sweet Potatoes, Grilled Chicken Platter, and Scottish Salmon. Additionally, Carrot Express features options that cater to other dietary needs such as dairy-free, vegetarian, paleo-friendly, and keto-friendly.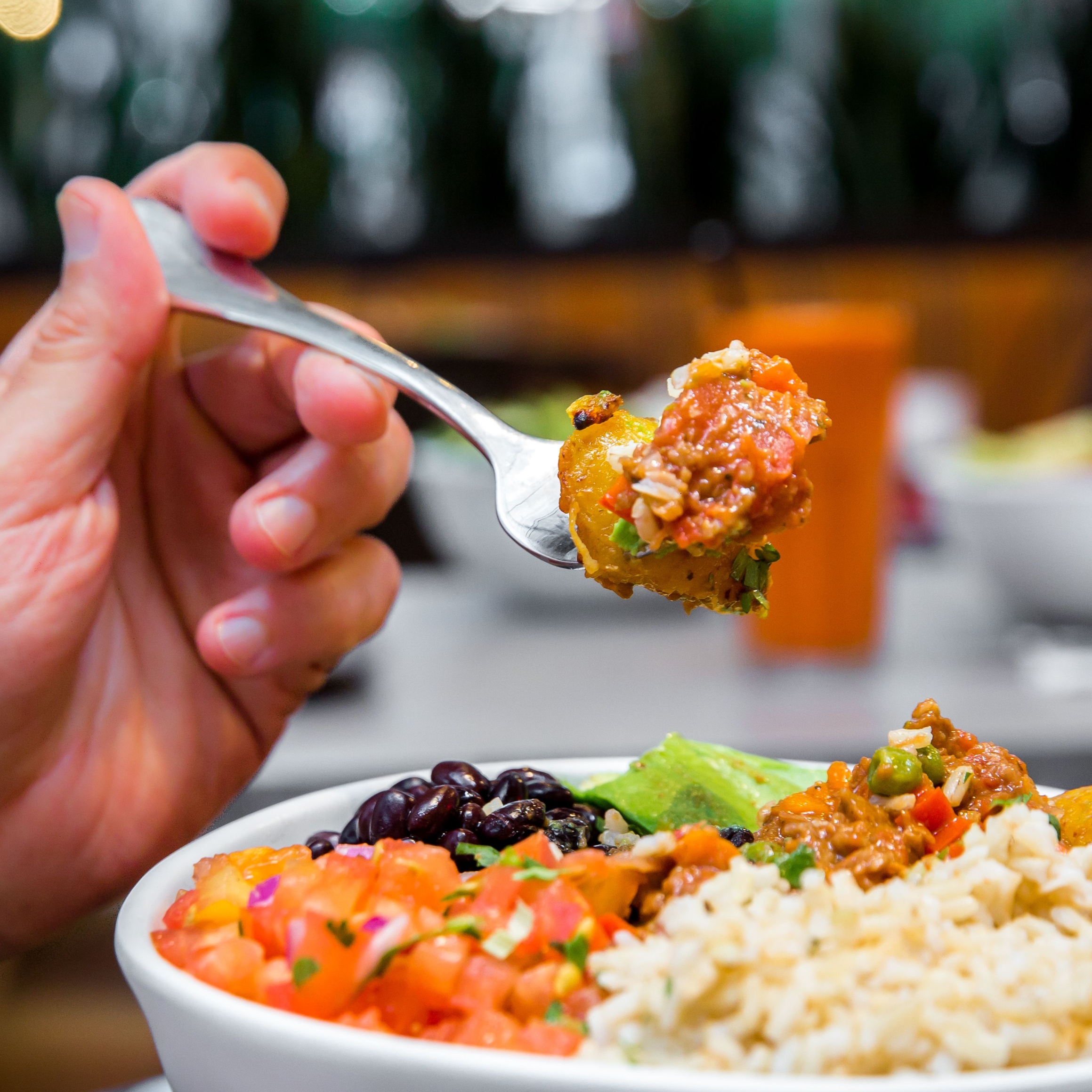 Stop by Carrot Express for a nutrient-rich breakfast, lunch or dinner in an inviting and relaxed atmosphere.
Carrot Express is open Monday through Friday from 8 am to 9 pm and Saturday through Sunday from 9 am to 9pm. Order in-person or online for pickup and delivery here.
Carrot Express, 18 West 23rd Street, @carrotexpress.