New Neighbor: Souk Studio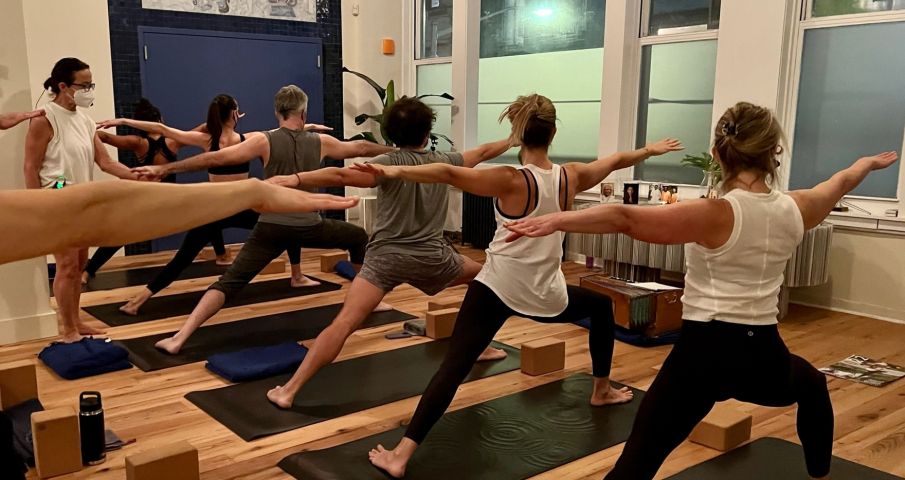 We're excited to welcome Souk Studio, a contemporary yoga studio located at 12 West 27th Street to the district. Founded by Rima Rabbath, an advanced certified Jivamukti Yoga teacher, Souk's unique approach includes hosting teachers across the most significant lineages of yoga. With a focus on community and connection, Souk offers a variety of classes for all yoga practitoners, whether you're looking to begin or further develop your practice, relax, heal an injury, or wind down.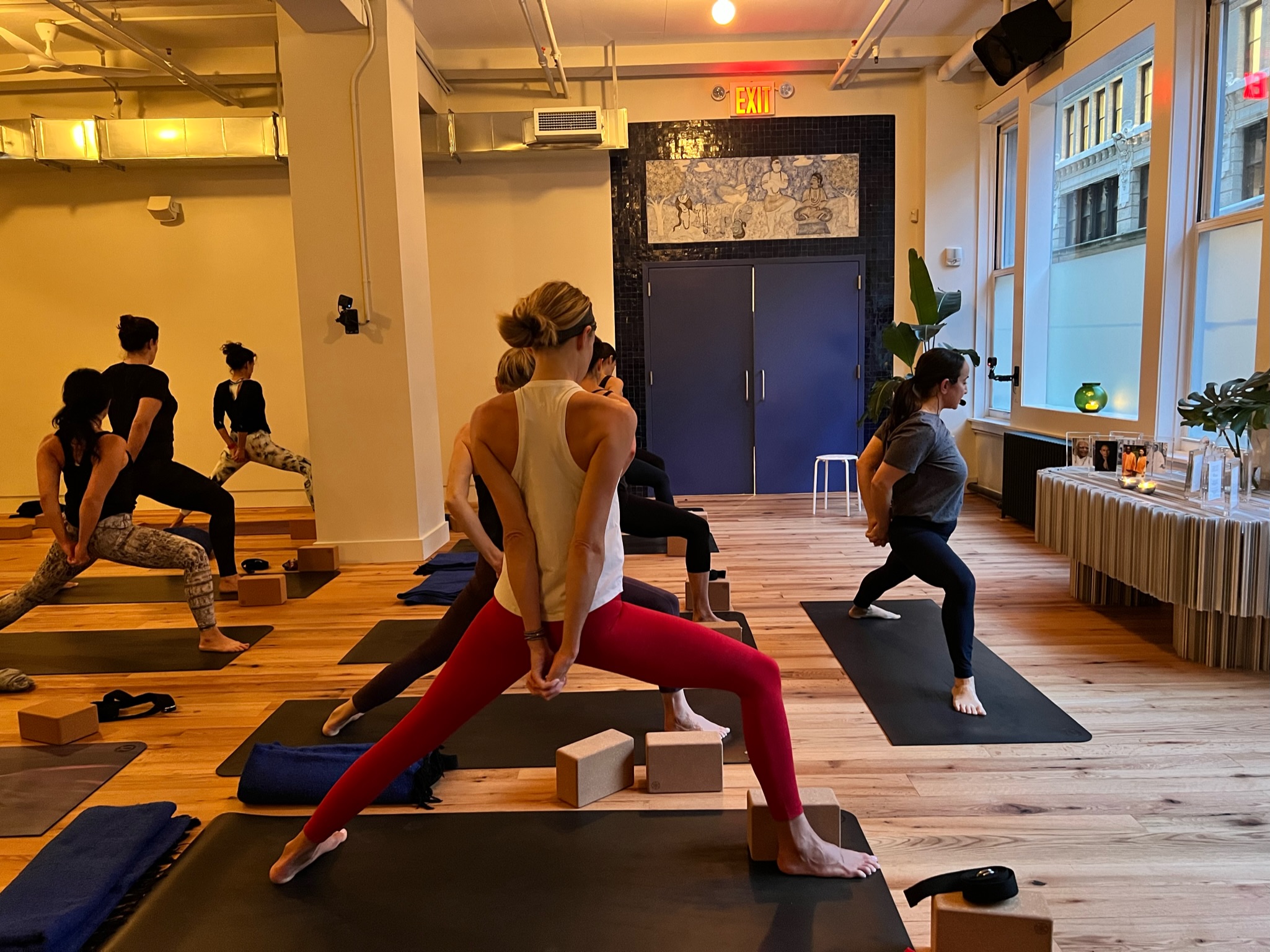 Souk looked at multiple locations before arriving in the Flatiron and NoMad neighborhood. "We at Souk are delighted to be part of such a warm, active, and welcoming area in the heart of Manhattan," says Founder Rima Rabbath. "There is a timelessness to the Flatiron District which reminds me of the timelessness of the teachings of yoga. Something historic and ancient that is practiced now, in the present moment. Souk might be the new kid on the block, yet we are here to celebrate the incredible heritage this neighborhood offers."
Souk was designed by Home Studios and features crafted interior details, including reclaimed heritage oak wooden flooring in the practice room along with tiles in other areas of the space. Textured concrete contrasts with the delicate, hand-applied paint to the curved walls. You'll get a stunning view in the practice room of the Empire State Building as the windows face north.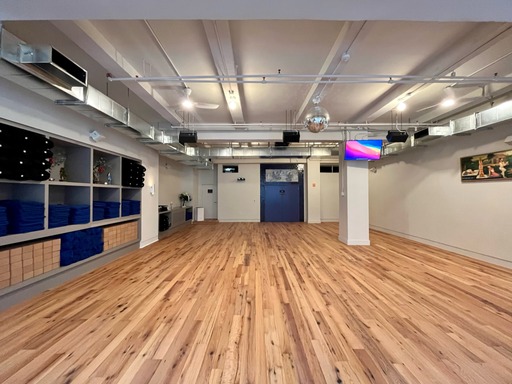 Whether you've been doing yoga for years or are curious to start your practice, try out the Dynamic Alignment Class, which is suited for all levels and ages. This 65-minute, foundational class will teach you how body alignment can improve your range of motion and flexibility while also boosting your confidence and courage. Juggling a lot and want to feel relaxed and focused? Souk offers several classes designed to target stress and create stability such as Souk Sweat, Led Ashtanga, and Vinyasa. Deepen your yoga practice with more advanced classes like Jivamukti Open, Jivamukti Align & Refine, and Iyengar Level II & Up.
If healing from an injury, regain your strength with the Form, Flow, Funk-tion Class where you can incorporate modifications that work for you and your current mobility. Wind down at the end of your week with Souk's Yin and Restorative Class for all practitioner levels. You'll concentrate on your breath in long hold postures while relaxing both your body and mind. Music is a large part of Souk classes as the studio features a club level sound system installed by Eleven Audio Design that "will rock your world," says Rima Rabbath. "Listening is always the first step. Hearing a teacher's instructions clearly, without compromising the mood that music provides, allows the practitioner to go deeper into their experience."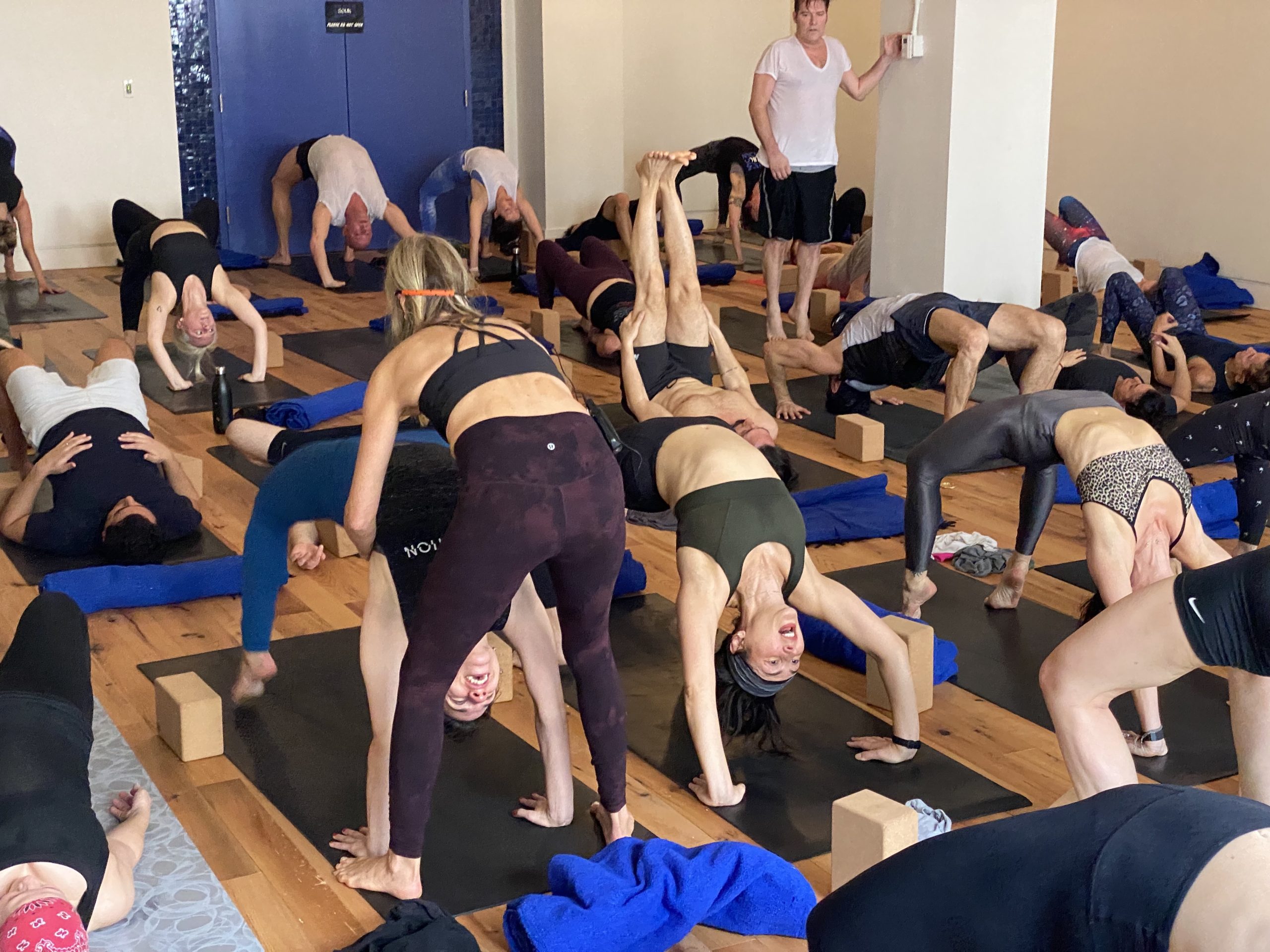 Souk also offers in-studio amenities such as showers, and coming this summer a bar that will offer juice, coffee, wine & beer. Add Souk to your wellness journey and join a community where you'll feel seen, stretched, and strengthened!
Souk is open daily with in-person and livestreamed classes ranging from 60-minutes, 75-minutes, and 90-minutes. Check out the schedule and sign-up for a class.
Souk Studio, 12 West 27th Street, @souk.studio.
Header, Thumbnail & Slider Credit: Souk Studio.