Watch College Basketball in Flatiron & NoMad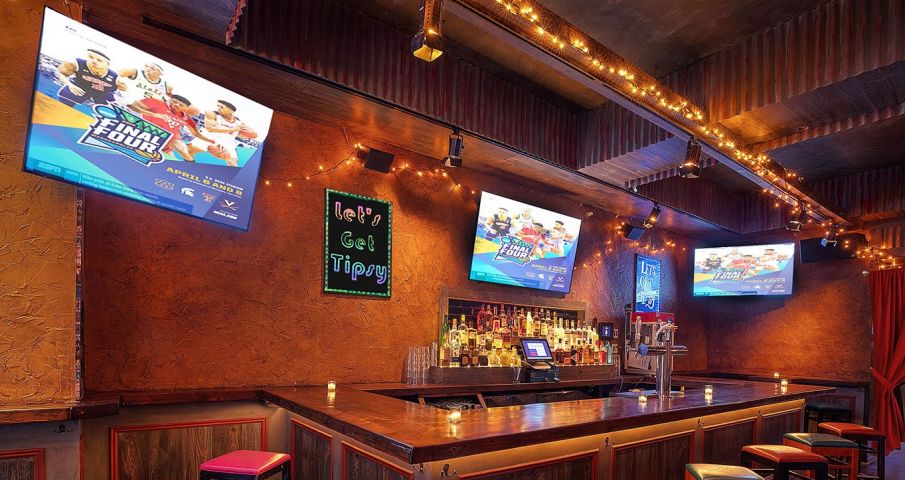 Even if your bracket has already been busted, the college basketball championship tournaments are some of the most exciting sporting events of the year. Things are heating up as the women's title game taking place April 3rd and the men's April 4th.
Get in the competitive spirit as you cheer on your favorite college teams at these Flatiron & NoMad spots. See the full game schedule here.
Bounce Sporting Club, 55 West 21st Street, (212)-675-8007
Cheer on your bracket picks at this 4,000 square-foot sports lounge with multiple flat screens perfect for viewing the tournament! Enjoy upscale bar food and drinks to celebrate.
The Churchill Tavern, 45 East 28th Street, (646)-476-8419
Watch the games at this two-story tavern offering the best of British and local craft beer, and traditional English fare. 

Grey Bar and Restaurant, 43 West 26th Street, (212)-532-2643
Catch all the basketball games surrounded by multiple TVs at this chic sports tavern offering elevated pub food with sophisticated drinks. 

Hill Country Barbecue Market, 20 West 26th Street, (212) 255-4544
Join Hill Country to watch all of the exciting basketball games while enjoying some delicious, authentic Texas barbecue and drinks.
John Doe Craft Bar & Kitchen, 253 Fifth Avenue, (646)-882-4007
Don't miss out on the games at John Doe Craft Bar & Kitchen where you can savor classic cocktails, bar snacks, and daily specials.
Mason Jar NYC, 43 East 30th Street, (212)-213-3587
Enjoy the lively ambiance at Mason Jar NYC to watch all of the games on 12 flat screen TVs. Enjoy a variety of 30 beers on tap along with an extensive drink list, and pair with some tasty bites.
Slate, 54 West 21st Street, (212) 989-0096
Watch the games in good company at Slate on a 25 foot jumbovision screen. Enjoy craft cocktails and shareable bites.
Tavern 29, 47 East 29th Street, (212)-685-4422
View the games at Tavern 29 with classic eats and an eclectic drink selection to root on your favorite college team. 

Tipsy NoMad, 37 East 28th Street, (212)-481-3100
Enjoy a fun-filled atmosphere with tasty food and drinks at Tipsy NoMad as you watch the games on various TVs throughout the bar and lounge.
Header, Thumbnail & Slider: Tipsy NoMad.