Cooking Classes in the District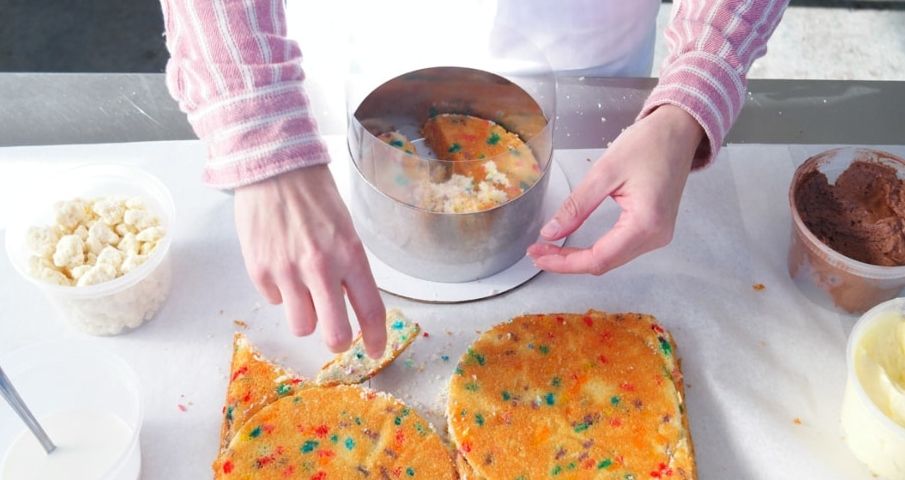 Looking to polish up your cooking skills or learn how to make something new? There's a variety of cooking classes within the District that you can enjoy solo or with friends & family. We've rounded up fun, local offerings.
Beecher's Handmade Cheese, 900 Broadway, (212)-466-3340
Calling all cheese enthusiasts! Learn how to pair fine cheeses with the perfect wines at Beecher's Wine & Cheese Class on Tuesdays from 6 to 8 pm. For scotch and whiskey lovers, attend a Scotch & Cheese Class on Wednesdays from 6 to 8 pm.
Eataly, 200 Fifth Avenue, (212)-229-2560
Eataly Flatiron has several cooking classes within their school, La Scuola di Eataly. From making fresh pizza to pasta, tiramisu and cannolis, there are hands-on workshops for delicious Italian cuisine classics.
Il Fiorista, 17 West 26th Street, (646)-490-8240
Floral-inspired restaurant Il Fiorista offers cooking and floral design classes in their Flower Room, an active community space. Roll up your sleeves for these upcoming classes and learn from the chefs how to make Handmade Gnocchi and Sourdough Workshop using fresh ingredients from Il Fiorista's kitchen.
Milk Bar, 1196 Broadway, (347)-974-4975
Experience how to make a beautiful and tasty cake at the flagship bakery Milk Bar. Head to the in-store classroom and learn how to make signature menu items like Milk Bar Layer Cake, Cake Truffles, and Milk Bar Pie.
Taste Buds Kitchen, 109 West 27th Street, (212)-242-2248
Cooking school Taste Buds Kitchen has classes for both adults and kids, private events, birthday parties, and online cooking. Cook flavorful dishes from scratch without any prior cooking experience needed! Check out upcoming classes such as Mediterranean Favorites and Spanish Paella.
Header Photo Credit: Milk Bar via Secret NYC.
Thumbnail Photo Credit: Eataly.
Home Page Photo Credit: Taste Buds Kitchen.