New Neighbor: Wolfpack Fitness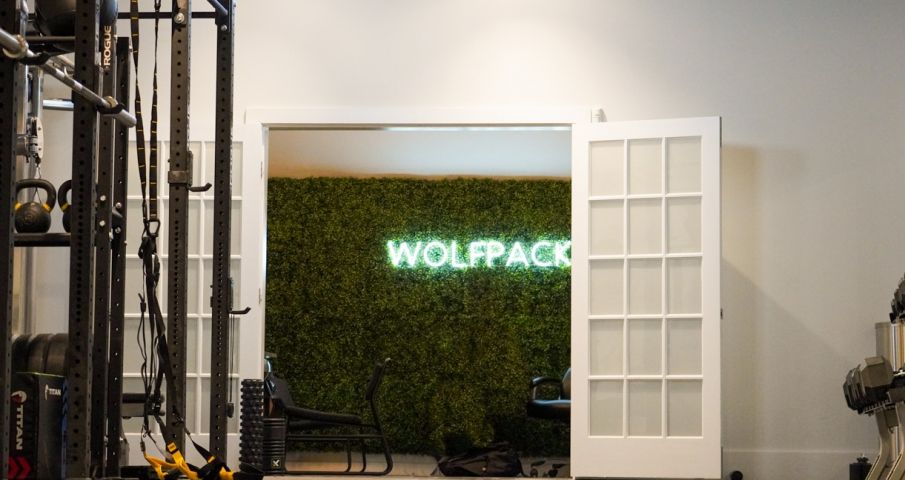 We're pleased to welcome Wolfpack Fitness, the independent personal training studio to the neighborhood. Located at 48 West 22nd Street, this is Wolfpack's fifth studio and their first in New York. Founded in 2017, Wolfpack set out to change the corporate, impersonal feel often found in larger gyms to offer a personalized experience through a holistic approach.
"Wolfpack is excited about joining all of the other wonderful businesses in Flatiron because it is yet another community we can call home and start contributing to while acknowledging the tremendous amount of history present in this neighborhood," says Founder & CEO Diego Toledo. "We know we're the new guys with a new approach, but we're very honored to be around and can't wait to show what we've got."
As Wolfpack develops a fitness program tailored to client-specific needs and goals, there's an emphasis on health and wellness through the focus on one's physical, mental, and emotional wellbeing. By meeting with a training consultant, you'll discuss your fitness goals and previous fitness history, including personal training experience and physical state to curate a fitness plan good for you. Whether in a private or semi-private training session, Wolfpack trainers will start your program off at the right intensity.
Through collecting data at every session you can be sure that your program is as optimized as possible to maximize results you want to see. Once you start achieving your fitness goals, Wolfpack will keep evolving your routine so that it remains challenging, attainable, and fun. At Wolfpack, the goal is also for clients to foster a community of supportive individuals both in the studio and in life.
Book your complimentary consultation to get started and join The Pack!
Wolfpack Fitness is open Monday through Friday from 7 am to 9 pm, Saturday from 7 am to 3 pm, and is closed on Sunday.
Wolfpack Fitness, 48 West 22nd Street, @wolfpackmove.