Coronavirus (COVID-19) Resources & Updates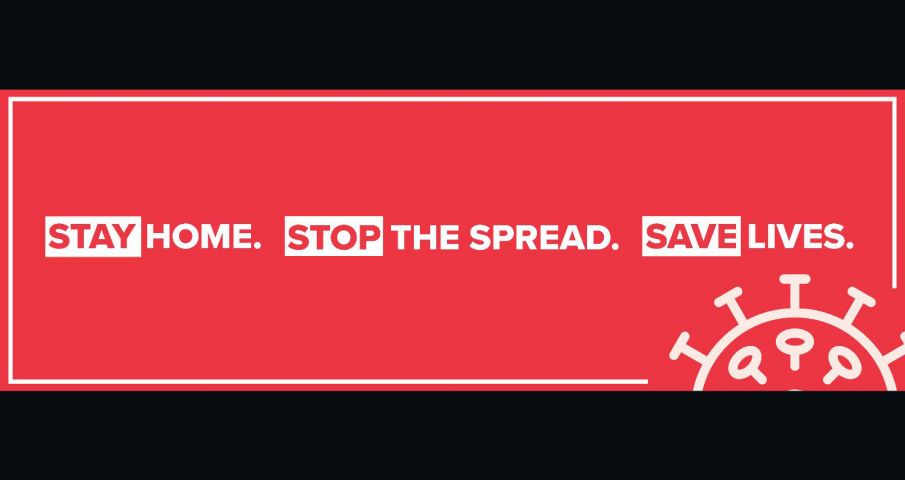 Updated Tuesday, November 17, at 2:29 pm 
The Flatiron/23rd Partnership Team is working hard to collect resources and information on the Coronavirus (COVID-19) outbreak as it becomes available.
If you have questions or needs? Email the team directly: Covid19@FlatironDistrict.nyc
Stay connected to Flatiron/NoMad and support local businesses:

Takeout / Delivery / Oudoor Dining: Here is a running list of Flatiron businesses offering takeout/delivery.
Essential Retailers: A list of essential retailers that are open in the neighborhood.
Virtual Experiences & Online Classes: A running list of online resources from Flatiron/Nomad businesses and Institutions.
Shop Flatiron Online: Your favorite Flatiron retailers still taking orders online.
Local Business Fundraisers: Ways you can support the businesses you love.
Each of these lists are updated on a continuous basis. Please email the team if your business should be added.
Scroll to the bottom for additional resources.
---
BUSINESS ASSISTANCE PROGRAMS:
Please visit our Financial Resources Page for financial resources to support small businesses, nonprofits, and nonessential businesses and workers impacted.
The New York City Comptroller's Office has put together a comprehensive and easy to navigate COVID-19 Resource page, which includes information specifically for businesses.
New York City Unemployment Resources.
For expert advice on a variety of topics: funding, legal issues, government regulations, staffing, marketing, real estate, health care, technology, etc, Businesses can utilize the Manhattan Chamber of Commerce help desk. No need to be a member, this is currently open to all who need it.
---
NEWSLETTERS TO HELP KEEP YOU INFORMED:
---
NEW 11/17: The State of NY has launched a "Find Services" web app to assist New Yorkers in locating appropriate services with one streamlined website. Answer the questions to be directed to serices that can help >> Find Services 
---
UPDATES FROM NEW YORK STATE AND CITY OFFICIALS: 
MTA: For the latest updates, visit their Essential Service Page and Subway & Bus Service Details Page to find up-to-date information about service changes.
Beginning Wednesday, May 6 at 1:00 AM, the MTA Transit System will be closed for disinfection between 1:00 AM and 5:00 PM daily. The MTA will disinfect the NYC Transit system daily, including the Metro North and Long Island Railroad, as well as provide free alternative transportation options to essential workers during the cleaning hours of 1:00 AM to 5:00 AM.
Flatiron & NoMad Open Streets – Broadway:
Mayor Bill de Blasio and New York City Council announced that 40 miles of streets Citywide will be opened to pedestrians and bicyclists to allow for greater social distancing as the weather gets warmer.
Broadway will have two sections of Open Streets including 25th Street to 28th Street and 21st Street to the south side of 23rd Street. Hours of operation will be from 10 am to 6 pm. Cross streets will remain open to vehicular traffic.
Reopening updates and guidelines for New York City:
Fall 2020: Vist this page for the most recent updates on NYC Outdoor / Indoor Dining and Open Storefronts programs.
 October 20: New York is again extending a moratorium on evictions for residential and commercial tenants until at least January 1, 2021.
Gov. Cuomo unveiled Food Service Guidelines for the various phases of reopening.
Governor Cuomo issued an Executive Order authorizing businesses to deny entry to individuals not wearing masks or face-coverings.
Gov. Cuomo releases "NY Forward: A Guide to Reopening New York and Building Back Better."
The governor announced regional guidelines for reopening. Read the press release here. Guidelines include regional criteria to begin opening as well as four phases of business priority and new business safety guidelines. View regional guidelines here.
The state is also banning late payments or fees for missed rent payments during the eviction moratorium, and allowing renters facing financial hardship due to COVID-19 to use their security deposit as payment and repay their security deposit over time.
Executive orders 202.17 and 202.18 requiring all people in New York to wear masks or face coverings in public, including when taking public or private transportation or riding in for-hire vehicles. The CDC explained how to wear facial coverings and how to make one at home.


Employers are to provide essential workers with masks free of charge to wear when interacting with the public, mandated by executive order.
$600 in additional weekly unemployment benefits will be made available to all New Yorkers; and the period covered by unemployment benefits is being extended for another 13 weeks, for total of 39 weeks. NEW 7/15: Additional Extended Benefits for those collecting traditional uemployment have been issued providing up to 20 additional weeks of coverage.
New York State is increasing the maximum fine for violating social distancing mandates from $500 to $1000 in an effort to increase compliance.

Mayor Bill de Blasio issued a State of Emergency issued for NYC. (3/13)
Governor Andrew Cuomo issued an Executive Order for the State of NY regarding the temporary suspension or modification of laws relating to disaster emergency. (3/13)
New York State Senate (4/10)

Issued guidance that allows 
non-essential retail establishments
 (as defined by the Empire State Development Corporation) to fulfill delivery orders placed remotely via phone or online. Please note that 
only one employee may be physically present
 at the business location to fulfill orders. You can let your neighbors and enforcement officials know that you're operating under these guidelines by posting a sign on the door or front window like 
this one
.
Free Meals for all New Yorkers
NYC Department of Education has extended its free meal plan to students to all New Yorkers. Any New Yorker who wants one can get three free meals a day at more than 400 Meal Hubs across the city at designated times. Read the details here.
Meal Hub locations in and around the Flatiron neighborhood:
The American Sign Language and English Secondary School (223 East 23rd Street)
School of the Future High School (127 East 22nd Street)
J.H.S. 104 Simon Baruch (330 East 21st Street)
Manhattan Academy For Arts & Language (111 East 33rd Street)
Park Facilities
Playgrounds and Dog Runs in New York City have now reopened in Madison Square Park. Open park areas, including lawns, remain open for individuals following social distancing mandates.
New Yorkers who have recovered from COVID-19 are encouraged to donate blood. Here's information on how to donate.
For real-time New York City COVID-19 updates, text "COVID" to 692-692.
For the Latest Health Updates from the City of New York visit: nyc.gov/coronavirus
For the Latest Updates from the State of New York visit: coronavirus.health.ny.gov/home
---
CALL FOR PERSONAL PROTECTION EQUIPTMENT (PPE) AND SPACES 
Critical need for Personal Protection Equipment: New York has a critical need for Personal Protection Equipment including gloves, gowns, and masks. NYS needs companies to be creative to supply the crucial gear our healthcare workers need. NY will pay a premium and offer to fund.
Need Funding? 212-803-3100
Have Unused Supplies? 646-522-8477
The call volume is high! You can also email COVID19supplies@esd.ny.go

More info on Donating/Producing PPE or other products for The City of New York:
The NYC Economic Development Corporation is seeking businesses with the ability to source and/or make products to support the City's COVID-19 response work. Learn more here.
NYC Share Your Space Survey: General Info & Take The Survey to Register Your Space. The Share Your Space Survey identifies spaces in your community that could potentially support the City's emergency operations or be used for community outreach events. Registering your community space (a hotel, stadium, parking lot, etc.) is one way you can help support communities during this time.
---
BEST PRACTICES TO HELP STOP THE SPREAD:

For the General Public, check out the World Health Organization's guidelines.
For the workplace for essential personnel, check out the Center for Disease Control's guidelines.
For Small businesses, COVID-19 Guidance for Business Owners (Updated 3-16-2020)
---
ADDITIONAL RESOURCES:
Header and Thumbnail Credit: World Health Organization