Celebrate St. Patrick's Day in the District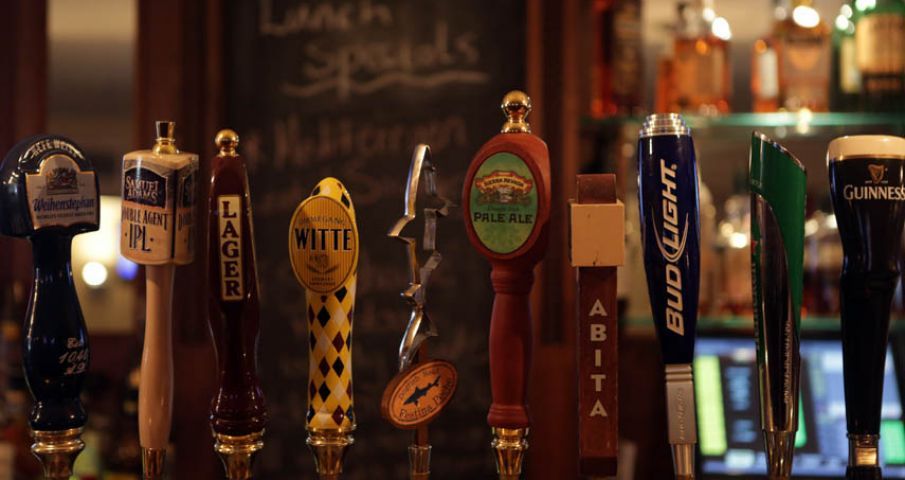 Cheers to St. Patrick's Day! New York City eagerly awaits the return of the annual St. Patrick's Day Parade on Thursday, March 17, 2022. Starting at 11 am, the parade marches uptown along Fifth Avenue from 44th Street and ends at the American Irish Historical Society on East 80th Street. Celebrate Irish pride at one of these Flatiron & NoMad favorites.
230 FIFTH, 230 Fifth Avenue, (212) 725-4300
The rooftop 230 FIFTH will be having a Saint Patrick's Day Party on Saturday, March 19th at 9 pm. Enjoy DJs, skyline views, and handcrafted cocktails. Buy your tickets here.
Baked by Melissa, 111 East 23rd Street, (212)-842-0220
Enjoy festive, bite-sized cupcakes from Baked by Melissa. Flavors include Lucky Charm, Rainbow Cookie, and Triple Chocolate Fudge. Shop in-store.
The Churchill Tavern, 45 East 28th Street, (646) 476-8419
Join the festive Churchill Tavern for St. Patrick's Day. The Churchill will be serving tasty Corned Beef Sandwiches on house-made potato bread with sauerkraut and mustard. Pair your classic Irish sandwich with a glass of Irish whiskey.
Dough Doughnuts, 14 West 19th Street, (212)-243-6844
Dough Doughnuts is featuring a delicious Cheesecake Frosted with Green Velvet Crumbs Doughnut tomorrow 3/17 through the weekend, while supplies last. 
The Globe, 158 East 23rd Street, (212) 477-6161
Since 1886, The Globe is a historical Irish pub in the neighborhood. The Globe will be offering live Irish folk music along with Irish fare including Corned Beef & Cabbage, Guiness, and Irish whiskey.

John Doe Craft Bar & Kitchen, 253 Fifth Avenue, (646)-882-4007
Celebrate St. Paddy's Day at John Doe Craft Bar & Kitchen with classic eats from a special menu such as Corned Beef & Cabbage, Guiness Beef Stew, and Chef's Traditional Shepherd's Pie.
Krispy Kreme, 36 East 23rd Street, (315)-203-7058
Satisfy your sweet tooth with St. Patrick's Day limited-edition doughnuts at Krispy Kreme now through 3/17. Specialty doughnuts include Lenny Leprechaun, Luck O' The Rainbow, St. Patrick's Shamrock, and St. Patrick's Sprinkle.
Mason Jar NYC, 43 East 30th Street, (212)-213-3587
Wear your best green and head to Mason Jar NYC on March 17th. Celebrate from 11 am – 10 pm with Irish dishes such as a Reuben Sandwich on rye and a pint of Guiness.
The Storehouse, 757 Sixth Avenue, (914)-356-7213
Enjoy St. Patrick's Day fun at The Storehouse, an Irish-style sportsbar. Irish eats from Shepherd's Pie to classic Reuben Sandwiches will be offered. Compliment your meal with an Irish beer like Smithwick's Ale, O'Hara's, and Guiness.
Oscar Wilde NYC, 45 West 27th Street, (212)-213-3066
Celebrate St. Patrick's Day at Oscar Wilde NYC with festive decor, classic Irish recipes like Shepherd's Pie, and cold beer.
Tavern 29, 47 East 29th Street, (212)-685-4422
For a lively atmosphere on St. Patrick's Day step inside Tavern 29. Choose from a wide variety of craft beers and delicious bites.
Header Photo Credit: The Globe via Manhattan Sideways.
Thumbnail Photo Credit: Mason Jar NYC.
Home Page Photo Credit: John Doe Craft Bar & Kitchen.