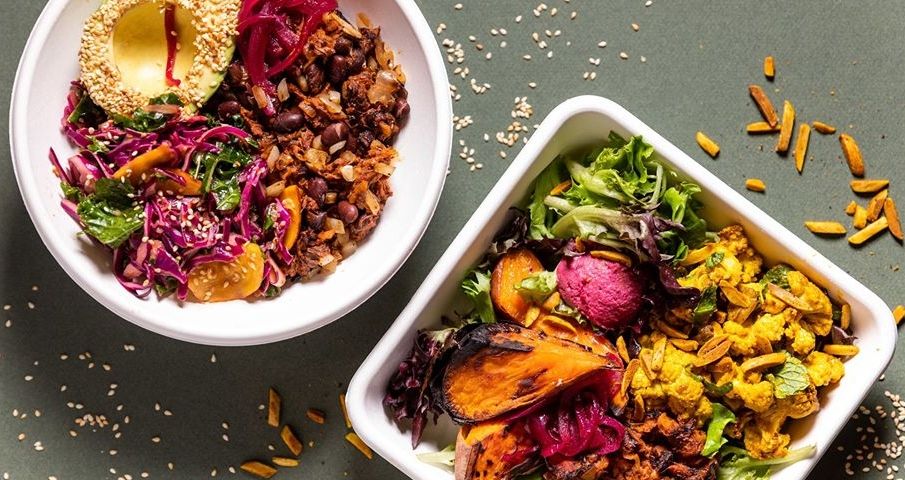 Resolving to eat healthier in 2022? The district is home to dozens of health-conscious, vegetarian, and plant-based eateries that don't sacrifice flavor. Explore healthy breakfast, lunch, snack, and dinner options.
Bite, 62 West 22nd Street, (646)-649-2768
This Mediterranean café serves healthy options for any time of day. With an electic menu, Bite offers Mediterranean dishes to Thai inspired curry to Italian panini sandwiches. Without any preservatives, you'll enjoy a meal full of fresh ingredients.
Bombay Sandwich Co., 48 West 27th Street, (646)-781-9756
Bombay Sandwich Co. offers a variety of healthy vegetarian and vegan dishes for lunch and dinner. A couple highlights include the chickpea stew-based Chana Masala Bowl and the flavorful Mango Chili Beyond Burger made with fresh mango salsa.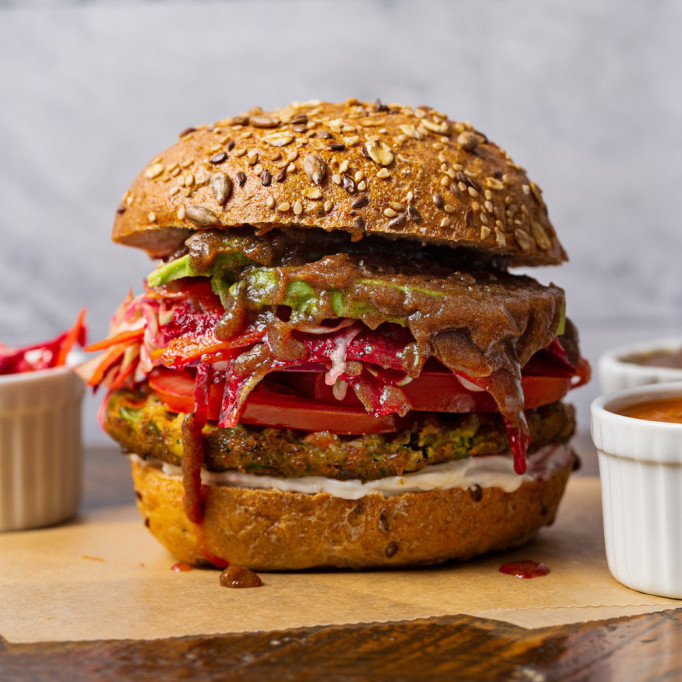 Dig Inn, 460 Park Avenue South, (646)-908-4998
Focusing on mindful sourcing of ingredients, Dig Inn curates their menu with local farmers that features seasonal highlights, Dig greens, and chef's specials. Dig also offers customers the option to Build Your Own Marketbowl with your choice of a base, protein, sauce, and two sides.
Fields Good Chicken, 46A East 23rd Street, (212)-564-9805
Never fried, and always prepared from scratch in-house, Fields Good Chicken offers a menu of healthy comfort food. Enjoy seasoned grilled and rotisserie chicken in a variety of options from bowls to salads and tasty sides. 

Honeybrains, 34 West 22nd Street, (917)-472-7682
Honeybrains creates nutritious and delicious options, with a menu featuring brain bowls with essential nutrients and salads along with fresh-pressed juices to keep you energized and feeling good. 

INDAY, 1133 Broadway, (917)-521-5012
INDAY serves seasonal, Indian-inspired dishes that are all 100% free of gluten, soy, and refined sugar. The menu features seasonal mains, salads, curries, and sides that are customizable to your choice of base and protein.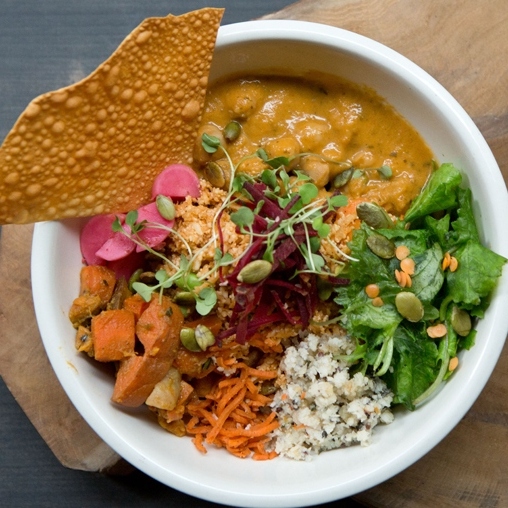 Joe & The Juice, 1165 Broadway
The popular coffee and juice chain offers health-conscious fare with a menu featuring early morning energy like breakfast bowls and fresh juices, and mid-day pick-me-ups like coffee to smoothies.
Juice Press, 1 West 22nd Street
Stop by Juice Press for fruit, green, and organic protein smoothies to keep you feeling good. With focus points on protein, energy, antioxidants, and wellness, you can tailor your smoothie, bowl or cold-pressed juice.
Little Beet, 1140 Broadway, (212)-367-8015
The Little Beet offers a menu of wholesome food with ingredients carefully sourced from trusted farmers and purveyors. Enjoy greens, rice, or quinoa-based bowls with proteins, vegetable sides, garnishes, and sauces. Dietary preferences can be accommodated. 

NuLeaf, 23 West 23rd Street, (917)-388-3566
NuLeaf brings plant positive eats with bowls, salads, and handhelds using locally-sourced ingredients. With a 100% plant-based menu that is also earth-friendly. You can feel good about your food, and know that it's environmentally conscious.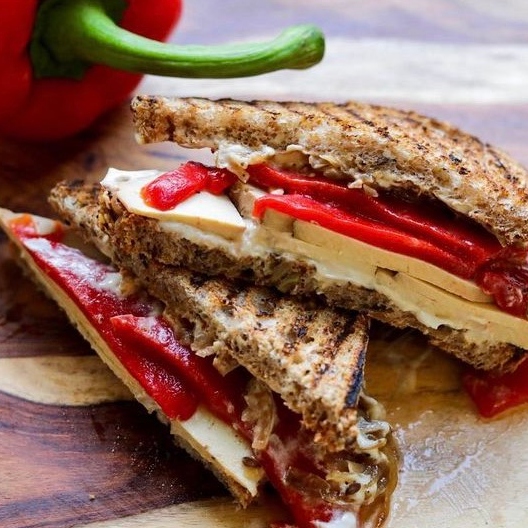 Oakberry Acai Bowls & Smoothies, 1158 Broadway, (646)-477-9725
Oakberry serves 100% natural açai bowls and smoothies, perfect for a healthy, on-the-go breakfast or treat filled with antioxidants. The açai bowls come in three sizes, 12 oz, 16 oz, and 24 oz that you can layer with toppings such as granola, almond butter, and fresh berries.
Om Juice Bar, 62 Madison Avenue, (917)-409-5900
Om Juice Bar uses no additives or hidden ingredients to create wholesome goodness you can taste in all of their menu offerings, including fresh juices, shots, smoothies, and bowls. Pair your juice with a vegan bite to eat.
Planta Queen, 15 West 27th Street, (917)-675-7700
This innovative plant-based restaurant serves dishes focused on Asian-fusion cuisine.  Planta Queen's menu features drool-worthy vegan sushi, small plates, and cocktails.
Scen Studio, 1165 Broadway, (646)-649-5658
Scen Studio is the first circular, vegan farm-to-table and zero-waste certified fast-casual restaurant in the district. Enjoy an all-day plant-based menu including Breakfast Bowls, Savory Bowls, Sushi Rolls, Bagels, Smoothies and Teas.
Taïm, 64 West 22nd Street, (212)-966-7364
Taïm offers tasty Mediterranean fare, with a menu featuring Falafel, Impossible Kebabs, and Eggplant Sabich. Customize your pita or bowl, with your choice of base, main, toppings and sauces.
Veggie Grill, 12 West 23rd Street, (332)-600-7001
Fast-casual Veggie Grill offers an entirely vegan menu featuring American diner-style classics like burgers, sandwiches, salads and bowls.