Q4 2021 Flatiron Pedestrian Report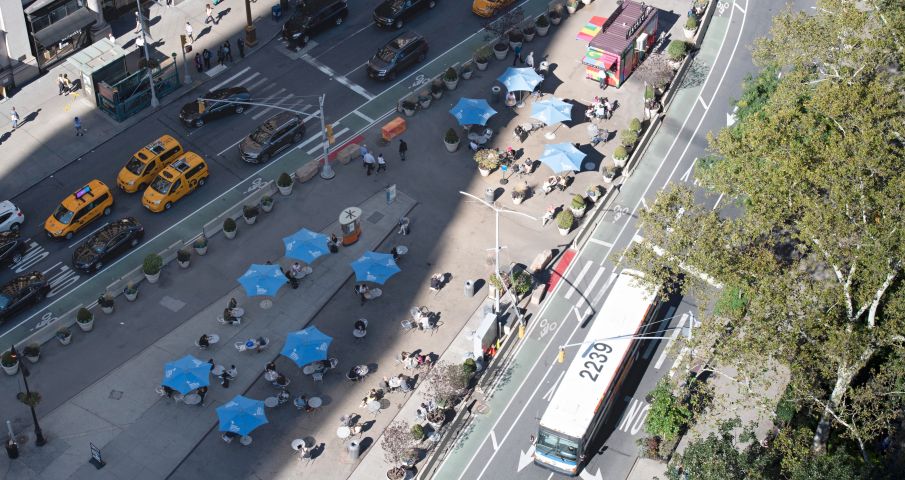 The Partnership collects pedestrian counts on the Flatiron Public Plazas via three cameras that anonymously tally the number of people passing through. Our latest report summarizes data from October 1st through December 31st.
In Q4 2021, the Flatiron Public Plazas welcomed 50% more pedestrian traffic over last quarter with nearly 60K people per day. Plaza volumes increased 90% from Q4 2020 and rebounded to near pre-pandemic levels due in part to numerous special events.