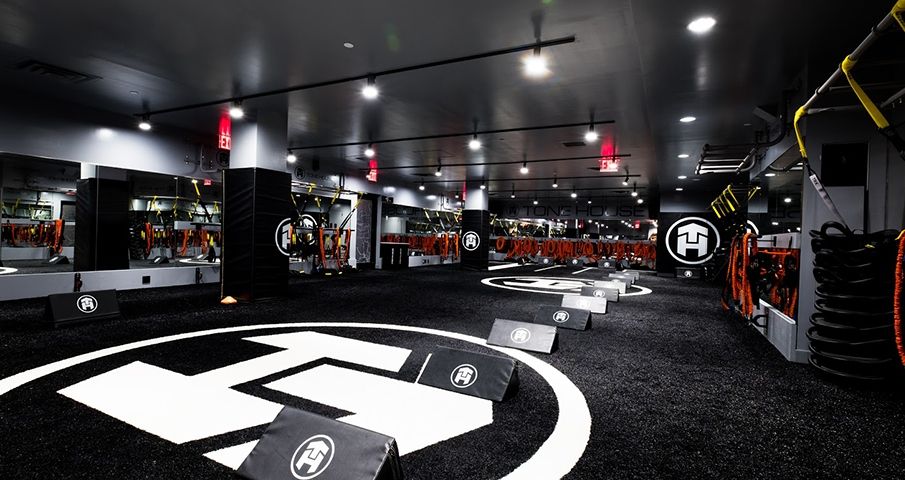 Kick off 2022 with a new fitness routine and take advantage of new client deals from local gyms and studios.

Cardio, HIIT, & Strength Training 
Barry's Bootcamp, 107 East 27th Street, (917)-675-7158
Experience HIIT interval training at Barry's Bootcamp with a workout that's one part cardio and one part strength. Try out community-driven, virtual classes with Barry's X, and get a 7-day free trial.
Julian Walker Studio, 29 East 31st Street, 6th Floor, (212)-532-1383
The studio offers professional personal training that focuses on cardiovascular conditioning, strength conditioning, core stability training, balance and flexibility. Sign up & receive $100 off your first personal training package.
Mile High Run Club, 24 West 25th Street, (347)-309-7083
Maybe you're a marathon or beginner runner and want to try coached running. Head to Mile High Run Club, and try a run workout designed for every level. Enjoy an Intro Offer for 2 class for $40. Expires 30 days after purchase date.
Plush Fitness, 6 East 30th Street, 2nd Floor, (212)-213-6586
Whether you're looking for 1-on-1, group, or solo training, Plush Fitness has got you covered with total body strength and conditioning workouts. First-timers can enjoy their first class for free.
Rumble Training, 49 West 23rd Street, (415)-287-0425
First-timers at the boxing and cardio studio Rumble Training, can buy one class and get one class free. Expires 30 days after purchase date.
Stretch*d, 27 West 20th Street, (212)-548-5600
Build your flexibility and range of motion as well as relieve pain and soreness with 1-on-1 assisted stretching at Stretch*d. Choose from three stretch session options with Intro Special prices.
Tone House, 32 East 31st Street, (646)-453-6633
Tone House is a strength and conditioning athletic training facility. Join Tone House with the New Athlete Special and purchase a Rookie Pass to get your first 2 classes for the price of 1 ($45).
Barre, Dance & Pilates
AKT, 1182 Broadway, 2nd Floor, (315)-508-7819
New clients at AKT, a dance-based cardio fitness studio, can try a free intro class. Enjoy strength and toning with exciting cardio dance intervals.
Dancebody NoMad, 1158 Broadway, 4th Floor, (212)-500-1174
Join DanceBody Live to dance from anywhere at anytime. Get 1 month for just $12.25 plus a free 14-day free trial. Or, workout in-person and enjoy a special rate of $25 for your first in-studio class.
PMT House of Dance, 28 West 25th Street, 2nd Floor, (212)-924-5694
Immerse yourself in many styles of dance such at PMT House of Dance. Single classes and packages are flexible and affordable. Try a single class for just $18 or a 10 class card for $150, among additional options.
Pop Physique, 31 West 26th Street, (646)-833-7426
Try ballet barre-based classes at Pop Physique. Enjoy their new client specials of 30 day unlimited in-studio or livestream pass. $160 for in-studio and $150 for livestream.
Power Pilates, 327 Park Avenue South, 2nd Floor, (212)-627-5878
With the 123 Pilates Intro Offer, you'll receive 1 appartus session, 2 tower or reformer classes, and 3 mat classes, for only $123. Try out another deal with Intro Offer: 5 Beginner Mat Classes for just $89.
SLT 137 Fifth Avenue, 2nd Floor, OR SLT Tread, 88 Madison Avenue 
At SLT, strengthen, lengthen, and tone your body through a counter-resistance and controlled movement Pilates workout. At their new concept, SLT Tread, toning meets cardio, featuring  Pilates and treadmill workouts. Enjoy the Intro 2 Class Pack for just $42 or one-time 3 Pack $108.
[solidcore], 31 East 31st Street, (646)-481-4927
[solidcore] is a Pilates redefined, full-body workout studio that breaks down your muscles to build them back stronger. Enjoy the New Client Special for $99 that includes 2 weeks free of unlimited classes.
The 100s Pilates, 53 West 28th Street, (212)-689-5100
The 100s Pilates offers a variety pilates classes taught by the studio's founder and lead instructor. Try out a class with the new client offer for $37.

Fitness Clubs & Gyms
Equinox Park Avenue, 1 Park Avenue, (212)-779-1727
This neighborhood Equinox Club location is offering a Trial Group Fitness Class. Claim your exclusive offer here.
New York Sports Club, 113 East 23rd Street, (212)-982-4400
Head to New York Sports Club at their 23rd Street location for a free trial, or sign up for an Elite membership for $119.99/month and enjoy unlimited access to all sports clubs. 

Yoga
bodē nyc, 182 Fifth Avenue, (212)-206-9400
Sign up for bodē nyc's welcome special offer of 3 classes for only $55.
Body & Brain Yoga Tai Chi, 830 Sixth Avenue, 3rd Floor, (212)-691-7799
Body & Brain Yoga combines Yoga, Tai Chi, breathwork, and meditation exercises in classes. New client offers include an Intro Session for $20 in-studio or online, 1 Group Class + an Introductory Session for $30 in-studio or online, and an Unlimited Online Trial Month for $99.
CorePower Yoga, 29 West 30th Street, Suite B, (866)-441-9642
Join CorePower Yoga and get Two Weeks Free when you sign up for an All Access Membership this month, which includes unlimited access to live and on-demand classes, priority in-studio booking, 15% off retail, and no commitment.
Dharma Yoga, 46 West 24th Street, (212)-889-8160
Dharma Yoga has new client specials perfect for first timers. New Student Zoom Specials include a buy one class, get one free for $25 and a monthly unlimited pass for $135. New Student In-Studio Specials include a buy one class, get one free for $35 and a 5 class pack for $75.
Souk Studio, 12 West 27th Street, 2nd Floor
Souk Studio, a contemporary yoga studio centered around community and connection offers In-Person Exclusive featuring Souk 1 Class for $30 and a Livestream Exclusive Souk 1 Class for $18.
Y7 Studio, 25 West 23rd Street, (646)-820-0781
Check out Y7's online yoga classes and enjoy unlimited access to all yoga flows with a 7- day free trial followed by a membership of $16/month.
Header & Thumbnail Photo Credit: Tone House.