Celebrate Hanukkah in Flatiron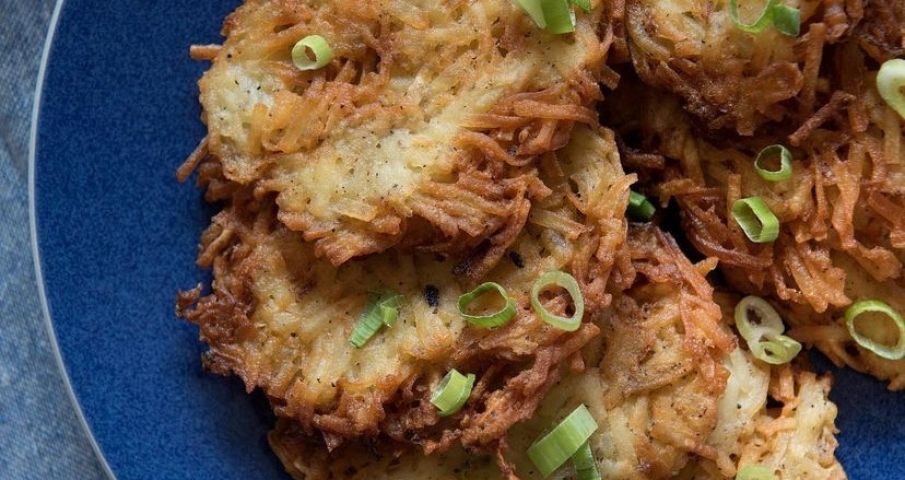 Celebrate Hanukkah with family and loved ones this year with district restaurants. We've rounded up local restaurants with Hanukkah offerings perfect for your gathering.
Dough Doughnuts, 14 West 19th Street, (212)-243-6844
Dough Doughnuts recently became Certified Kosher and is offering Chocolate Halva Filled, Vanilla Custard Filled rolled in Orange Sugar, Apricot Jam Filled, Raspberry Jam Filled, and Nutella Sufganiyot Doughnuts. Order now for pickup or delivery.
Mark's Off Madison, 41 Madison Avenue, (646)-838-8300
Mark's Off Madison is offering a Hanukkah catering menu featuring Potato Latkes, Estelle's Chicken Soup, Grandma's Chopped Chicken Liver, Whole Roasted Organic Chicken, My Mother's Brisket, Sides, and Jelly Donuts. Available for pickup and take-out from Tuesday, November 30th-Saturday, December 4th from 11:30 am – 9 pm and Sunday, December 5th from 11 am – 4 pm. Fill out your order form here and email it to susan@marksoffmadison.com.
Hill County Barbecue Market, 30 West 26th Street
Treat your family to a Whole Smoked Brisket from the barbecue experts.
Seven Grams Caffe, 76 Madison Avenue, (212)-779-0777
Stop by Seven Grams Caffe for some delicious baked goods for Hanukkah. Offerings include Extra-Virgin Olive Oil Bread, Olive Oil Cookies, and Hanukkah-Themed Gift Boxes. Free nationwide shipping for online orders over $55 and in-store pickup available.
Zucker's Bagels & Smoked Fish, 40 East 23rd Street, (212)-228-5100
Enjoy a Holiday Bagel Brunch for 6 from Zucker's and stock up with Zucker's Kosher Bagels Two Baker's Dozen package. Full catering spreads also available featuring a variety of breaksfast platters.
Header Image Credit: Zucker's Bagels & Smoked Fish
Thumbnail Image Credit: Mark's Off Madison