Enjoy Halloween 2021 in Flatiron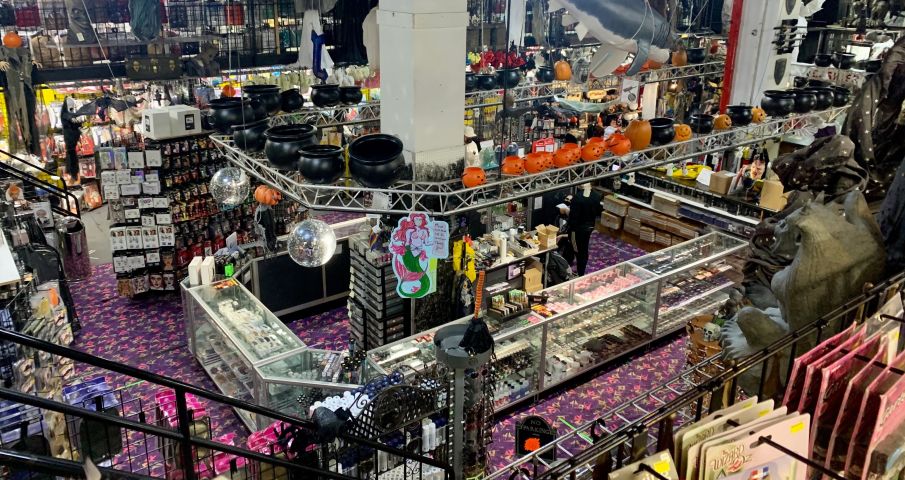 Celebrate Halloween with sweet treats, themed parties, and costume contests. We've rounded up local spooky activities for everyone to enjoy.
Abracadabra NYC, 19 West 21st Street, (212)-627-5194
In need of a Halloween costume, props or accessories? Look no further, Abracadabra NYC has got you covered. Order online and receive free in-store pickup of your purchase.
Bounce Sporting Club, 55 West 21st Street, (212)-675-8007
Enjoy Halloween Weekend 2021 at Bounce's "Eyes Wide Shut" parties featuring DJ Nicky Rizz on Friday the 29th and DJ Rick Wonder on Saturday the 30th. Doors open at 10 pm and close at 4 am. To make a reservation, email: reservations@branditgrp.com.
Eataly, 200 Fifth Avenue, (212)-229-2560
Step inside Eataly Flatiron and see a wonderful pumpkin display. Choose from an assortment and find the perfect pumpkins for carving jack-o-lanterns.
Fotografiska, 281 Park Avenue South
The photography musuem has an impressive Halloween weedend lineup with a Halloween x Haus of Sweat Dance Party Saturday night, a Family Fun Day Sunday morning, and a Drag Queen Story Hour Sunday afternoon.
Flatiron Halloween Walking Tour, Flatiron Building, (212)-741-2323
On Sunday, October 31st at 11 am join the Flatiron/23rd Street Partnership and historian Miriam Berman for a free and spooky walking tour, "Haunted Flatiron: Chasing Ghosts, Monsters, and Superheroes." The tour begins at the tip of the Flatiron Building on 23rd Street just east of Fifth Avenue.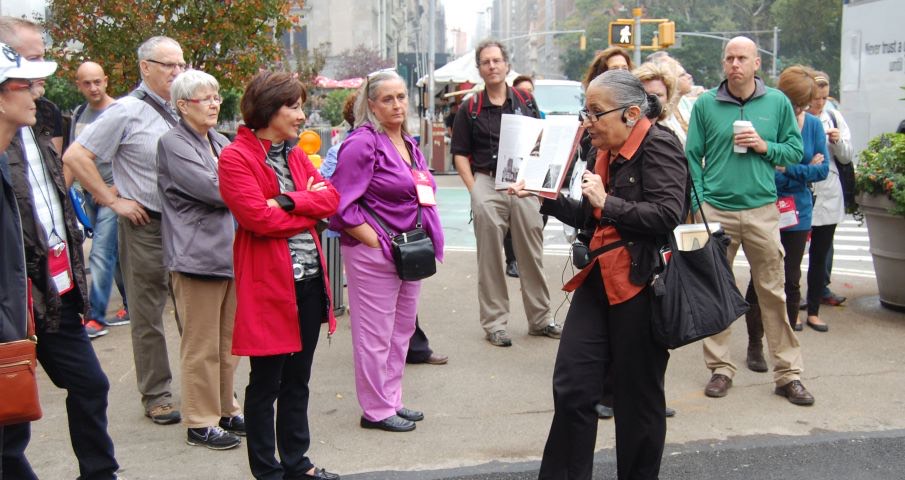 John Doe Bar & Kitchen, 253 Fifth Avenue, (646)-882-4007
Enter John Doe Bar & Kitchen if you dare and enjoy craft cocktails and American cuisine amidst a haunted atmosphere.
Krispy Kreme, 36 East 23rd Street, (315)-203-7058
Now through Halloween enjoy Krispy Skreme! From the spooky sweet menu, try the Bewitched Broomstick, the Abra Cat Dabra, the Enchanted Cauldron, and Spooky Sprinkle Doughnuts.
Leonelli Bakery, 7 East 27th Street, (212)-993-1568
At Leonelli, satisfy your sweet tooth with Halloween sugar cookies in the shape of pumpkins, skulls, and bats. $2.50 each or a 3-pack for $7. We recommend pairing with a cup of warm apple cider.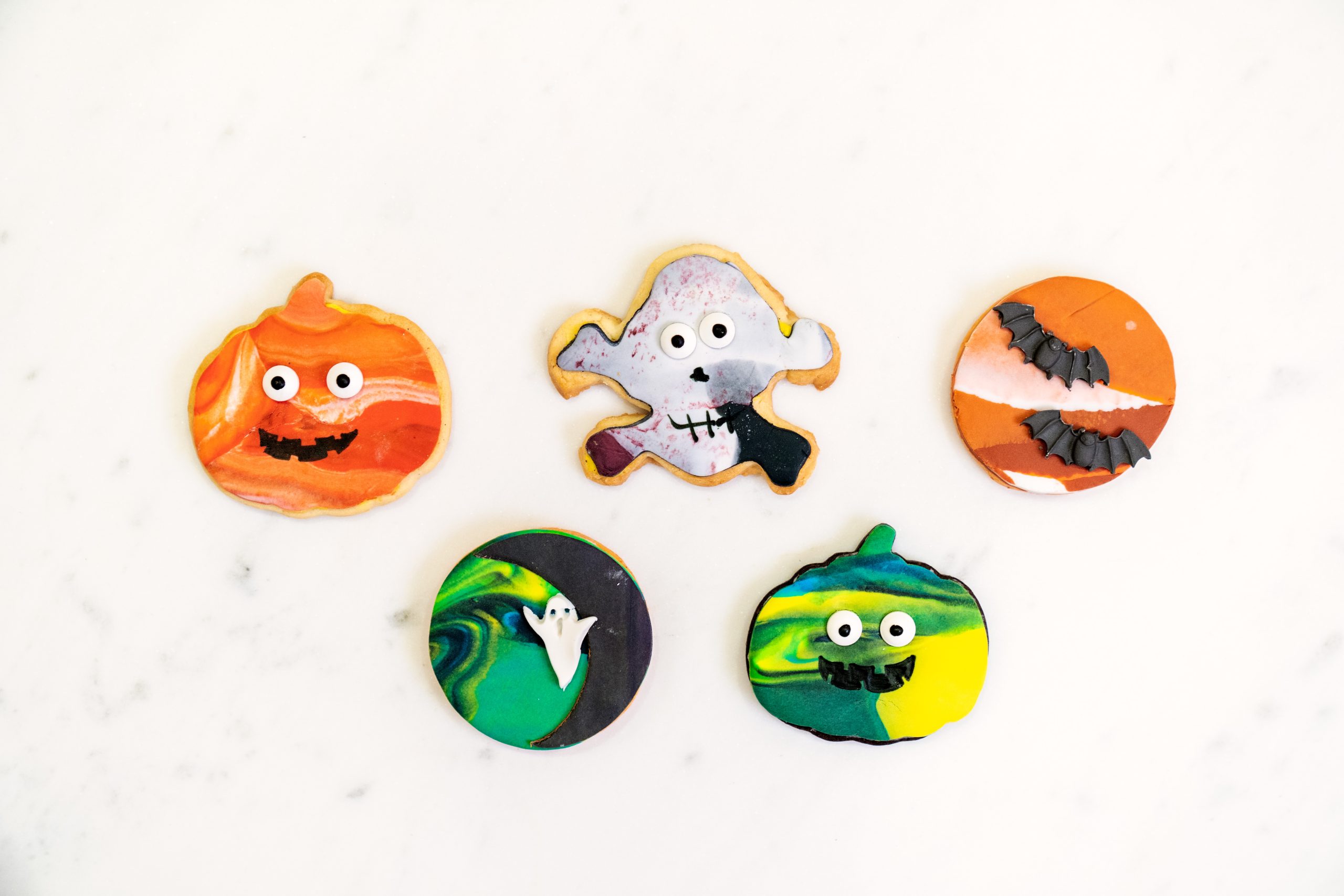 Mangia NYC, 22 West 23rd Street, (212)-647-0200
Stop by Mangia NYC for some themed treats like Spider Web Butter Cookies and Halloween Macarons with Pumpkin and Chocolate Ganache.
MS. KIM's Lounge & Karaoke, 6 West 28th Street, Floor 2, (646)-870-0128
Sing the night away, enjoy small bites and cocktails at Ms. Kim's Karaoke that's all decorated for spooky season! 

NoMad Piazza Pop-up, Broadway between 25th and 27th Streets
The piazza space will be fitted with spooky decor including the "Greetings from NYC" frame for a festive photo op. On Sunday, October 31st, from 1 pm to 3 pm, the Bubble Man will fill the Piazza with giant bubbles and The Jazz Gallery will host a live jazz performance.
Oscar Wilde, 45 West 27th Street, (212)-213-3066
Put on your spookiest costume for Oscar Wilde's annual Halloween Costume Contest! Join the fun on Saturday, October 30th at 10 pm, and you may win a prize for the best costume. Reservations are strongly recommended.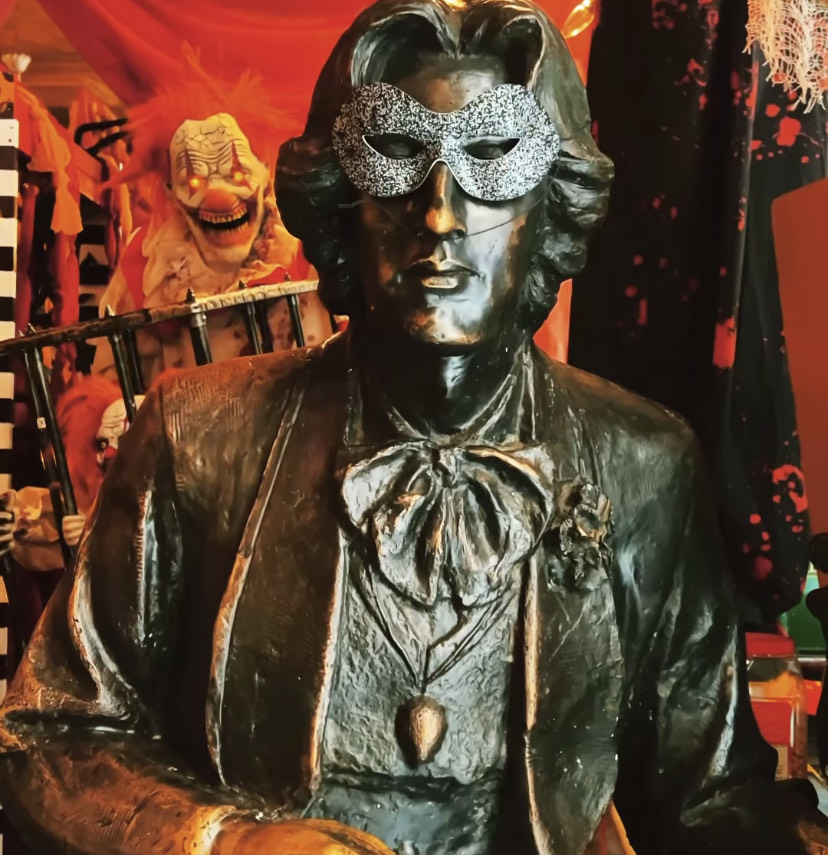 The People's Improv Theater, 154 West 29th Street, (212)-563-7488
Get into the Halloween spirit by attending a fun variety show, "Kabaret – Oooh, Halloween" at the PIT on Saturday, October 30th at 10:30 pm. General admission tickets are $15 each and can be purchased here.
Slate NYC, 54 West 21st Street, (212)-989-0096
Experience Halloween at Slate NYC's  "Til Death Do Us Party" on Friday, October 29th with music by artists Tropix, Sasha Rome and a special guest DJ. Doors open at 10 pm and close at 4 am. You can purchase tickets here.
Taj II, 48 West 21st Street, (212)-620-3033
Calling all Stranger Things fans! Taj II is hosting a "Stranger Things Brunch & Day Party" on Saturday, October 30th from 2 pm – 10 pm. There will be a cash prize for the best costume.