Q3 2021 Pedestrian Activity Report (July – September)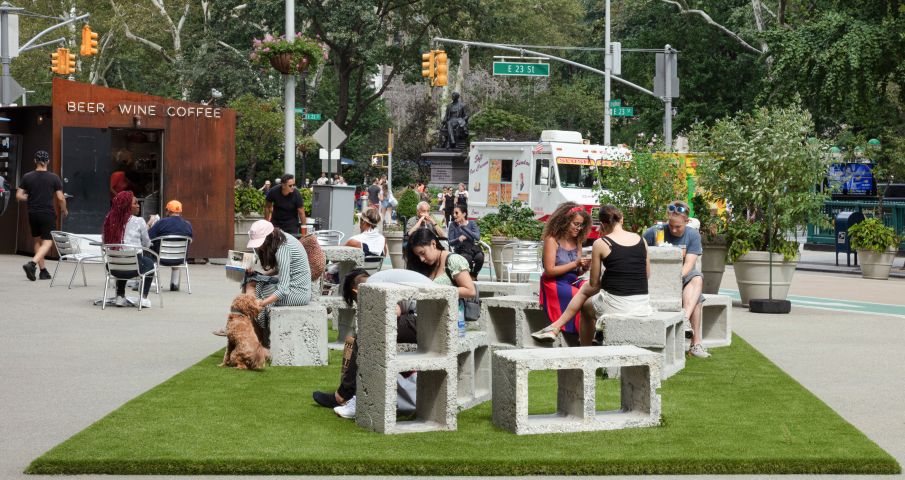 The Partnership collects pedestrian counts on the Flatiron Public Plazas via three cameras that anonymously tally the number of people passing through. Our latest report summarizes counts from July 1, 2021 through September 30, 2021.
In Q3, the Flatiron Public Plazas welcomed over 3.3 million visitors averaging 35,909 pedestrian movements each day. September marked the highest daily average since the start of the pandemic in March 2020 (39,789 per day) — 59% higher than September 2020.
Click here for the Q3 2021 Pedestrian Report.
Photo: Josh Callghan, Social Block, 2021. Courtesy of the artist & Night Gallery, Los Angeles.
Photography by Nik Massey