New Neighbor: The Sentry Flatiron
We're excited to welcome The Sentry Flatiron, an open-to-the public cocktail bar and lounge on the 18th floor of Hotel Henri. With city views amidst mid-century modern decor, the rooftop space offers a retro and stylish ambience designed to ignite nostalgia of summers past.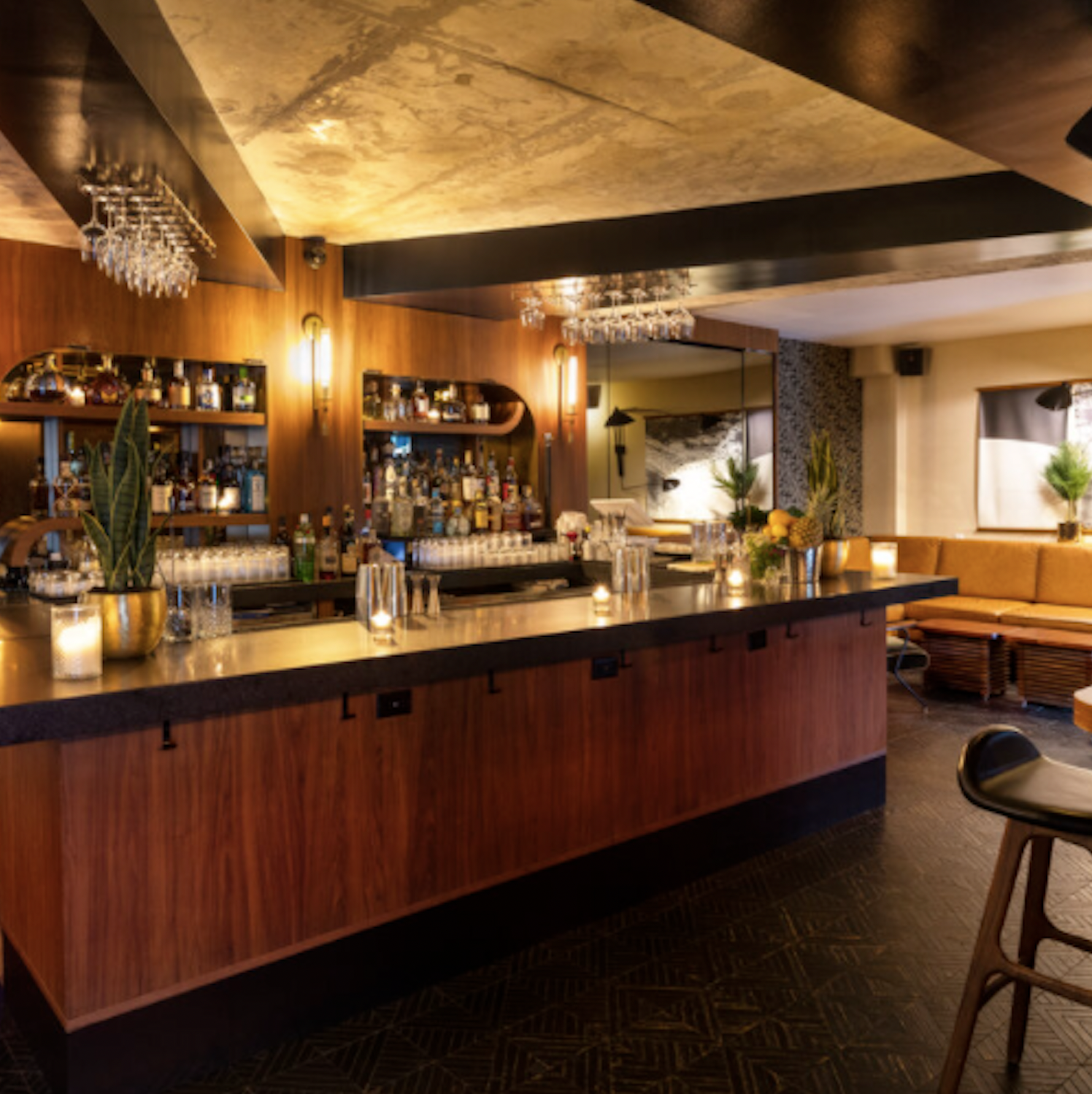 "Bringing the concept of The Sentry to Flatiron was a no brainer," says Barry Dry, CEO & Founder. "Our elite standard of offerings, from artisanally designed craft cocktails, to city views, pairs perfectly with the excitement and fun the Flatiron district is synonymous with. From our very approachable menu and highly skilled front of house team, to casual after work drinks and holiday parties, The Sentry covers every base."
The Sentry is a cozy, plant-filled hideaway where you can enjoy the cityscape from above while you sip on a craft cocktail and enjoy an exquisite small plate. With an emphasis on guest experience, The Sentry prides itself on ensuring its food and beverage menu is original, inspiring and exceeding expectations.
Executive Chef Matt Foley and Lead Mixologists Gates Otsuji and Jeremy Ortiz collaborated and designed small bites to complement an extensive cocktail, spirits, and wine selection. Enjoy crowd-favorite dishes like Fried Baby Potatoes, Truffle Fries, Roasted Cauliflower, and the Heirloom Carrots Salad. If you're looking for a heavier bite, try the Impossible Sausage Rolls served with smoked beetroot relish or the Crispy Pork.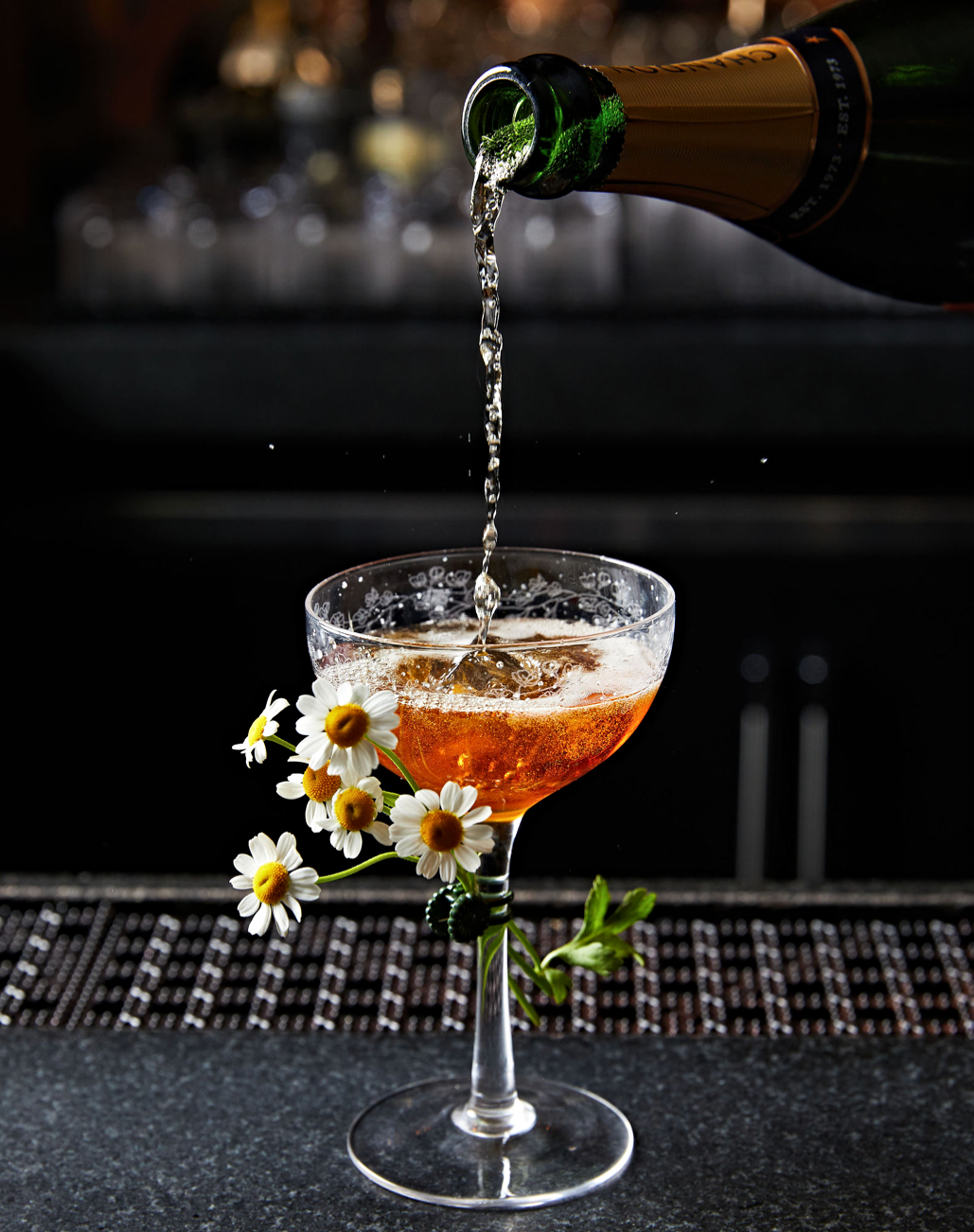 The penthouse lounge offers an impressive beverage program featuring thoughtfully crafted cocktails, wine, beer, and spirits. The refreshing Charade cocktail is made with cucumber-dill vodka, clarified lemon, aloe vera, seltzer, and a touch of elderflower. The Champagne-based  A Little Night Music features blanc de blanc bubbles, cardamaro, amontillado sherry, and banana liqueur served in a coupe with a single cube.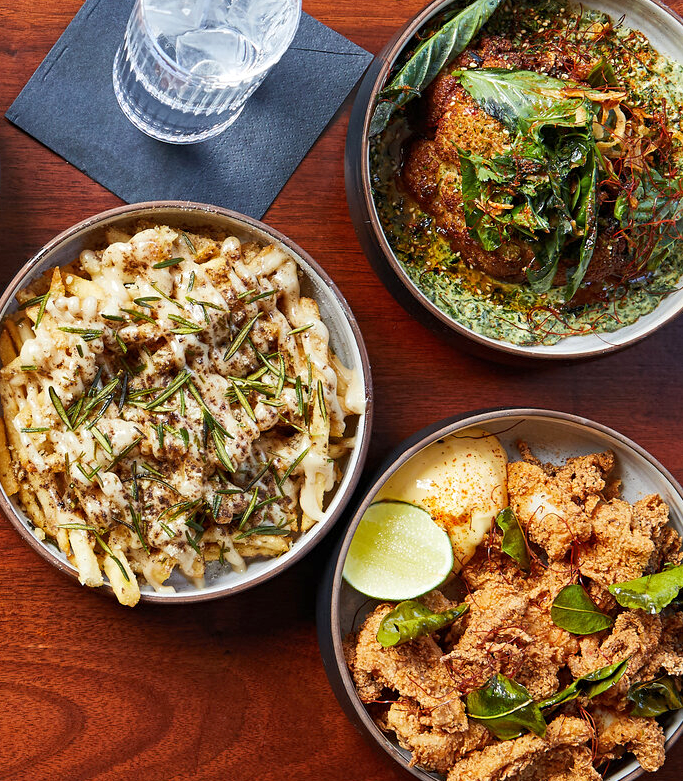 The beverage menu features a curated assortment of tequlias and over thirty whiskeys. The Casamigos Reposado tequila on the rocks has traces of caramel and a smooth finish. The Glenfiddich 14 Year Bourbon Barrel Reserve is a single malt scotch whiskey that is both vibrant and sweet, with hints of oaky spices like cinnamon and citrus followed by vanilla. Plus, can't forget the classics like Tanqueray No. 10 gin and Hennessey VSOP cognac.
The Sentry is an ideal space for events, corporate happy hours, and office holiday parties. If interested, you can reach out directly to info@thesentrynyc.com.
The Sentry Flatiron is open Wednesday through Saturday from 5 pm to 12 am. You can make a reservation here.
The Sentry Flatiron, 37 West 24th Street, 18th Floor, Between Fifth and Sixth Avenues, Reservations, @thesentrynyc. 

All Photography Credit: Rachel Vanni Photography
via The Sentry Flatiron