New Neighbor: Hawksmoor NYC
We're thrilled to welcome Hawksmoor NYC, one of London's most-loved restaurants and widely considered one of the best steak restaurants in the world, to the neighborhood. The restaurant, renowned for its dry-aged steaks cooked over real charcoal, award-winning cocktail program, and ethical approach to sourcing ingredients is housed in the landmarked United Charities Building at 109 East 22nd Street.
"We're so excited to open our doors in New York City and to be a part of this incredible community of restaurants. Getting to know like-minded farmers and producers to partner with has been humbling and inspiring, and it's a great joy to be able to return one of New York's most beautiful and historic rooms back to the public realm," says Co-owners and childhood friends, Huw Gott and Will Beckett.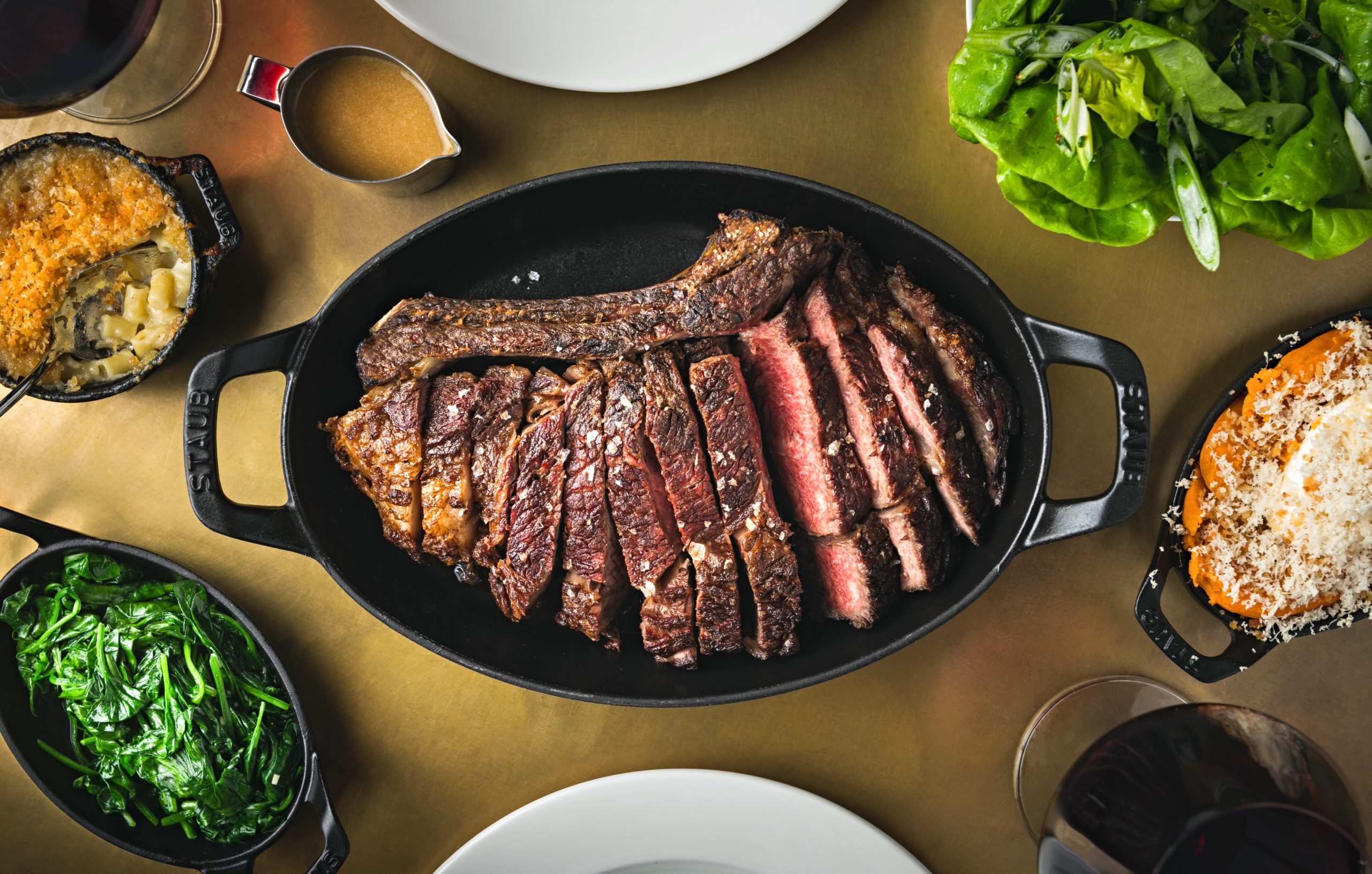 Open to the public for the first time in over a hundred years, the United Charities Building, built in 1892, was originally the headquarters for prominent institutions including the Charity Organization Society, the Association for Improving the Condition of the Poor, and the Children's Aid Society. The careful restoration of the building set out to showcase its original elements including a soaring 30-foot vaulted ceiling, elaborate crown molding, stained glass, mosaic flooring, and wood paneling. Upon entering, guests will be greeted with a brass-topped bar, reclaimed wood paneling, and vintage hanging lights. The 146-seat dining room features emerald green leather booths, tables made from reclaimed timber, brass accents, and is peppered with antique findings including vintage books and artwork. In addition, the space offers two private dining spaces for up to 12 people.
Priding themselves on ethically sourced ingredients and sustainability, Co-owners Gott and Beckett spent the better part of a decade searching the country for passionate and local American farmers, ranchers, and fishermen. The menu boasts pasture-reared, hormone-free American beef, sustainable seafood, and small-farm produce cooked over live charcoal.
Group Executive Chef Matt Brown and Executive Chef Matt Bernero curated a dinner menu curated a dinner menu anchored in the restaurant's signature steaks like the Rib-eye, Porterhouse, T-Bone, Strip, and Prime Rib Chop, complemented by sauces including Bone Marrow Gravy, Anchovy Hollandaise, and Bayley Hazen Hollandaise.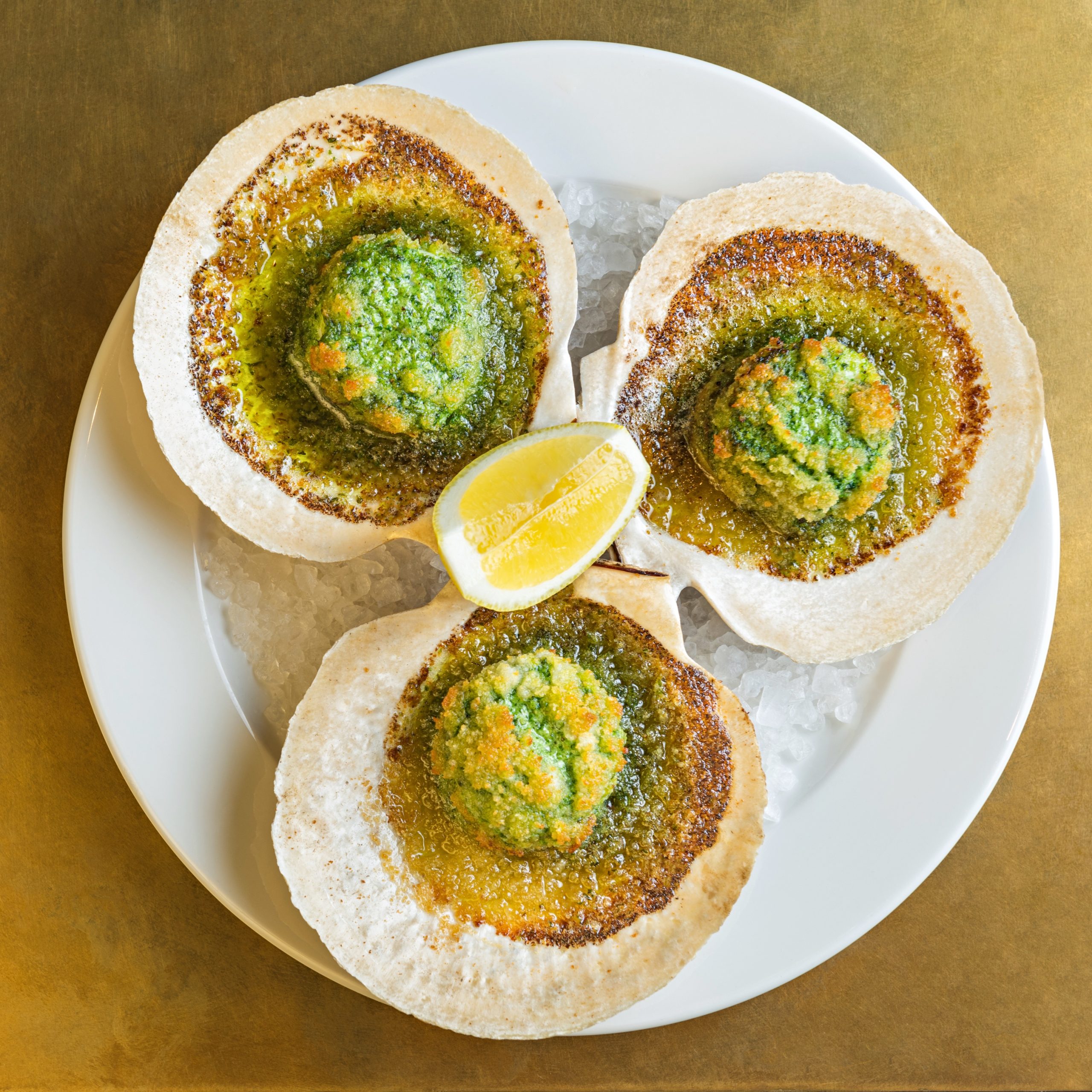 Inspired by the best ingredients in America's North East, the menu also includes new and classic dishes such as Bone Marrow Oysters; Charcoal-Roasted Scallops with white port and garlic; Steelhead Crudo with citrus, ginger, and chili; and Old Spot Pork Belly with vinegar slaw. For sides, guests have a choice of Beef Dripping Chips, Macaroni & Cheese, Creamed Spinach, and Boston Lettuce & Herb Salad.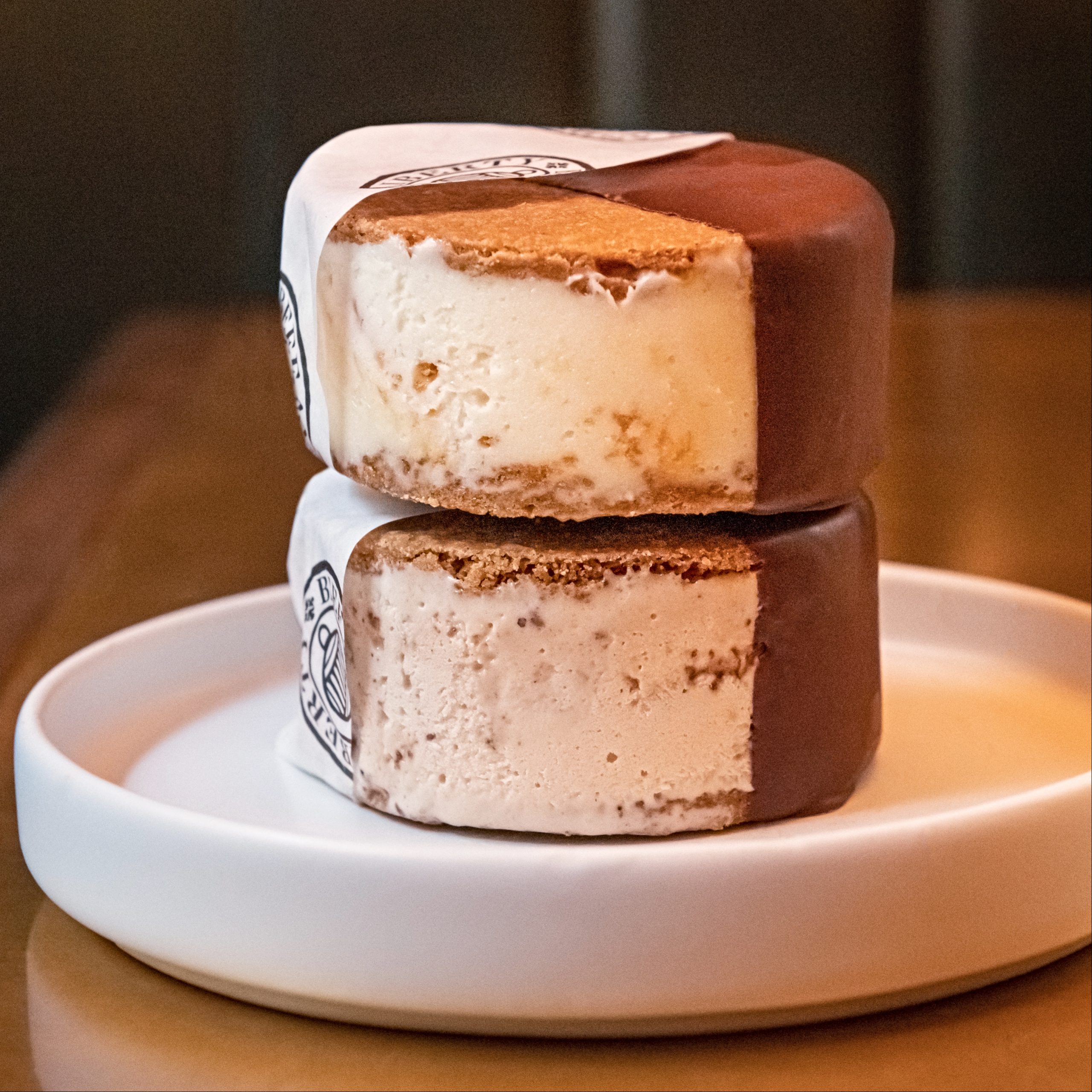 Guests can end their meal with Hawksmoor's impressive dessert selection like the Maple Custard Tart with maple & crème Fraiche ice cream and shaved pecan praline; the Marmalade and Bourbon Ice Cream Sandwich; and the Grand Rocher, a decadent gold-leafed homage to Ferrero Rocher.
The bar menu features dishes celebrating New York favorites and Hawksmoor's London roots. At the bar, dishes include the Rueben Nuggets with kraut and Russian dressing; the and Hawksmoor Cheeseburger made with grass-fed beef and bone marrow, and Briana cheese from Indiana's Whitewater Valley; and a warm Lobster Roll with garlic butter.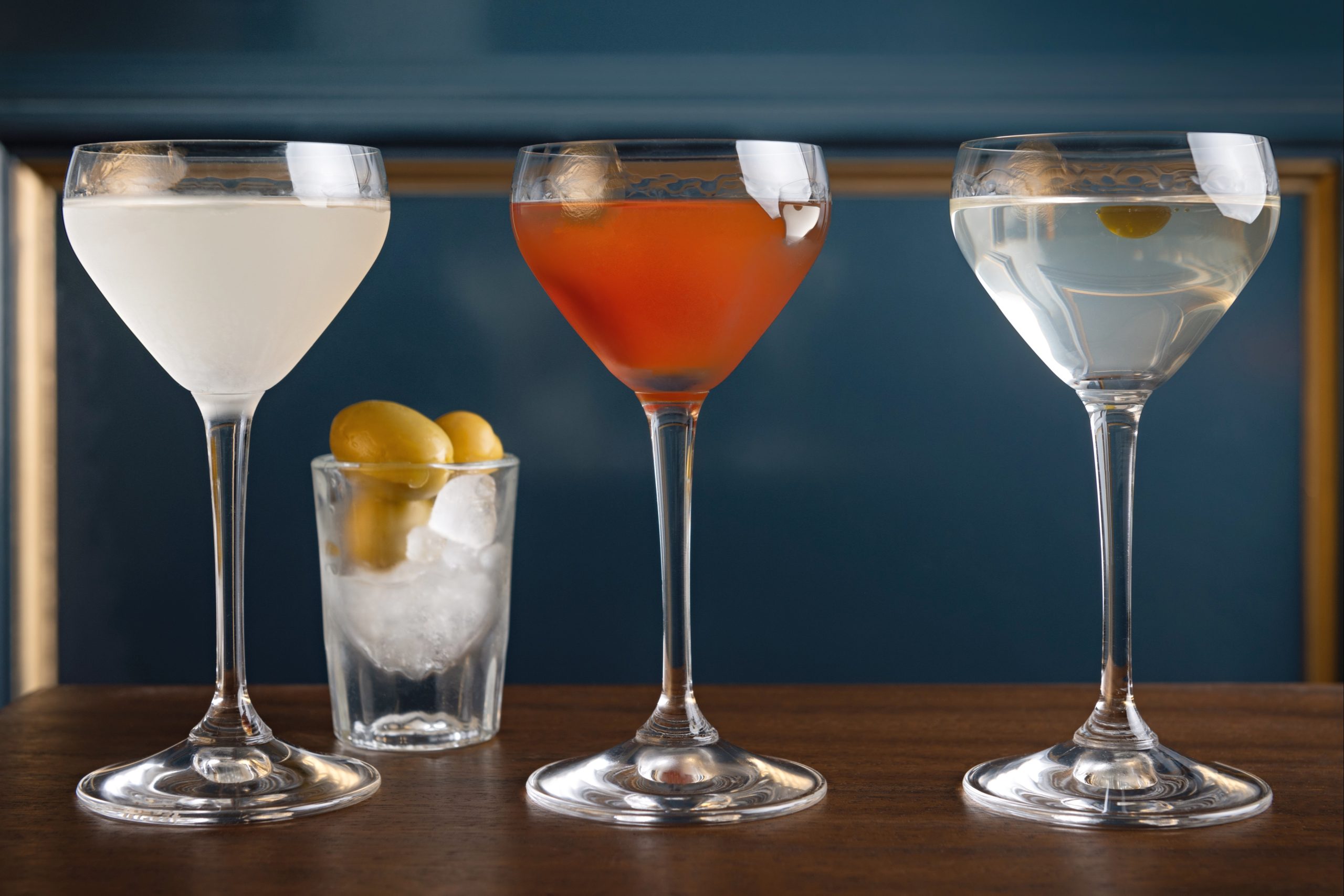 Furthermore, Hawksmoor is a two-time winner of the "Best International Restaurant Bar" award thanks to its thoughtfully crafted and well researched, yet approachable drink selection. The cocktail list both features favorites from London like the Hawksmoor Calling with Gin, local honey, and Lustau Manzanilla Sherry, and celebrates New York with drinks centered around local ingredients like the Nine Inch Nail made with Brooklyn's Kings County Single Malt. There's also a dedicated cocktail section highlighting iconic New York drinks from the last five decades, including a take on the Cosmopolitan with Beefeater 24, Triple Sec, Crème de Framboise & Lillet Blanc.
Hawksmoor's carefully curated wine list champions small producers from around the world. The list features Hawksmoor's own Barbera blend and a selection of new world wines from New York state, Oregon, Washington, and California as well as South Africa, Greece, and South America. All beers and ciders are sourced locally and include brews from Grimm, KCBC, Three's Brewing, Finback and Graft Cider.
Hawksmoor opens its doors Wednesday, September 8th. During its opening week, the restaurant will be open Wednesday through Sunday for dinner from 5 pm to 10 pm and 4 pm to 12 am at the bar. Starting September 14th, Hawksmoor will be open Tuesday through Saturday. You can make a reservation here.
Hawksmoor NYC, 109 East 22nd Street, (212)-777-1840, Reservations, @hawksmoornyc

Photo Credits: Hawksmoor