'Key to NYC' Requirements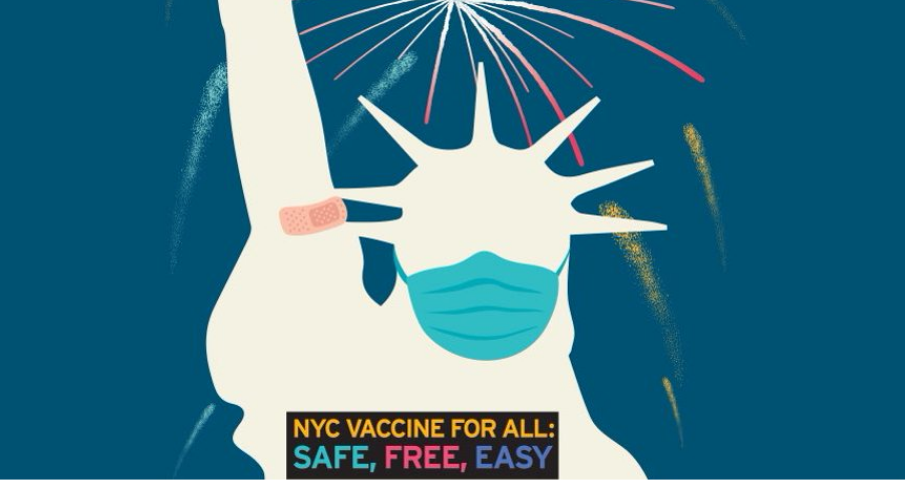 By Executive Order, New York City's Key to NYC vaccination requirement program will take effect Tuesday, August 17. Formal enforcement will begin on Monday, September 13th. The policy requires people 12 and older to show proof they have received at least one dose of a COVID-19 vaccine authorized for emergency use by the FDA or WHO for bars, fitness gyms, movie and stage theatres, museums and other indoor venues.
Get full program details >> NYC.gov/KeytoNYC
Indoor dining includes:

restaurants, catering halls, event spaces, hotel banquet rooms, bars, nightclubs, cafeterias, grocery stores with indoor dining, coffee shops and fast food or quick service with indoor dining

Indoor fitness includes:

gyms, fitness centers, fitness classes, pools, indoor studios and dance studios

Indoor entertainment includes:

movie theaters, music and concert venues, museums and galleries, aquariums and zoos, professional sports arenas, indoor stadiums, convention centers, exhibition halls, performing arts theaters, bowling alleys, arcades, pool and billiard halls, recreational game centers, adult entertainment and indoor play areas
What Businesses Need to Know:

Business Webinars: The NYC Department of Small Business Services (SBS) will be hosting a series of Key to NYC webinars for businesses, beginning Wednesday, August 18. See all available webinars here. 
Other SBS Resources Include:
Virtual Compliance Consultations
Financial Assistance
Commercial Lease Assistance
Free Face Coverings + a PPE Supplier Directory
Online Business Education Courses
Employee Support
For proof of vaccination, patrons may show:
For vaccinations that occured outside the U.S., patrons must have an official immunization record that includes:
First name and last name
Date of birth
Vaccine product name (only vaccines authorized by the WHO are acceptable)
Date(s) administered
Site where the vaccine was administered, or name of the person who administered i

Find a COVID-19 vaccine site: FREE vaccines are available to all New York residents 12+ and those who work or study in NYS but live elsewhere are also eligible. Vaccine Finder | Data Tracker
NYC is offering $100 incentive for those receiving their first vaccine dose at a New York City-run vaccine location. Book here
Full program details can be found at:  NYC.gov/KeytoNYC