Dessert Shops in the Flatiron District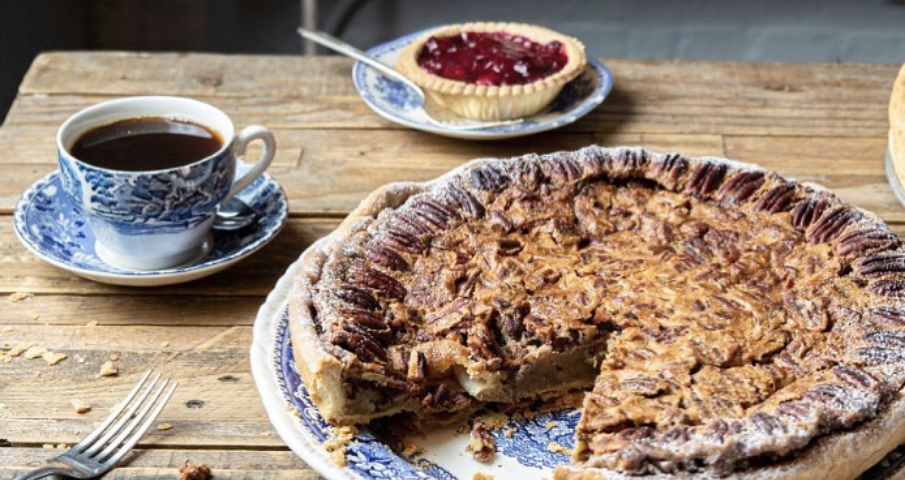 Treat yourself or a sweet-toothed loved one to unforgettable desserts around the neighborhood. Our guide covers everything from pastries to ice cream… enjoy!
Where to Grab a Treat:
Bambū, 38 East 23rd Street, Menu
Stop by Bambū and try their Vietnamese dessert drink options and delicious specialty Chè.
Borsalia, 1165 Broadway, Menu
Check out the new restaurant Borsalia's gelato, cannoli's, and pastries baked fresh daily.
Bourke Street Bakery, 15 East 28th Street, Menu
Stop by Bourke Street Bakery for savory and sweet pastries, freshly baked organic bread, muffins, cakes, and cookies.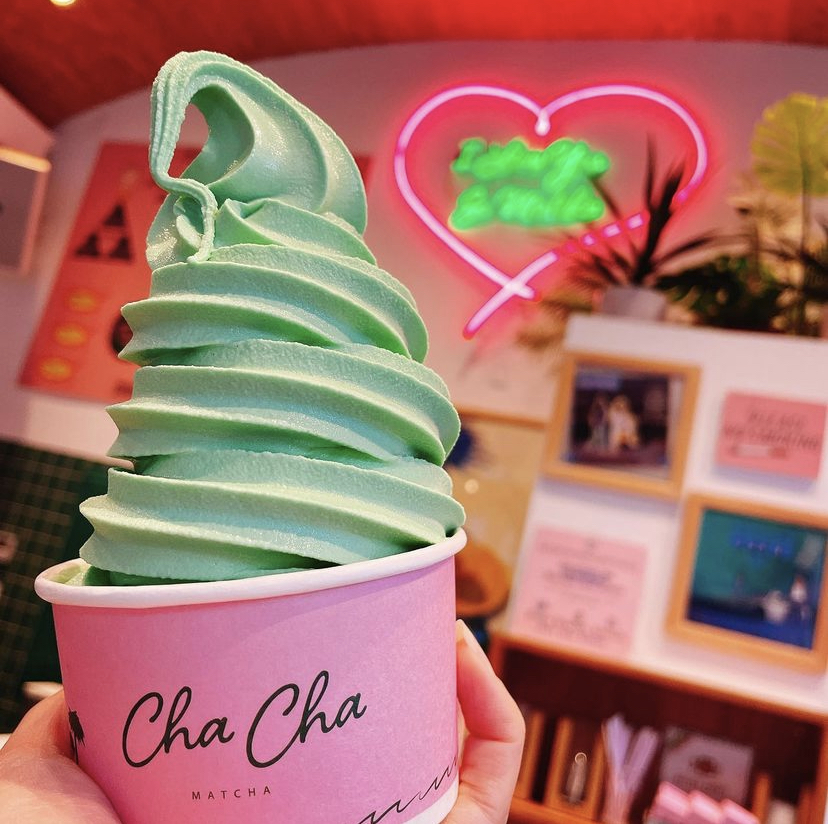 Cha Cha Matcha, 1158 Broadway, Menu
Try Cha Cha Matcha's lattes, sweet seasonal drinks, and soft serve ice cream.
Dippin' Dots and Doc Popcorn, One Madison Avenue (24 East 23rd Street), Menu
Enjoy the nostalgic treat and have your pick from over a dozen flavors of Dippin' Dots ice cream, and Doc Popcorn's sweet, savory, creamy, and crunchy varieties.
Dominique Ansel Workshop, 17 East 27th Street, Menu
Stop by Dominique Ansel Workshop for fresh-baked pastries and croissants like from famed Chef Dominque. The Huckleberry & Venilla Riz Au Lait Cube and Brown Sugar DKA are unforgettable.
Dough Doughnuts, 14 West 19th Street, Menu
Enjoy Dough Doughnuts' freshly baked doughnuts with flavors like Cheesecake, Blood Orange, and Irish Coffee Cream Filled. Plus, try their vegan options such as Vegan Plain Glaze and Vegan Hibiscus.
Eataly Flatiron + Eataly Plaza Kiosk, Flatiron North Plaza, Menu
The Italian marketplace is well known for their dessert selection including their pastry counter with typical and creatice Italian treats, cookies and cakes. Make a pit stop at Eataly's Kiosk in the Flatiron Plaza and enjoy artisanal gelato made in-house with over 10 flavors options.
Krispy Kreme, 36 East 23rd Street, Menu
Stop by Krispy Kreme for their classic glazed doughnuts and other popular flavors like Chocolate Iced Glazed, Reese's, and Glazed Raspberry Filled. You can pick up sweet coffee drinks like Original Glazed®, Oreo, Mocha, and Caramel.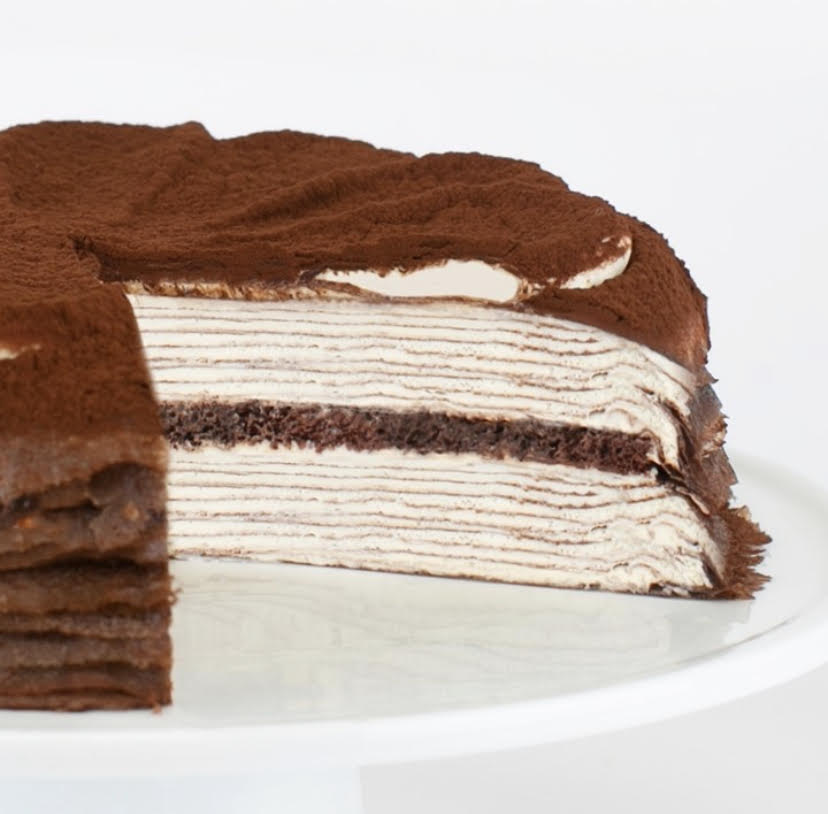 Lady M Confections, 1178 Broadway, Menu
Enjoy Lady M Confections 9″ crepe cakes with their featured flavors of Passion Fruit Mille, Strawberry Shortcake, and Purple Yam Mille.
Le Pain Quotidien , 931 Broadway, Menu
Stop by Le Pain Quotidien to try their baked goods and desserts like their Pain aux Raisins, Mixed Berry Tart, and Belgian Chocolate Brownie.
Leonelli Bakery, 7 East 27th Street, Menu
Visit Leonelli Bakery for their freshly baked Italian cookies, hand pies, bombolinis, cannolis, tiramisu, and other delectable desserts.
maman, 22 West 25th Street, Menu
Enjoy maman's pastry selection including their Nutella Beignet, Pistachio Choclate Croissant, loaf cakes, their famous Nutty Chocolate Chip cookies. and handmade Oreos.
Patisserie Chanson, 20 West 23rd Street, Menu
Patisserie Chanson is a modern European café that specializes in the art of dessert making. Try their seasonal fruit tart, seaonal macarons, a variety of eclair flavors including Strawberry Rose and Chocolate Infinity, an impressive selection of crossiants and their can't miss Kouign Amann pastry.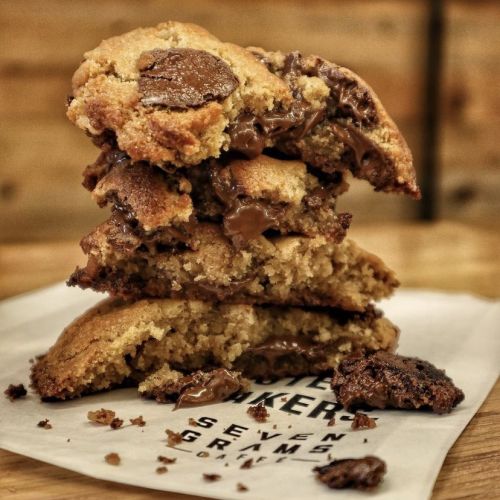 Seven Grams Caffe, 76 Madison Avenue, Menu
Stop by to taste the shop's crowd favorite gooey cookies, brownie bites, and banana bread.
Thyme Bar, 20 West 23rd Street, Menu
Thyme Bar is an underground speakeasy offering a cocktail and dessert experience like no other. Check out their signature cakes including the Truffle Pineaplle Passionfruit as you enjoy cocktails that looks like works of art.