Q2 2021 Flatiron Pedestrian Report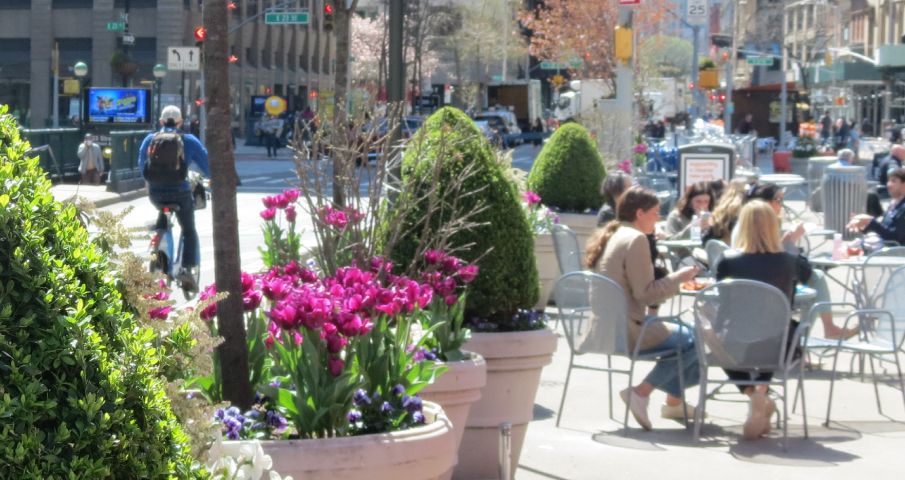 The Partnership collects pedestrian counts on the Flatiron Public Plazas via three cameras that anonymously tally the number of people passing through. The Q2 2021 Pedestrian Report summarizes counts from April 1 through June 30, 2021.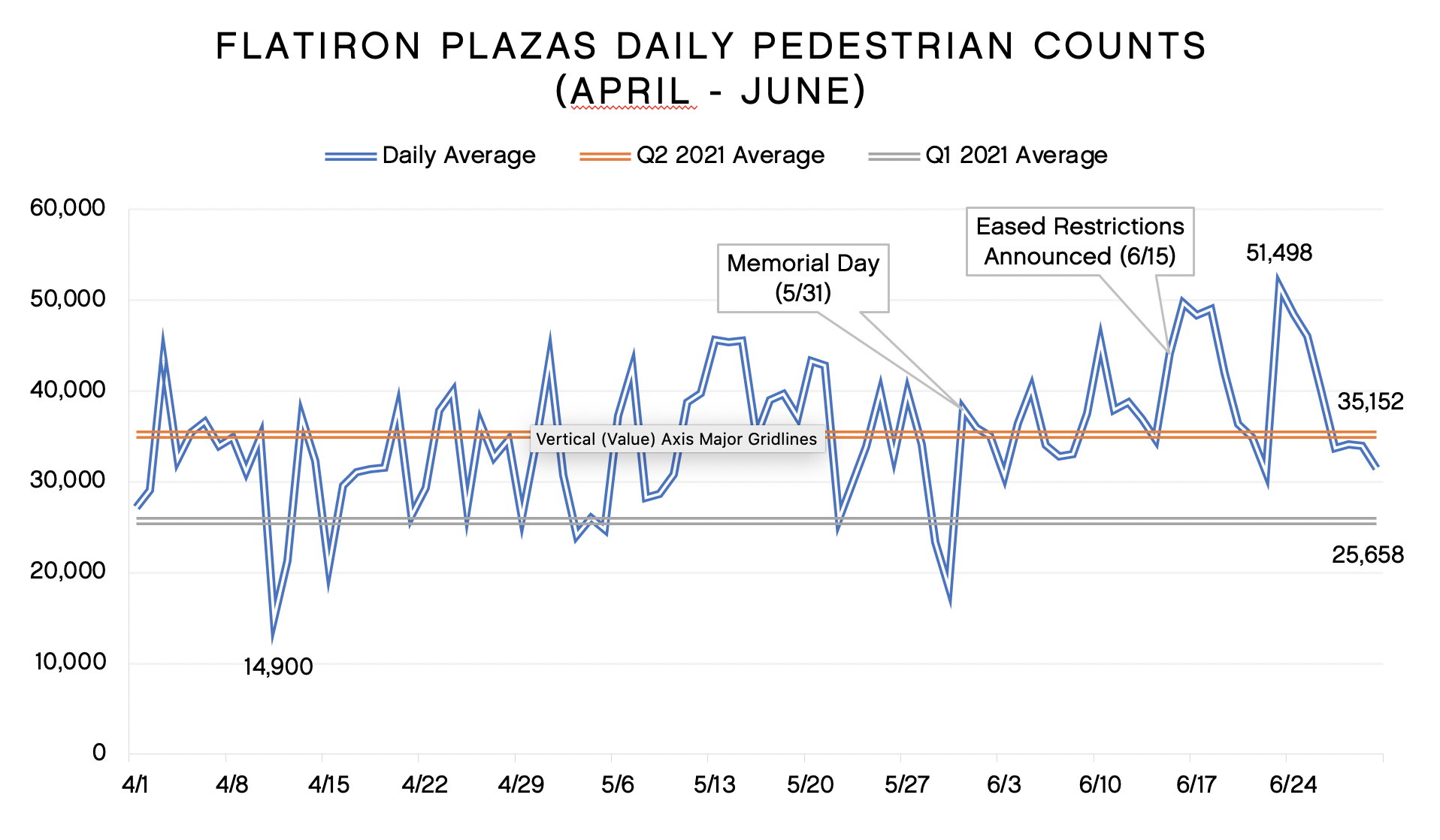 In Q2, daily foot traffic was 37% higher than last quarter, marking an additional 9,494 pedestrian movements in the heart of the district per day. The plazas are now operating at 63% of pre-pandemic pedestrian volumes.
Click here for the Q2 2021 Pedestrian Report.