Celebrating & Honoring Juneteeth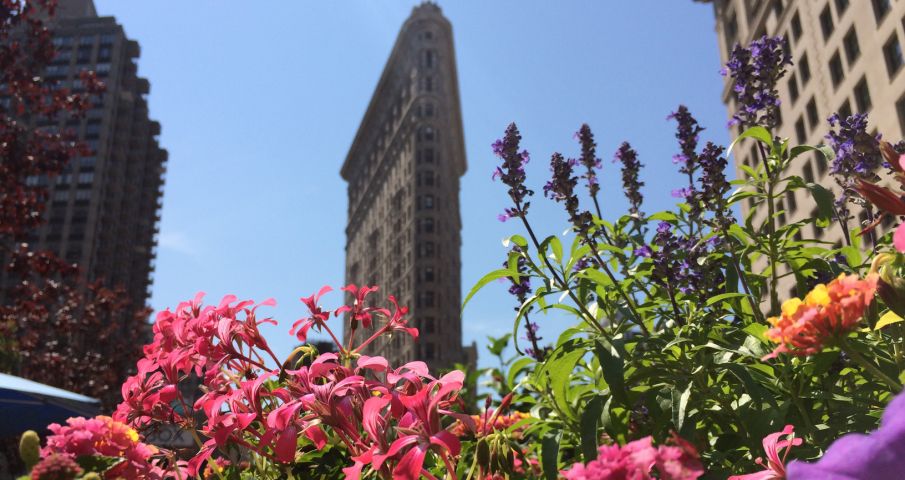 The Flatiron/23rd Street Partnership offices will be closed this Friday, June 18th in observance of Juneteenth. We've gathered various resources to celebrate, learn, and honor the emancipation of those who have been enslaved in the United States and to support Black-owned businesses in Flatiron, NoMad, and around NYC.
Business Resources and Support
Neighborhood Businesses
Click here for a list of Black-owned businesses to support in Flatiron & NoMad.
Black-owned Businesses in New York City
The NYC Dept. of Small Business Services (SBS) "Shop Your City" website has extensive lists of Black-owned businesses in New York City.  Scroll to the section titled "Online Lists Encouraging Small Business Support."
While supporting Black-Owned small businesses, take the "Shop Your City" Challenge and share a photo to participate in the Shop Your City campaign for the chance to win a gift card. Enter here.
The State of Black New York
You can't improve what you can't measure. The New York Urban League's (NYUL) 'State of Black New York' report acknowledges the inequities suffered by the Black community in New York City and collects data to measure both the depth of the issues as well as progress. Download the SOBNY report.
Employers: Support Career Initiatives through NYUL
Get involved in Young Leadership Development with opportunities including engaging the Young Professionals Network, participating in the Young Professionals Fellows Program, facilitating Employment and Career Services, and becoming a partner in STEAM fluency through the Summer Academy.
Art, Culture, and Celebrations
FuncSoul presents "Juneteenth: The Black Independence Day Celebration"
Celebrate Juneteenth and support the Black Trans community with a FuncSoul virtual event this Thursday, June 17 at 7:30 pm. This virtual event is a one-hour virtual dance party honoring Black liberation. The curated playlist merges Afrobeats, Black dance classics, and selections by Black LGBTIA+ artists. Info & Registration
ONYX by Adrienne Raquel at Fotografiska
Onyx is anew photography series created by NYC-based photographer and art director Adrienne Raquel. This photographic exploration of the famed Club Onyx in Houston pushes past the polish of Raquel's commercial work by capturing exotic dancers in a candid and intimate environment. More info and tickets
Attend Fotografiska's "AFTER DARK: An Evening Show of Artistry, Performance and Self-Expression," that features pole dancing with eight incredible performers hosted by MC Roz the Diva in recognition of ONYX on Thursday, June 17 at 8:30 pm. Event info here.
Skin Contact by Naima Green, supported by Fotografiska
Enjoy Skin Contact by Naima Green, supported in part by Fotografiska. This online project includes visual imagery, interviews, playlists, and text. Experience Skin Contact here.
Looking to Hear, Sidney Mishkin Gallery (online exhibition)
Featuring artworks in media as broad as photography, tapestry, painting, and lithography, and including works dating back to 1927 – nearly 100 years ago – this exhibition draws attention to pieces that elaborate on the relationship between seeing a work of art and hearing one. The exhibition was curated by Baruch's 2020 Contemporary Issues in Curating Class. Experience 'Looking to Hear'.
Poster House
Poster House is offering free admission in celebration of Juneteenth on Saturday, June 19 from 10 am – 6 pm. Details here.
Essays & Reading
A Life Altering Year
Jonnel Doris, Commissioner of the NYC Department of Small Business Services (SBS), speaks to the shifts in the lives of Black people in America in 2020 that were brought on by a global pandemic, the racial wealth gap, and the continued experience of senseless deaths of unarmed Black people. Read "A Life Altering Year".
State of Black New York Leadership Essays
Curated by the New York Urban League, read 10 essays from leaders in New York and across the country as they grapple with challenges faced by Black Americans, share valuable perspectives, and look to meaningful action to create much-needed change: SOBNY Leadership Essays
Re-Discover Black History in Flatiron & NoMad