New Neighbor: Harry Potter New York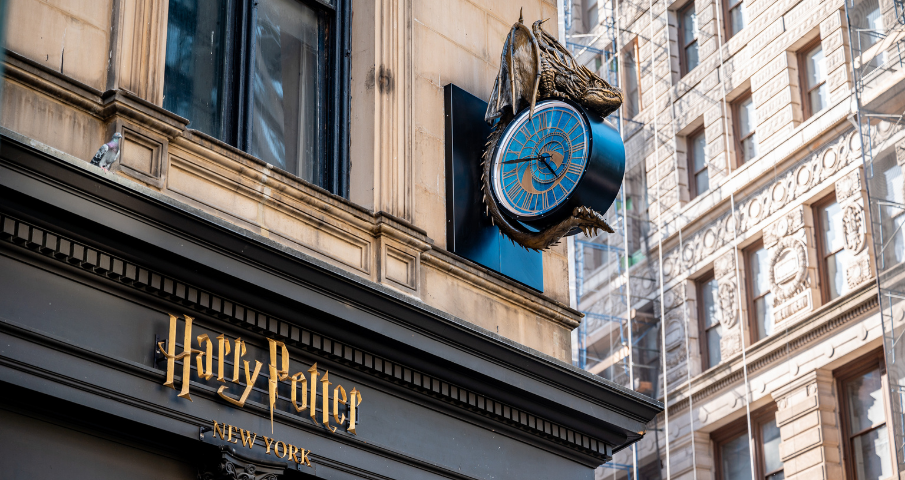 We are thrilled to welcome Harry Potter New York, the world's first official Harry Potter flagship store located at 935 Broadway between 22nd Street and 21st Street. The store is a multi-floored themed shopping experience with the most extensive collection of Harry Potter and Fantastic Beasts products.
"We're so excited to be opening in the Flatiron district, it's the perfect vibrant, bustling neighborhood for retail and entertainment. We couldn't help but be drawn to the architecture that looks so reminiscent of the Wizarding World," said Karl Durrant, VP and General Manager, Warner Bros. Retail.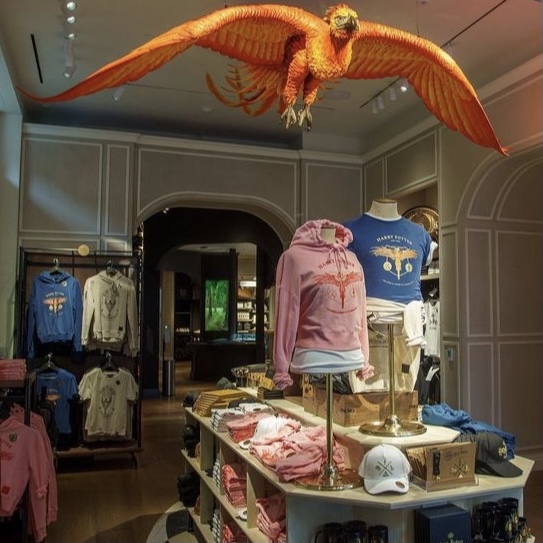 The shop has 15 different themed areas including: the Houses of MinaLima showcasing a gallery of art from the Wizarding World, the Dirigible Plum Tree, and the Honeydukes area filled with chocolate frogs and treats! Customers can browse over 50 wands inspired by characters along with wands exclusive to the store and original movie props from Harry Potter (the Golden Snitch and Tom Riddle's Diary are just some of the showcased props). The store also has a wide range of brand collaborations with Spirit Jerseys, Loungefly handbags, and Pottery Barn to offer makeup, water bottles, and enamel pin sets. Guests can visit the Personalization Area to engrave and embroider wands, journals, and apparel.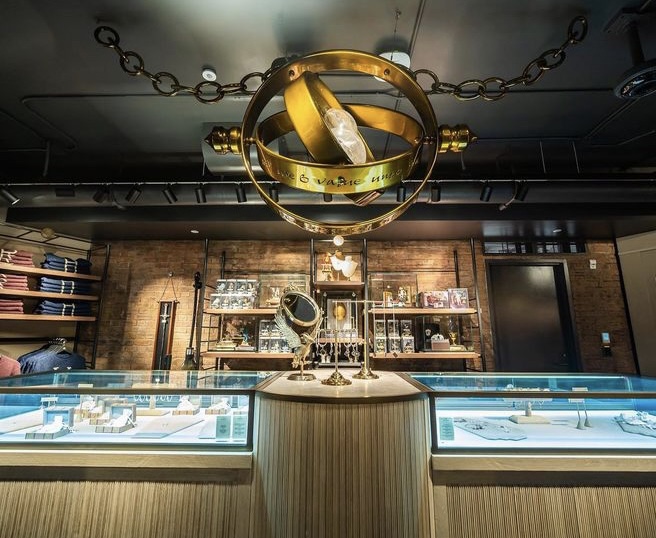 As part of the shopping experience, the store incorporates digital technologies like the Harry Potter Fan Club app and QR codes to unlock exclusive behind-the-scenes facts and videos. The store also features two immersive multiplayer virtual reality experiences for fans to enter the Chaos at Hogwarts or Wizards Take Flight. Along with these experiences, fans can take a pose with the Griffin in front of Dumbledore's office or the Ministry of Magic phonebooth.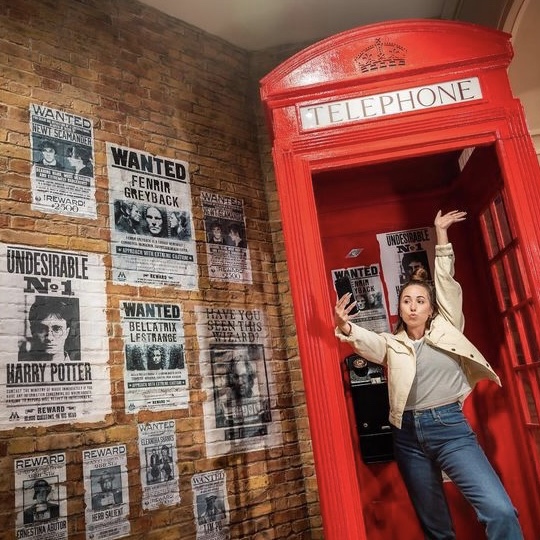 After being immersed in the virtual reality, fans can visit New York's only Butterbeer Bar and get Butterbeer Ice Cream and a cup of draft Butterbeer. Plus, Harry Potter inspired cupcakes and cookies. Butterbeer to-go bottles and packs are available as well including a brand-new exclusive MACUSA label designed by MinaLuma.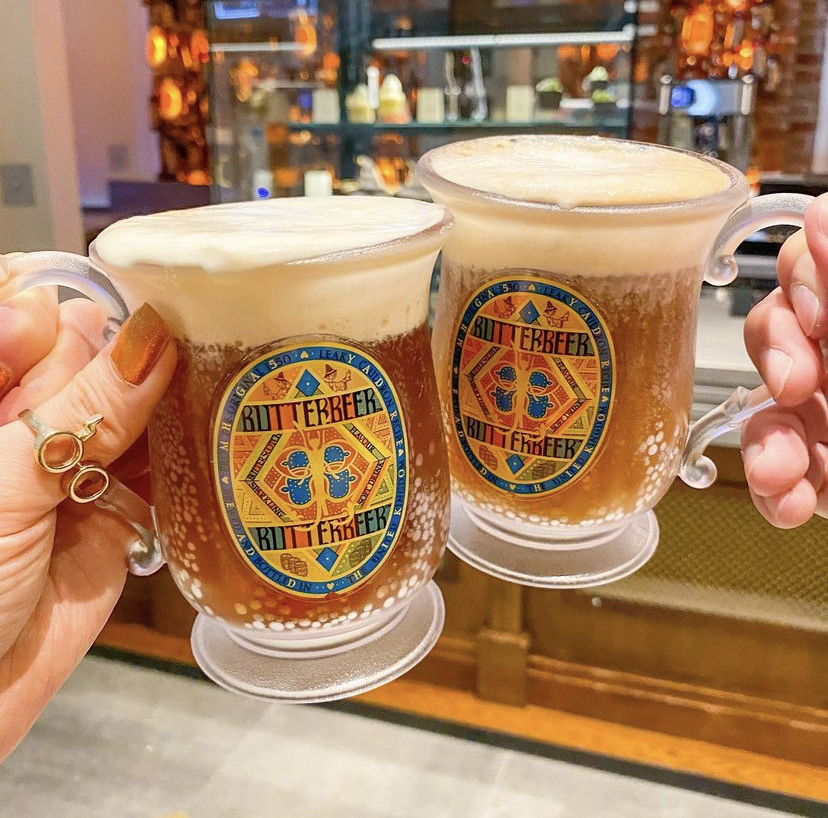 Harry Potter New York opens June 3rd. Hours of operation are 10 am to 9 pm, Monday thorugh Saturday and 11 am to 7 pm on Sundays. Tickets are not required to visit the store. When you arrive, there will be a QR code to join a virtual queue. You will be notified when to return to the store and it's your turn to enter.
Harry Potter New York, 935 Broadway (Between 22nd Street and 21st Street), @harrypotterny