New Neighbor: Foreigner Coffee by East of Normal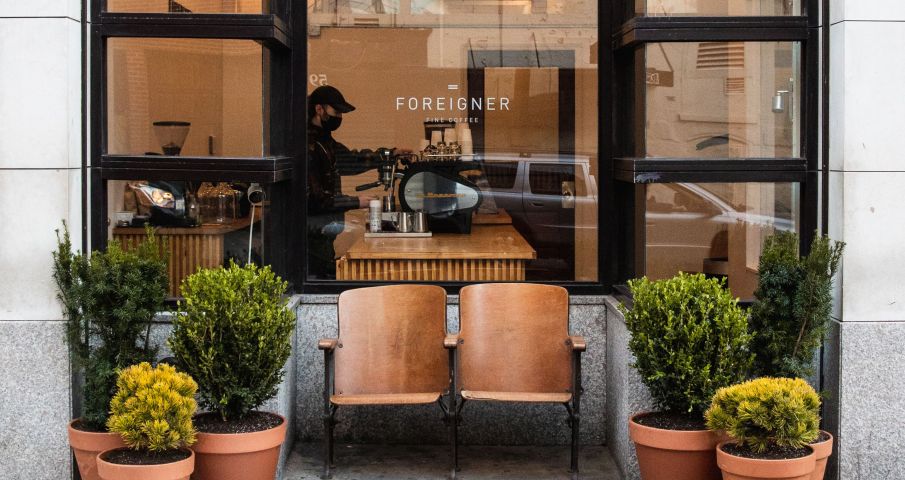 A warm welcome to Foreigner, a specialty coffee and tea bar located at 64 West 21st Street! The coffee shop comes to us from East of Normal, a speakeasy advertising agency residing behind the café. The team's passion for community-building inspired the "coffee in the front, photo studio in the back" concept.
"We believe in community. Flatiron has always been the cross-section where all of New York meets without feeling crowded (locals and tourists alike). It is a place where historical architecture inspires us to keep looking up. Something about Flatiron happens to catch New Yorkers in their best mood, or maybe it puts them in it. Either way, it's a community we looked forward to being a part of, and are happy to serve," said Co-Owners, Sebastian & Nico Ramirez.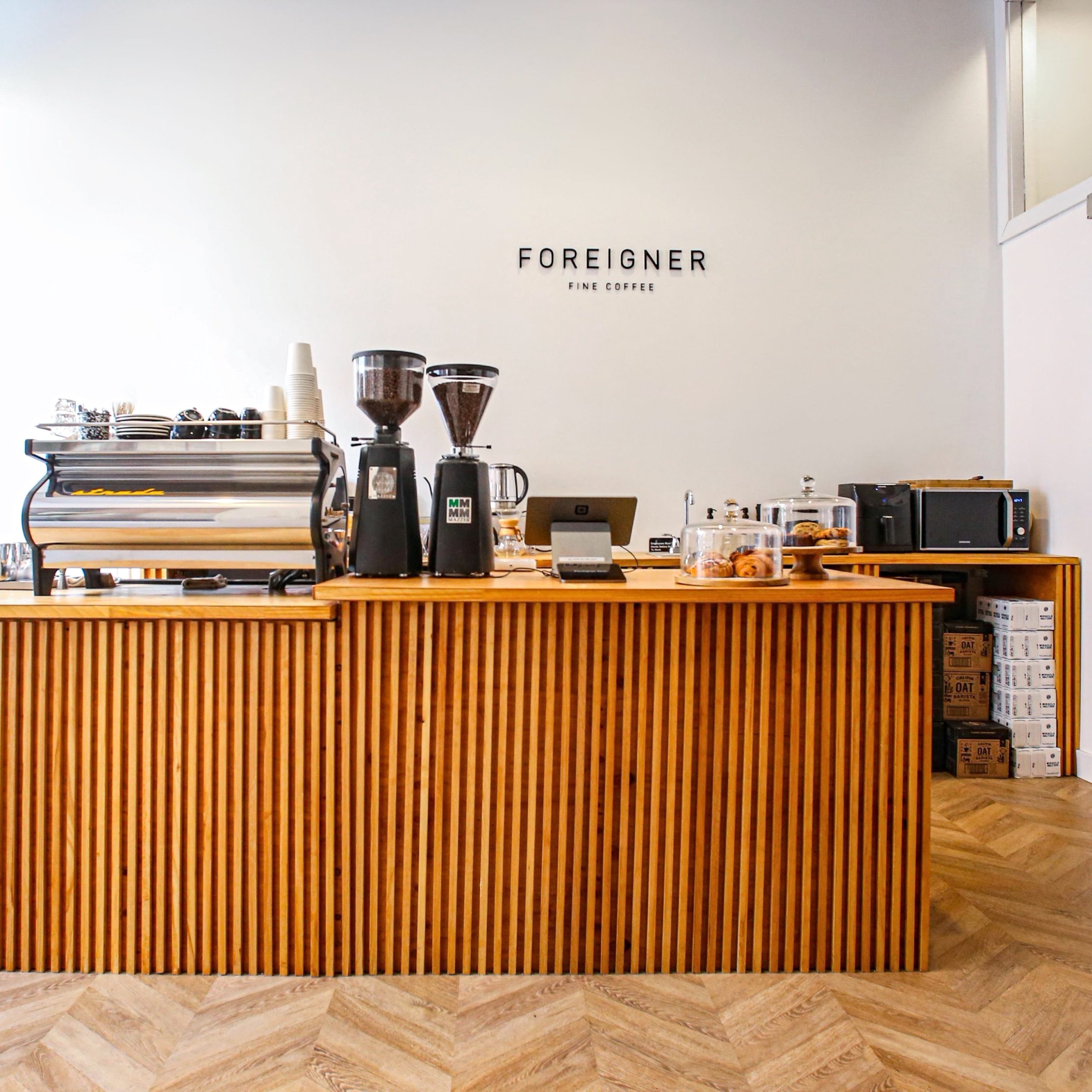 The shop's name is a nod to the sentiment that a large portion of New York City is composed of foreigners and, at some point, we are all foreigners. At Foreigner, guests can enjoy coffees from around the world including Colombia, Kenya, Brazil, Ethiopia, and other unique places, as well as authentic Parisian-style pastries. Coffee-wise, you can grab everything from a cappuccino to an espresso spritz, and in terms of the tea selection, Jasmine, Earl Grey, and Matcha are just some of the offerings. Other beverages like fresh Orange Juice and Lemonade are available.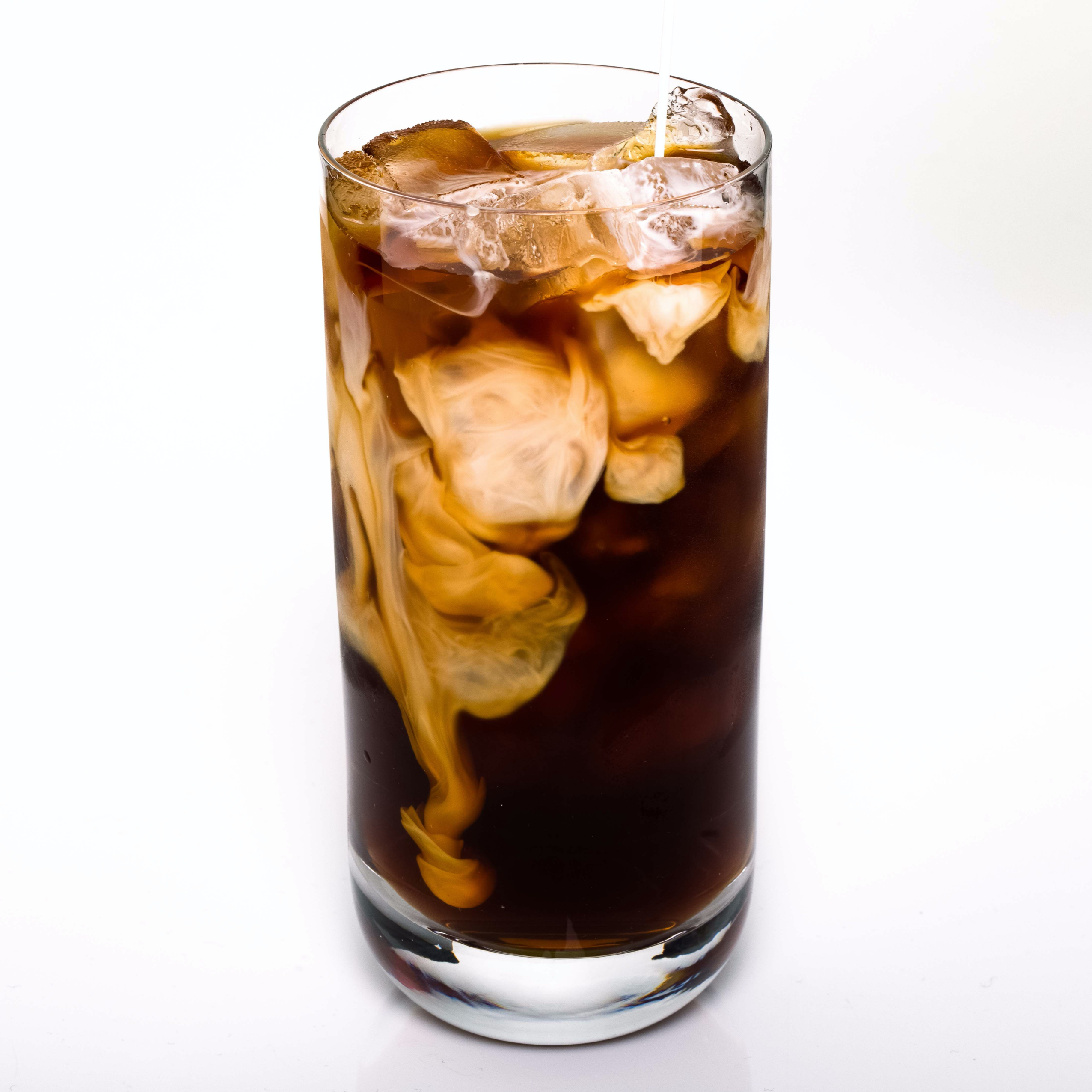 The café menu also features some quick bites like the French-American AB&J made with organic almond butter, fresh strawberry preserves, unfiltered Uruguayan honey, and cinnamon on a puffed French brioche, and the Cambria, a cheese infused yuca dough stuffed with guava spread. Pastries include a variety of croissants, a chocolate cookie, and a brownie.
In collaboration with the Flatiron/23rd Street Partnership and Brooklyn-based design firm FANTÁSTICA, "Fast Casual" curbside seating was installed outside Foreigner. The additional outdoor seating serves as a place for people to meet, eat, and relax.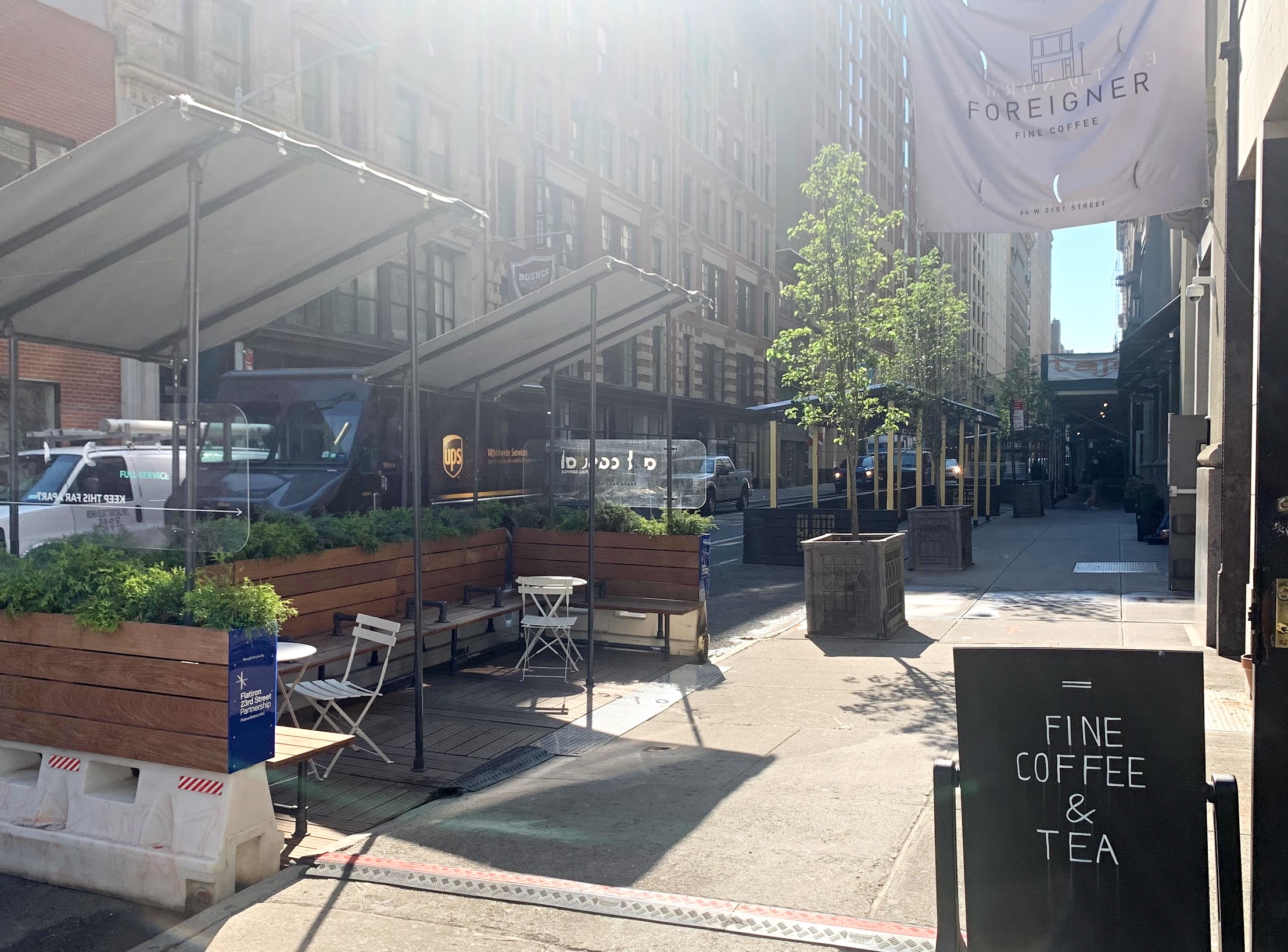 Tucked behind the café lies the photo studio of the creative agency East of Normal whose small, but mighty team services world-class clients. The team produces videos, photos, campaigns, and branding for brands that want to make an impact. Furthermore, the agency prides itself on never playing it safe… doing things "East" of average. They're an independent company happily camped outside the norm.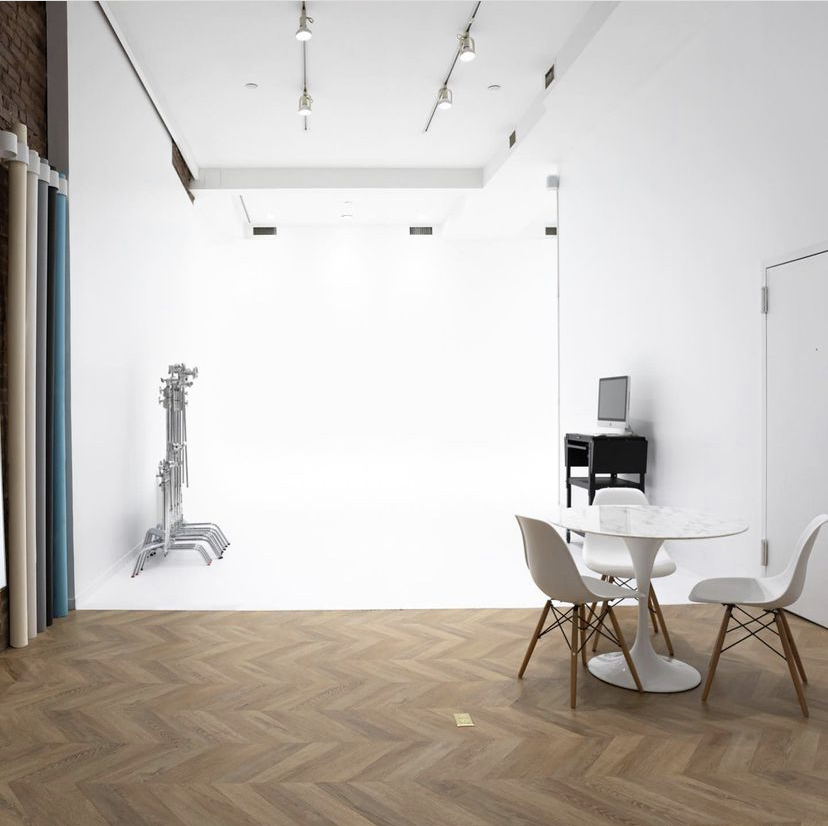 When asked what inspired the business idea of a photo studio with a public coffee shop, Sebastian and Nico shared, "Our sense of community runs deep, and meeting new people brings fresh energy. People connect when they break bread and the simplest form of breaking bread is sharing a coffee or tea with someone. Having that present, and literally be our front door, keeps our energy fresh and rooted in the unpredictability of creativity that a corporate environment can dampen. Foreigner is us saying we want to be part of the community that surrounds us, not just exist inside it independently."
Foreigner is open daily from 8 am to 3 pm.
Foreigner, 64 West 21st Street (Between Sixth Avenue and Fifth Avenue), @foreigner.nyc
Photo Credit: Foreigner & East of Normal