Summer Bucket List: Things to do in Flatiron & NoMad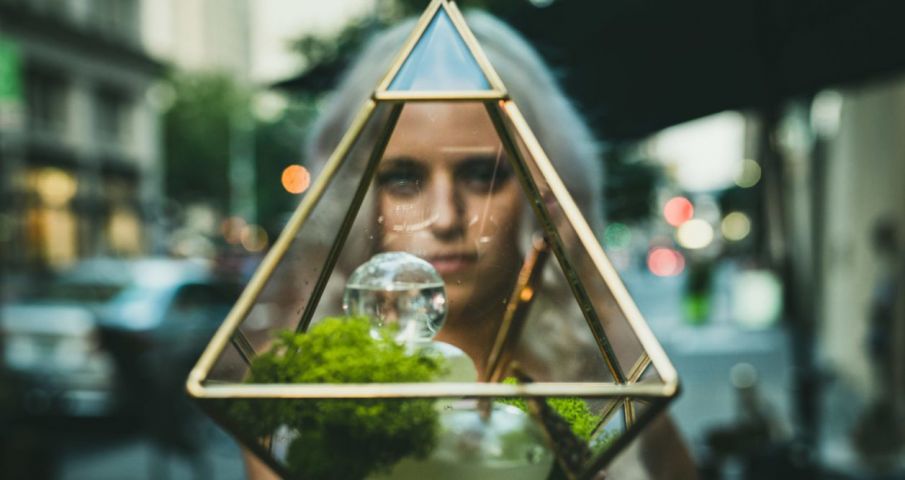 As warm weather sets in and the city further reopens, explore "must-do" activities in Flatiron and NoMad. Add experiences around the neighborhood to your NYC summer bucket list including museums, interactive dining, a little friendly competition, live music, and craft workshops.
Entertaining and Interactive Experiences
Arlo NoMad Hotel's Rooftop Fitness, 11 East 31st Street
Participate in Arlo's Well+Fit rooftop fitness series and enjoy a morning workout class on the roof of the hotel! Reserve a spot with Flatiron-based LL Studio for rooftop yoga via Mind+Body here. Other studio partners.
Chelsea Flea Market, 29 West 25th Street, btwn Fifth & Sixth Avenue
A treasure trove of one-of-a-kind finds, shop the Chelsea Flea Market every Saturday and Sunday, from 8 am to 5 pm, rain or shine! Browse art, jewelry, antiques, and unique vintage goods.
The FRIENDS™ Experience, 130 East 23rd Street, Get Tickets Here
Visit the two-floor immersive space and explore the world of everyone's favorite show, FRIENDS™. After you check out all 18 rooms, stop by the Central Perk cafe for themed treats and coffee and grab a souvenir at their store. Plan a one-of-a-kind staycation – you and a friend can sleepover and have the whole place to yourselves for a night.
Gramercy Theatre, 127 East 23rd Street, (212) 614-6932, Concert Line-up
Concerts are something we've all missed and longed for the past year. Check out upcoming music performances for this summer at Gramercy Theatre.
Il Fiorista, 17 West 26th Street, (646) 490-8240, Florist Classes
The flower and herb-focused restaurant doubles as a floral education center as well. Workshops are regularly offered at the space. Past classes included designing arrangements and learning how to make floral cocktails. Upcoming floral workshops can be found here.
Madison Square Park, 11 Madison Avenue 
Beautifully maintained by the Madison Square Park Conservancy, take a stroll around the park, grab a burger at the original Shake Shack, and view the park's current art exhibit Ghost Forest by Maya Lin.
Premier Indoor Golf, 1 East 28th Street 3rd floor, (646) 657-0174, Make a Reservation
Whether you're a pro, a newbie, or looking for a fun experience, play, practice, and improve your game with Premier Indoor Golf. As you practice and play, you'll have access to comprehensive data metrics for every shot and your choice of courses from around the world.
Society Billiards + Bar, 10 East 21st Street, (212) 420-1000, Make a Reservation
Spend an evening playing a round of pool at this underground pool hall any day of the week. Grab cocktails and bites while you're at.
SPiN Ping Pong Lounge New York, 48 East 23rd Street, (212) 982-8802, Book a Table
Challenge a date, loved one, or small group of friends to a ping pong competition. Reserve one of SPiN's 19 tables, enjoy a couple of games, and try their food and drink menu.
Thyme Bar, 20 West 23rd Street, (646) 828 8707, Get Tickets Here
Treat yourself to the ultimate cocktail dining experience… picture cocktails and dishes that are so exquisite you can't help but reach for your phone each course to grab a picture. Tickets to reserve a table are recommended.
Explore Museums & Galleries
The Center for Book Arts, 28 West 27th Street, (212) 481-0295, Admission is Free
Showcasing the art of books, check out CFBA's current exibitions:  Interspecies Futures curated by Oscar Salguero, Veiled Taxonomies by Betsy Stirratt, and Lights, Tunnels, Passages, & Shadows by Maureen Catbagan. Check out the Center for Book Arts' Education Program's weekly classes and workshops.
Fotografiska, 281 Park Ave South, (212) 433-3686, Get Tickets Here
Explore the world-renowned photography museum! Walk around their gift shop and view current exhibitions: ONXY by Andrienne Raquel, Your Gaze Belongs to Me by Pixy Liao, and more! Check out upcoming events and programmings like Midweek Mindfulness and film screening of Hassan Hajjaj's A Day In The Life of Karima: A Henna Girl.
Museum of Sex, 233 Fifth Avenue, (212) 689-6337, Get Tickets Here
Discover the evolution of sexuality at this museum and check out their lobby gift shop. View current exhibitions: Cam Life, Cabinet of Curiosities: Selections from Secret Collections, and BAD: Betty A. Dodson & the Liberation of Masturbation, A Tribute. 

Pen and Brush, 29 East 22nd Street, (212) 475-3669, Admission is Free
The 125-year-old not-for-profit showcases the work of female artists and writers with the ultimate goal of effecting change within the marketplace. The gallery is open Tuesday through Friday, 11 am to 5 pm. Evening Hours and Saturdays are available by appointment – contact elizabirdie@penandbrush.org.
Poster House, 119 West 23rd Street, (917) 722-2439, Get Tickets Here
Celebrating the art of the poster, stop by to see current exhibitions: Vera List & The Posters Of Lincoln Center, Julius Klinger: Posters for a Modern Age, and Freak Power. Browse their gift shop and enjoy their in-house coffee shop!

Header & Slider Image Credit: The Thyme Bar, Dining & Cocktail Experience via Worth Magazine