New Neighbor: Krispy Kreme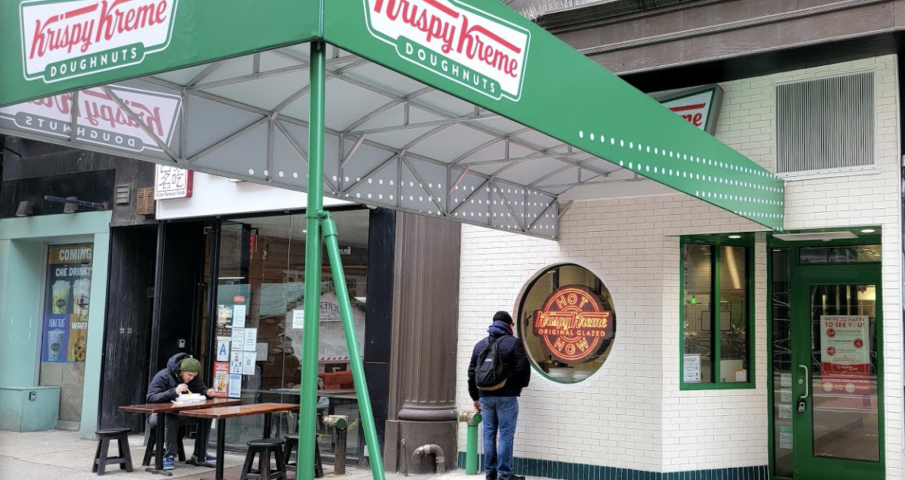 We are excited to welcome Krispy Kreme, the world-famous donut shop to the neighborhood at 36 East 23rd Street. The Flatiron location features Krispy Kreme's beloved 'Hot Now' light signaling to fans that fresh, hot doughnuts are ready for the taking. The shop offers a full doughnut menu, hot and cold beverages, and Krispy Kreme's iconic Original Glazed® Doughnuts.
"As we head into 2021, our goal is to continue to deliver the freshest doughnut experience to New Yorkers," said Christine Kobrynich, Director of Operations, New York, at Krispy Kreme. "We're thrilled to welcome a brand-new shop to Flatiron, a neighborhood that holds a special place in the hearts of both locals and tourists alike. I can't wait to meet our new neighbors as we open this shop on East 23rd Street."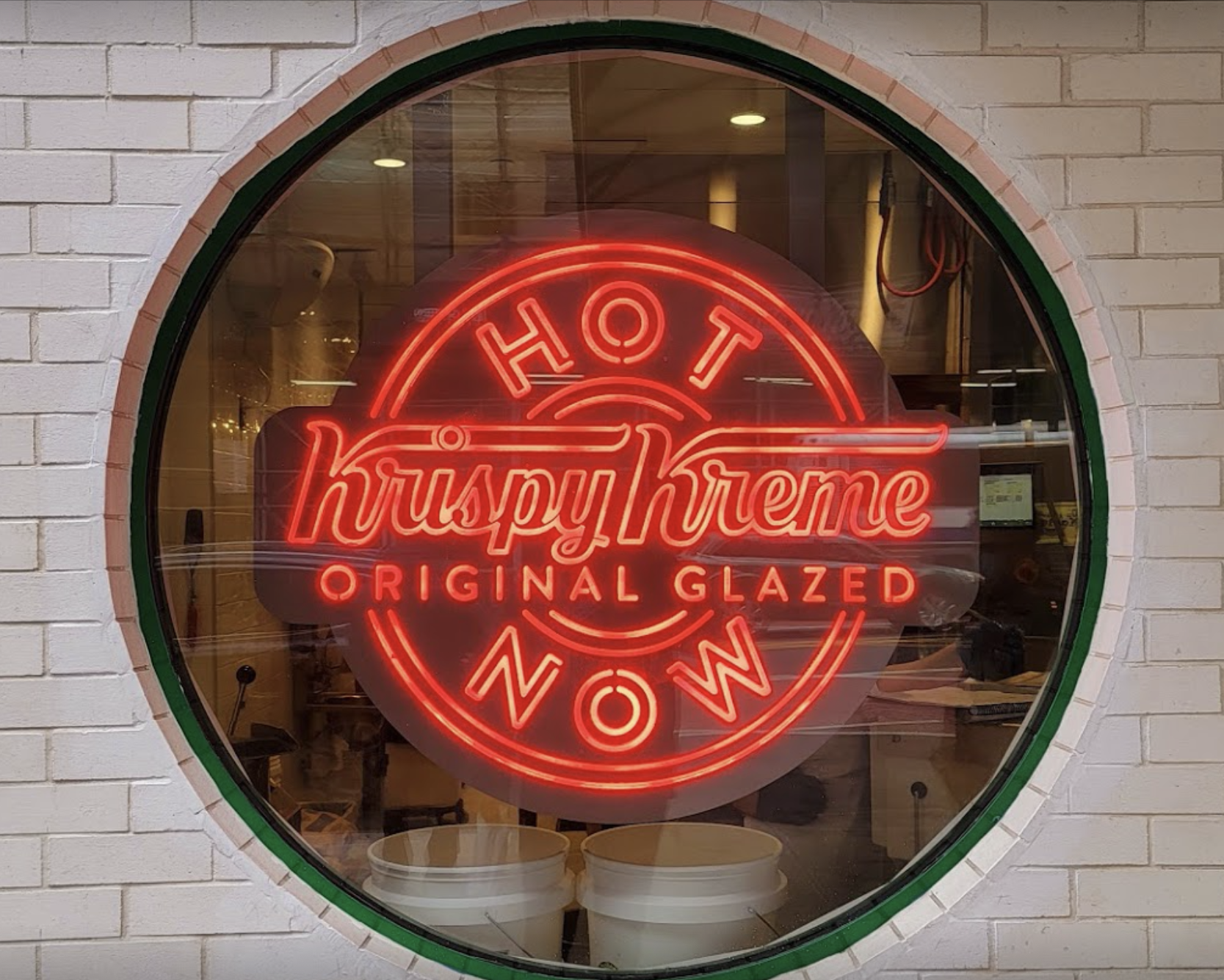 The beverage menu consists of a variety of hot, iced, and frozen gourmet coffees, lattes, and chillers. Original Glazed®, Oreo, Mocha, and Caramel are just some of the drink flavors available. The doughnut menu includes a wide selection including classic flavors like Chocolate Iced Glazed, Reeses, and Glazed Rasberry Filled plus rotating seasonal flavors. Past flavors include Lemon Bar, Salted Double Caramel Crunch, and themed doughnut packs for nearly every holiday. Furthermore, the Krispy Kreme Flatiron shop has proudly created 24 new jobs with team members and managers.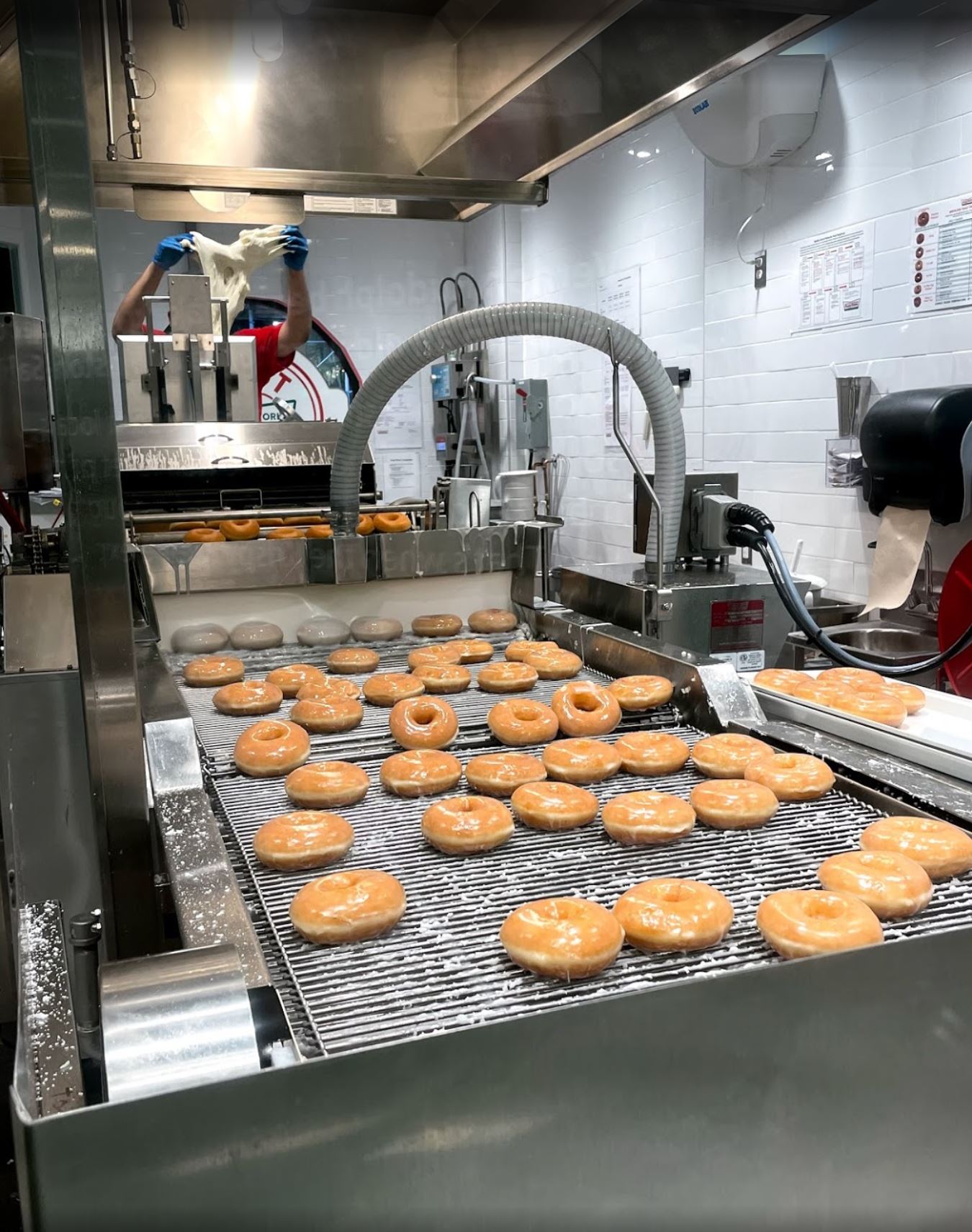 Krispy Kreme Flatiron is open daily from 7 am to 10 pm. Pick-up and delivery are available.
Krispy Kreme, 36 East 23rd Street between Park and Fifth Avenue, (800) 457-4779, @krispykreme