Mother's Day Guide: Offers at Flatiron Shops & Restaurants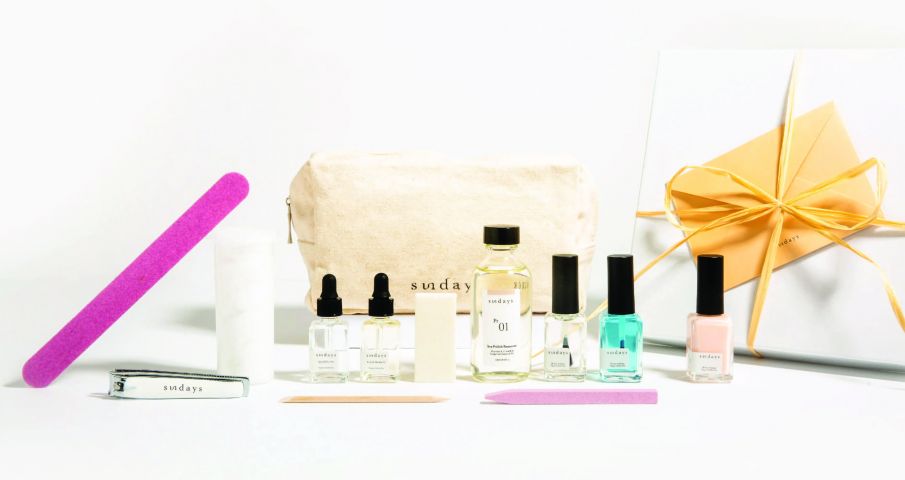 With Mother's Day around the corner, make the most of Mom's special day by shopping for gifts and enjoying a special meal in the neighborhood. We've put together a list of local options to treat mom, moms-to-be, grandmothers, and other special figures in your life.
Celebratory Meals & Treats
Bourke Street Bakery, 15 East 28th Street
Pick up some freshly-baked treats from the popular Australian bakery including a Mother's Day Lemon & Polenta cake decorated with edible flowers. Pre-order here. This special cake can be also be shipped nationwide on Goldbelly. All first-time Goldbelly customers can use promo code luvmama15 for $15 off $50+ orders until May 9th. A selection of muffins, breads, croissants, cookies, and cakes are also available.

Eataly, 200 5th Avenue, (212) 229-2560
Shop Mother's Day gifts from flower bouquets, truffles, gift baskets, and anything else that would make an Italian cuisine fan swoon.
ilili, 236 Fifth Avenue, 212-683-2929
Enjoy a celebratory meal at ilili. The Lebanese restaurant is offering a special four-course Mother's Day Brunch & Dinner. Make a reservation.
Leonelli Bakery & Leonelli Taberna Restaurant,  7 East 27th Street, (212) 993-1568
Celebrate the holiday with Leonelli, Enjoy baked goodies at the bakery and their new spring menu at the restaurant for Mother's Day. Book brunch for Sunday here.
Maman,  22 West 25th Street, (646) 476-7660
Shop Mother's Day gifts with maman x Darcy Miller: celebrate maman gift box and Maman gift boxes
Obicà Mozzarella Bar, 928 Broadway, (212) 777-2754
Treat your mom with Italian specialties for brunch, lunch, and dinner. Top it off with Mother's Day Strawberry Tiramisù and their exclusive MammaMia cocktail. Book here.
Seven Grams Caffe, 76 Madison Avenue, (212) 779-0777
Send mom a cookie gift box! Your choice of classic chocolate chip cookies. plush gluten-free and vegan cookie options. Coffee add-ons for a deluxe gift box are also available.
Patisserie Chanson,  20 West 23rd Street, (929) 423-8880
Gift mom an assortment of gourmet fresh-baked pastries, danishes, and breads from this impressive French café. 
Sarabeth's, 381 Park Avenue South,  (212) 335-0093 
Bring your mom to Sarabeth's for a special Mother's Day brunch menu with dishes like Apple-Cinnamon French Toast and a Smoked Salmon Tower.
Yakiniku Futago, 37 West 17th Street,  (212) 620-0225
Treat your mom to Yakiniku Futago's for a special Mother's Day menu with a complimentary sparkling wine for toast to all who order this pre-fixe menu.
Special Gifts
Bath & Body Works, 304 Park Ave S, (212) 260-9293
Give mom a beautiful new fragrance, candle, soap, or bath product. Surprise her with a new suite of spring and summer-inspired scented products. Special offers are available.
Fotograsfiska, 304 Park Ave S, (212) 260-9293
Enjoying walking around the world-renown photography museum with mom! Fotografiska is offering a variety of Mother's Day events and offers including a special gift with purchase at the shop and a 15% off offer for neighboring restaurant Novita. Current Exhibits on view: ONYX, Adrienne Raquel; Your Gaze Belongs to Me, Pixy Liao; VOGUE, The Arab Issue, Hassan Hajjaj.
The Home Depot, 40 W 23rd St, (212) 929-9571
Browsing Home Depot's Garden Club can help with gift ideas for home gardening accessories and tools. They also offer various fresh flower arrangements with free delivery.
Il Fiorista, 17 West 26th Street, 646-490-8240
Enjoy brunch at this flower-inspired restaurant with greenhouse, outdoor patio, and indoor seating available. The restaurant's boutique offers a suite of unique gifts such as honeys, botanical spices and sugars, candles, floral arrangements, and floral subscriptions.
MoMath – The National Museum of Mathematics, 11 East 26th Street, (212) 542-0566
The mathematics museum's shop carries an array of products that make for great gifts such as jewelry, art sculptures, and puzzles.
Of Mercer, 210 5th Ave Suite 602, (212) 979-2229
For the woman who does it all, shop Of Mercer's collection of dresses, blazers, and accessories. Of Mercer's clothing is made in New York City.

Project Gaia, 57 West 21st Street, (917) 639-3958
Check out Project Gaia's curated selection of assorted accessories and beauty products at Mother Day Edit
Rituals, 172 5th Ave, (646) 918-7383
Shop for bath and body gift sets for your loved ones. Select products 20% off.
Rizzoli Bookstore, 1133 Broadway, (212) 759-2424
Browse through the staff picks and new arrivals for your mom's next favorite book.
Standard Dose, 1145 Broadway, (212) 547-9453
Browse their Mother's Day shopping guide to help you gift mom wellness products she can treat herself with such as bath salts, floral teas, and candles. Think mom knows best? Grab up a digital gift card.

Silver Mirror Facial Bar, 20 W 22nd St, (212) 702-8742
Treat your mom this year with relaxing facials and Silver Mirror's membership.
sundays, 51 East 25th Street, (646) 998-5711
Shop sundays online shop for nail polish sets, nail care kits, and special Mother's Day gift sets. Take advantage of 25% off sitewide including Mother Day Gift Sets. Use code: lovemom25. The NoMad location is offering 20% off studio gift cards as well (Use code: lovemom20) and 25% products in-store.
Flowers & Cards
Blooming Affairs, 925 Broadway, (212) 262-0004
Shop Mother's Day blooms and arrangements for your mom.
Flower You, 122 East 25th Street, (212) 477-1037
Flower shop specializing in every day & special-occasion customized arrangements & bouquets.
Paper Source, 655 Sixth Avenue
Browse Mother's Day greeting cards for a thoughtful gesture.
Header Photo Credit: sundays nail salon
Thumbnail Photo Credit: Seven Grams Caffe