New Neighbor: Dippin' Dots and Doc Popcorn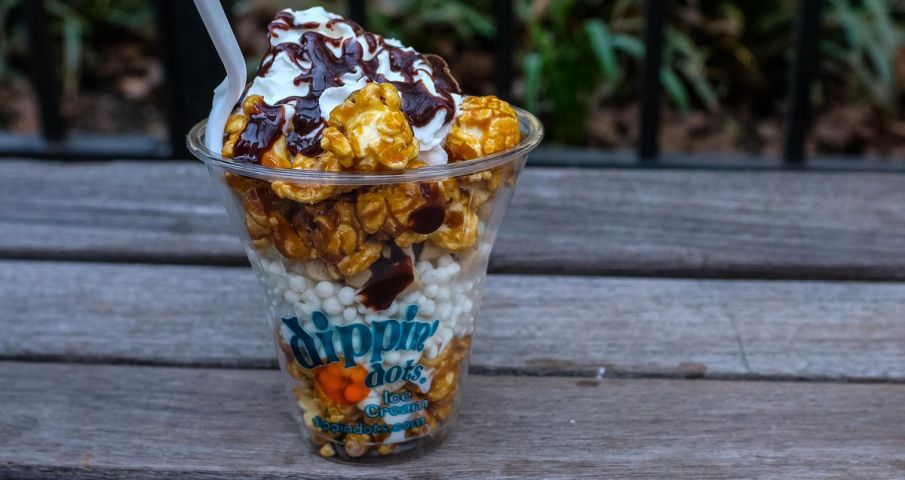 The Flatiron Partnership is thrilled to welcome Dippin' Dots and Doc Popcorn's flagship store to the neighborhood at One Madison Avenue (24 East 23rd Street), the brand's first-ever NYC location. Dippin' Dots and Doc Popcorn serve everyone's favorite nostalgic treats with sweet, savory, creamy, and crunchy varieties.
"This store is as much about the experience as it is about the product. Many great food businesses have been born here on Madison Square Park, and I'm so excited to join the neighborhood with the flagship Dippin' Dots and Doc Popcorn stand-alone store. Flatiron is a convenient central location with tons of activities that merge locals, tourists, and commuters every day. I was able to negotiate an amazing space on the southwest corner of the park under one of the most sought-out condos in NYC. I myself couldn't imagine a better way to end a night than to grab some dots and popcorn and walk through Madison Square Park with friends," says Neil Hershman, owner of the Dippin' Dots & Doc Popcorn store.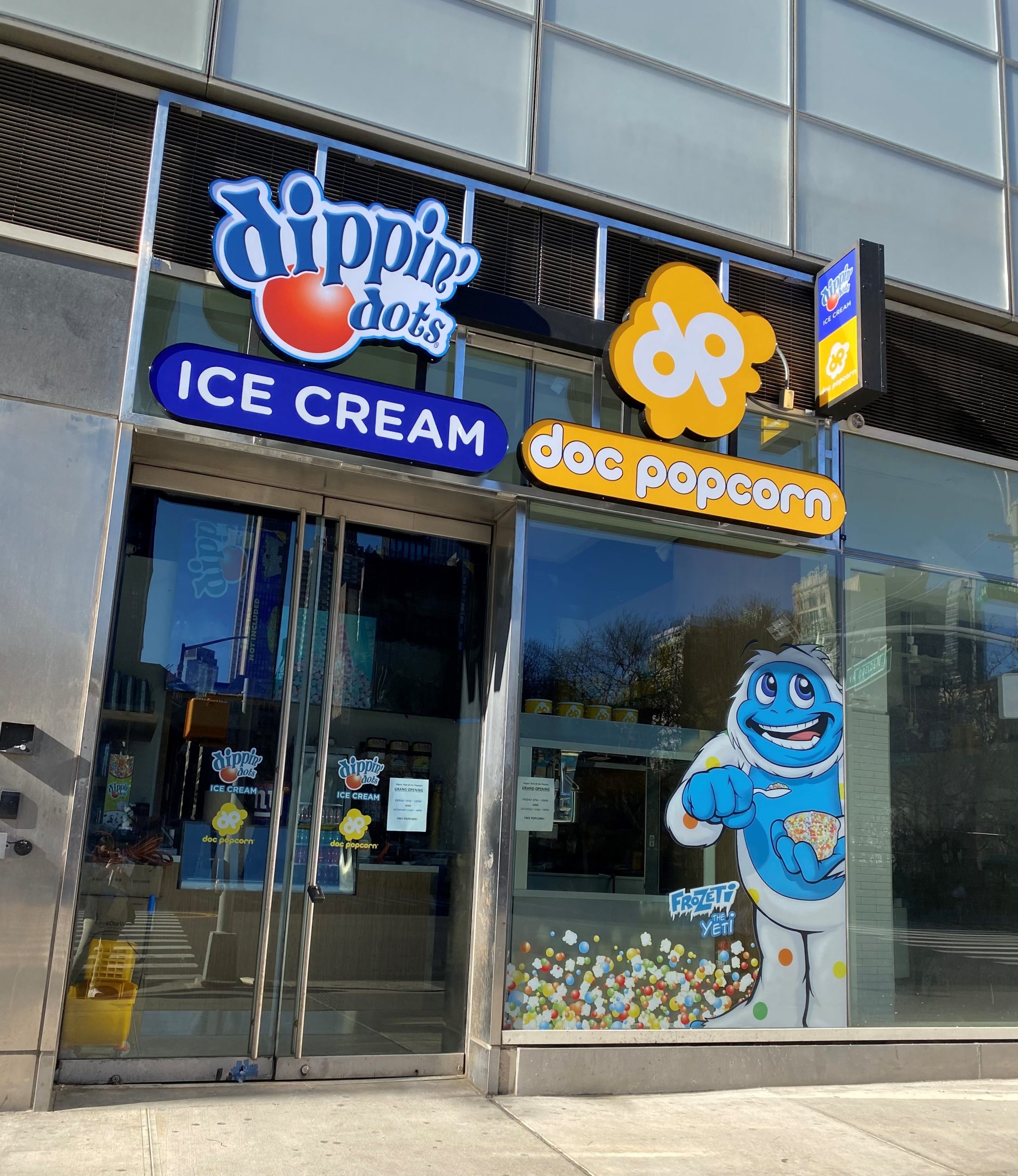 Dippin' Dots' beaded ice cream was created in 1988 in Paducah, Kentucky. Since then, the flash-frozen beads of ice cream, yogurt, sherbet, and flavored ice became available in all 50 states and seven countries. The Flatiron store offers over a dozen classic flavors including Dippin' Dots' famous Rainbow Ice and Banana Split flavors.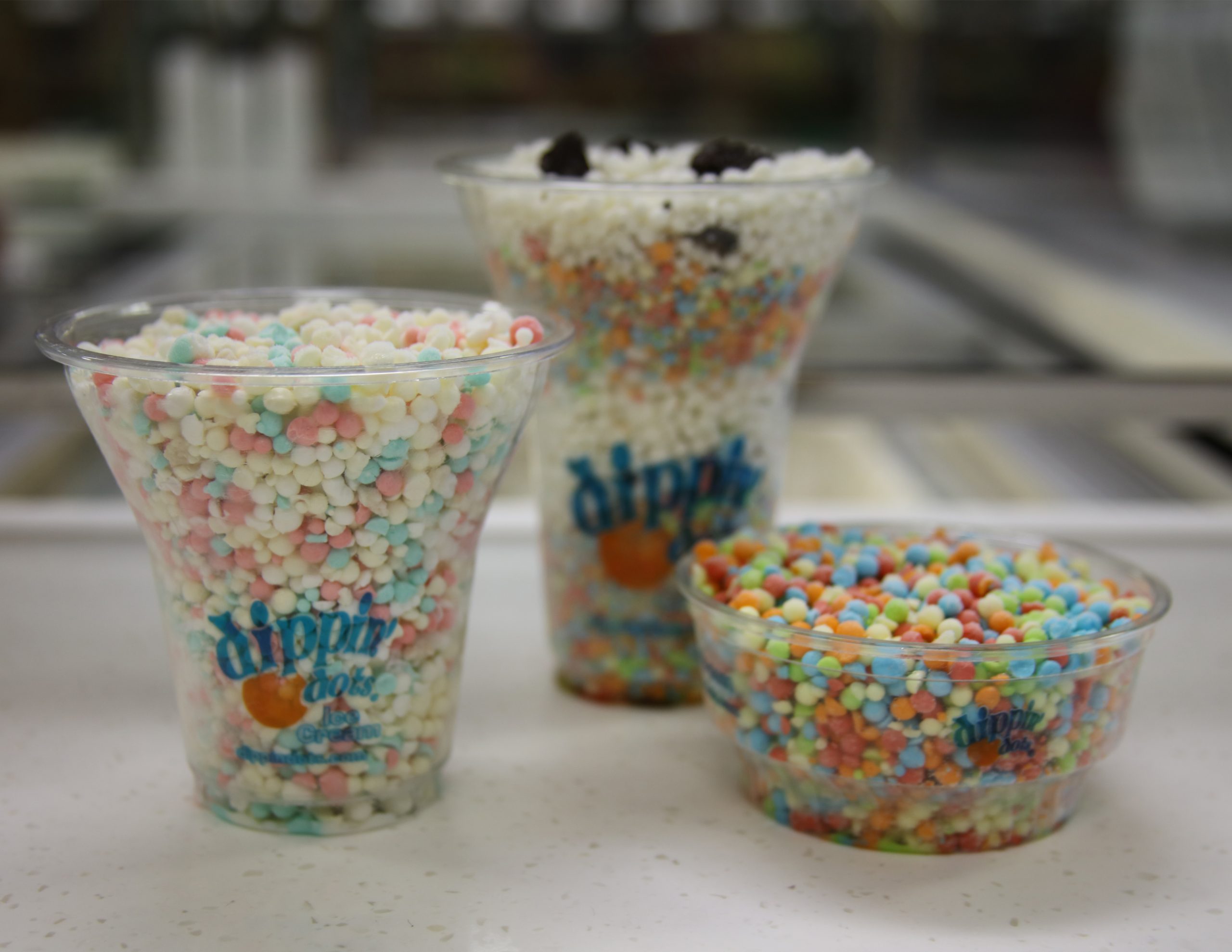 Doc Popcorn got its start in Boulder, Colorado in 2009 with high-quality ingredients and fresh-popped specialty flavors. The store offers seven delicious flavors including crowd-favorites: Better Butter and Caramel Bliss.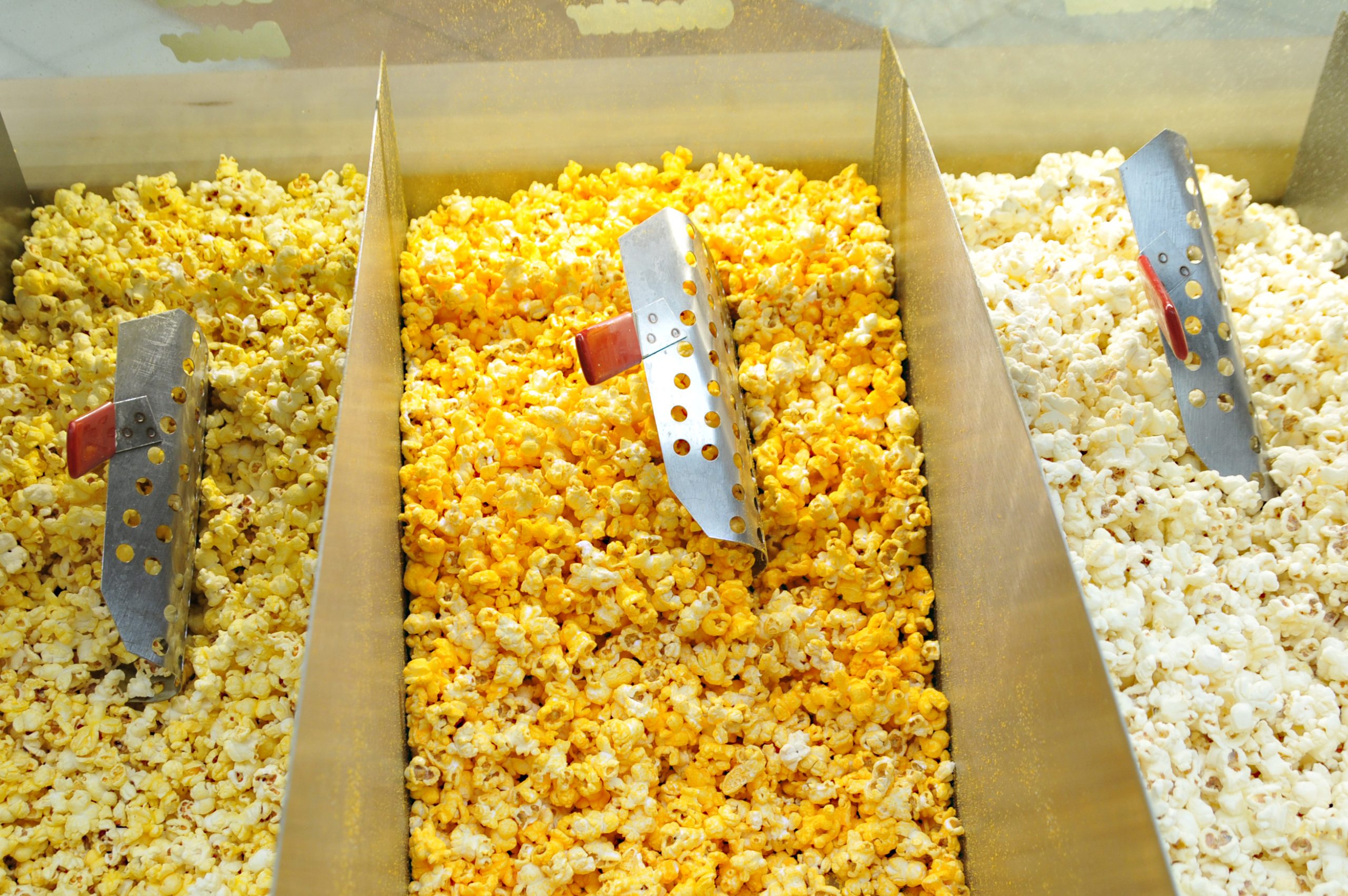 "Dippin' Dots is one of the most recognizable brands in the dessert space, and yet one of the hardest to find. I'm hoping to change that, and bring thousands of New Yorkers back to their happiest childhood memories by serving the most unique and delicious frozen treat ever!" added Hershman. "I'm so excited to co-brand this location with Doc Popcorn, and can't wait to share the delicious fresh-popped kettle-cooked snack with my fellow New Yorkers."
Dippin' Dots and Doc Popcorn NYC store is open daily from 11 am to 10 pm.
Dippin' Dots and Doc Popcorn, One Madison Avenue (24 East 23rd Street), (646) 669-7989, @dippindotsnyc
Header & Slider Photo Credit: Scott Lynch via Gothamist
In-article photo Credit: Dippin' Dots and Doc Popcorn