New Neighbor: Nuts Factory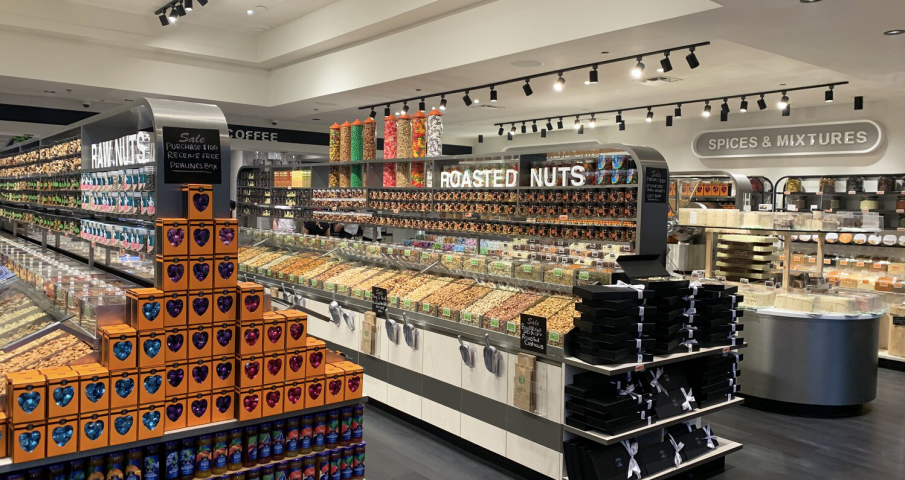 We are excited to welcome Nuts Factory to the neighborhood at 700 Sixth Avenue between West 22nd Street and 23rd Street, the brand's second location in New York City. The third generation family-owned business started with their grandfather's invention of "on the spot roasting machines" that attracted customers wanting to see how the house-made treats were made. Since then, Nuts Factory has grown to sell not only freshly roasted nuts, but also dried fruits, spices, chocolates, tea infusions, coffee, and more.
"Our main goal is to bring the market experience to the neighborhood so people can enjoy our high-quality fresh products along with an amazing shopping experience. We chose Flatiron because we realize the consumers around here lead a healthy lifestyle and we would like to contribute to that hence the reason why our nuts are all oil-free," says Manager, Travis Ramgobin.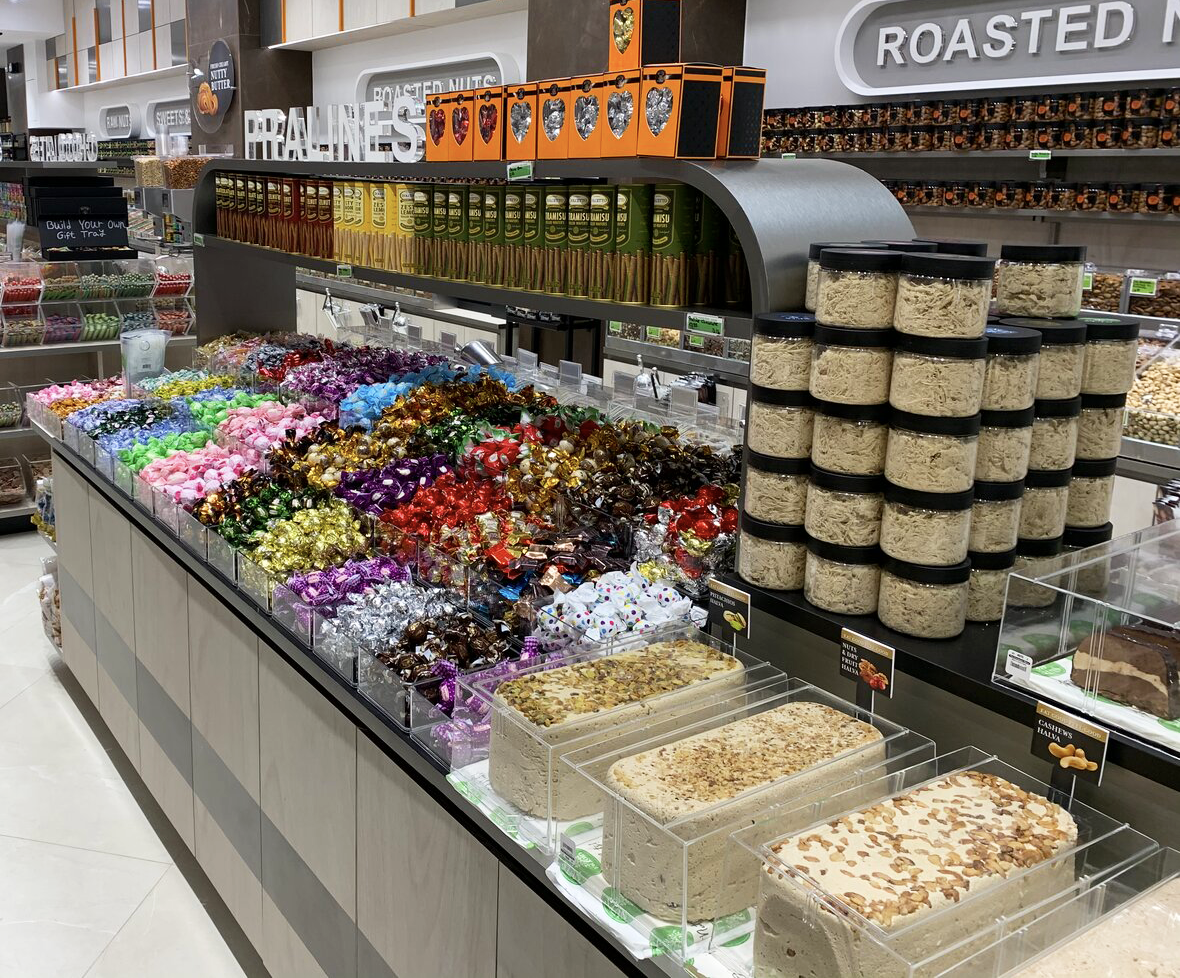 Nuts Factory touts a motto of "Eat good feel good" because they believe that feeling good is what it's all about. They support American farmers and buy many of their nuts and fruits locally. At the shop, you can browse a wide selection of nuts & seeds, dried fruits, granola, halva, chocolates, gummies, & other candies, spices, sauces & legumes, coffee & tea infusians from around the world, and gift boxes. Some crowd-favorites include their flavored nuts (Spicy, BBQ, and Sweet and Sour Cashews) and candied nuts (Pretzel Pecans, Halva Almonds, and Lotus/Biscoff covered Pecans).
There's also machines onsite to grind your own peanut and almond butter. And while you're at Nuts Factory, indulge yourself in their perfectly blended and delicious gelato. You can also choose from a variety of smoothies and juices all made from fresh fruits and vegetables with no added sugar.