Order Takeout to Win Dinner for a Year!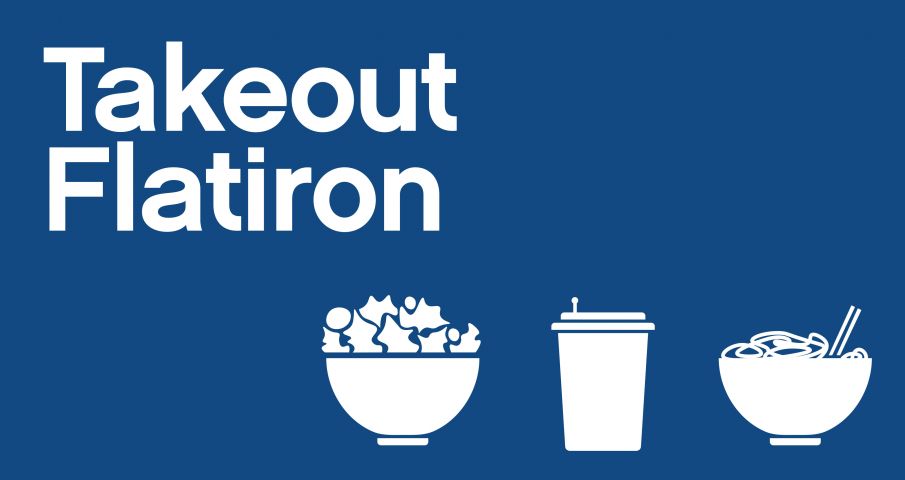 Win "Dinner for a Year" in Takeout Flatiron Campaign, the Flatiron Partnership's Latest Initiative to Help Local Restaurants Survive the COVID Pandemic
– Campaign runs February 8–March 31; Four winners each receive 12 gift cards to local eateries worth $595 –

The Flatiron/23rd Street Partnership launched Takeout Flatiron, a contest in which four people will win dinner for a year from select Flatiron and NoMad restaurants. The contest is the Flatiron Partnership's latest initiative to boost local restaurants during the COVID-19 pandemic by encouraging New Yorkers to order takeout and delivery meals.
To enter, guests at Flatiron & NoMad restaurants, bars, and cafés can email screenshots or pictures of their receipts for takeout and delivery orders to takeoutflatiron@flatirondistrict.nyc. The contest will conclude on March 31.
A total of four lucky winners will be randomly selected to win dinner for a year, which includes 12 gift cards to select restaurants – a total value of $595 for each winner. The first two winners will be drawn on March 1, from among all of the February entries. Two more winners will be drawn on April 2, from among all entries. There will be no repeat winners, but guests are welcome to enter every time they order from a Flatiron or NoMad food and beverage establishment.
***For all the details and a restaurant directory, visit FlatironDistrict.nyc/TakeoutFlatiron.***