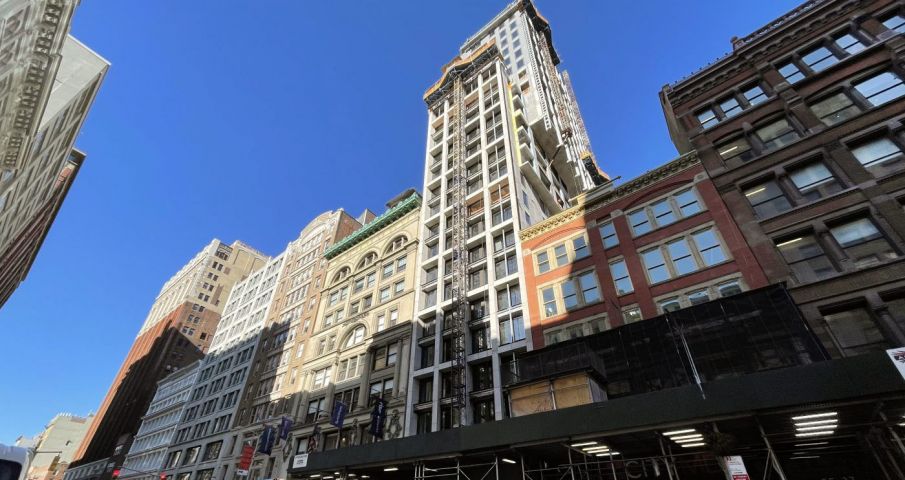 January's news media showcased new business openings, major lease signings, and residential and commercial building developments. Stay in-the-know with the latest Flatiron News.
Restaurants & Bars
District Businesses
Real Estate
Around the Neighborhood
CUNY School of Professional Studies (SPS) was recently ranked in the top 2% of online bachelor's programs by US News & World Report. The School now ranks #8 in the nation of 357 institutions (via CUNY).
January marked the 75th Anniversary of the World War II Victory Parade in New York City. The parade marched past the Flatiron Building and Madison Square Park, continuing to the New York Public Library and the Rockefeller Center, the flags of the U.S., Britain, France, and Russia held at the front (via Untapped Cities).
Header and Thumbnail Photo: New York YIMBY