Celebrate Valentine's Day with Local Shops, Restaurants, and Hotels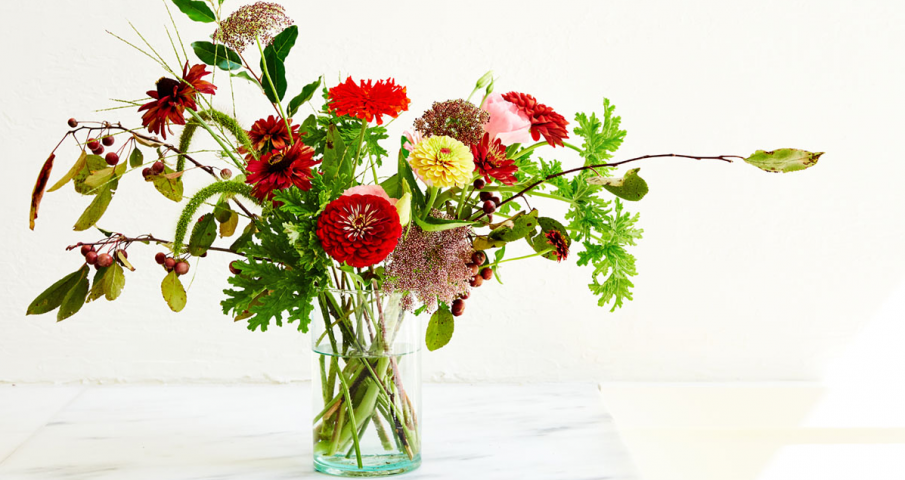 Whether you're sharing Valentine's Day with a special someone or friends and family, celebrate with offerings from Flatiron shops, restaurants, and hotels. Take the pressure off yourself with our gift highlights, enjoy a mini staycation, and check out at-home and outdoor dining experiences for a celebratory meal.
Can't Go Wrong With Dessert 
Australian bakery Bourke Street Bakery is making Valentine themed goodies like their 'Sweethearts,' flaky soft layers of pastry filled with a raspberry compote. And their heart-shaped semi sour baguettes. 

Eataly Flatiron (200 Fifth Avenue) has a wide variety of artisanal Italian Chocolates and housemade Italian desserts like heart-shaped pastries and full cakes.
Leonelli Focacceria (7 East 27th Street) is baking up heart-shaped cookies and you can browse their selection of tasty treats for dessert or pastries for a special breakfast.
French cafe maman (22 West 25th Street) will be offering a Valentine's Day Cookie Gift Box featuring everyone's favorite cookie options and a new flavor, White Chocolate Raspberry Rose. A Cookie and Hot Chocolate Gift Box is also available.
Farm-to-table Italian food concept Mangia (22 West 23rd Street) is baking up an array of sweets for the occasion including chocolate-dipped strawberries, cupcake and cookie gift boxes, and a "Chocolate & Bubbles" set featuring chocolate bars, brownies, cookies, and a bottle of champagne.
French bakery Patisserie Chanson (20 West 23rd Street) is offering the romance of Paris in a pastry. The Lily Rose pastry is perfect for two and made with Almond daquoise, Lychee Rose Creme, Whipped Yoghurt, Raspberry, and Rose Petals. You'll have your pick of various macaroons, cakes, and tarts as well.
Smile To Go's 10-inch heart-shaped sea salt Chocolate Chip Cookie makes for a perfect sweet for you and your sweetheart.
Enjoy a Special Dining Experience for a Celebratory Meal
Check out at-home dining experiences for a celebratory meal such as Benno's Tasting for Two and Champagne & Caviar Kit. Il Fiorista is offering a Chef's Dinner that can be picked up for home or enjoyed inside a private, heated Greenhouse. ilili's at-home chef kits and ilili's five-course Valentine's Day To-Go menu make for a memorable meal. And Tarallucci e Vino's is serving up an Italian "San Valentine" at-home spread, You can browse all heated outdoor dining options in the district for a much-needed night out like at Bazar Tapas, 230 Fifth Rooftop, or Eataly's cabins. Reservations highly recommended and filling up fast!
Experience a Local Hotel or Museum
Plan a mini staycation and spend a romantic night at a local hotel like the French-inspired digs at The NoMad Hotel (1170 Broadway) that's offering a special rate with promo code "LOCAL". The sanctuary vibes of The James NoMad (22 East 29th Street) hotel make for a memorable stay. Plus you can enjoy special discounts. Spend a night at The Evelyn (7 East 27th Street) and you can add on an in-room, Michelin-star dining experience from their restaurant Benno or take advantage of an offer that includes two admission tickets to The Museum of Sex. The Museum of Sex is also offering Valentine's Day Sale that includes admission and a special gift. Photography Museum Fotografiska New York is hosting events and happenings all V-Day weekend long including portrait sessions and love potion workshops.
A Thoughtful Gift
Rituals (172 Fifth Avenue) bath and skincare products are sure to impress and you can browse their Winter Sale. For the bookish baes, pick-up an exciting new read at Rizzoli (1133 Broadway). The White Company's (155 Fifth Avenue) selection of candles, scents, silk robes, and fleece blankets make for the perfect cozy surprise. The gift shop at The Museum of Sex (233 Fifth Avenue) offers a curated selection of top quality products for romance and desire. Bradelis (66 Madison Avenue) is a Japanese lingerie chain known for custom fittings & an array of styles. Sunday's (51 East 25th) offers a selection of nail polish kits and candles. Check out Standard Dose's (1145 Broadway) Valentine's Day Gift Guide featuring body oils, incense, CBD chocolate, and bath salts. 
Keep it Classic with Flowers and Wine
Pick up or deliver a beautiful floral arrangement from Blooming Affairs (925 Broadway) with holiday cards available, Flower You (122 East 25th Street), and Il Fiorista (17 West 26th Street). You'll find a variety of gifts at Il Fiorista's boutique as well including floral candles, spices, sugars, and honeys. Some favorite local wine shops are Flatiron Wines and Spirits (929 Broadway), Wine & Spirits Market (676 Sixth Avenue), and Vin Sur Vingt wine bar (1140 Broadway).
Surprise Someone With Pampering (They Need It) 
The gift of a little R&R can go a long way, like a facial service from Silver Mirror Facial Bar (20 West 22nd Street), and Heyday (1130 Broadway). Treat someone to a massage at Dyanna Spa (40 East 21st Street) or Living Fresh Men's Spa (44 West 22nd Street), or an acupuncture session at WTHN (20 West 22nd Street). You can also browse WTHN's online shop of wellness products.
Header and Thumbnail Photo Credit: Il Fiorista