New Neighbor: Mista Oh, Korean BBQ & Comfort Food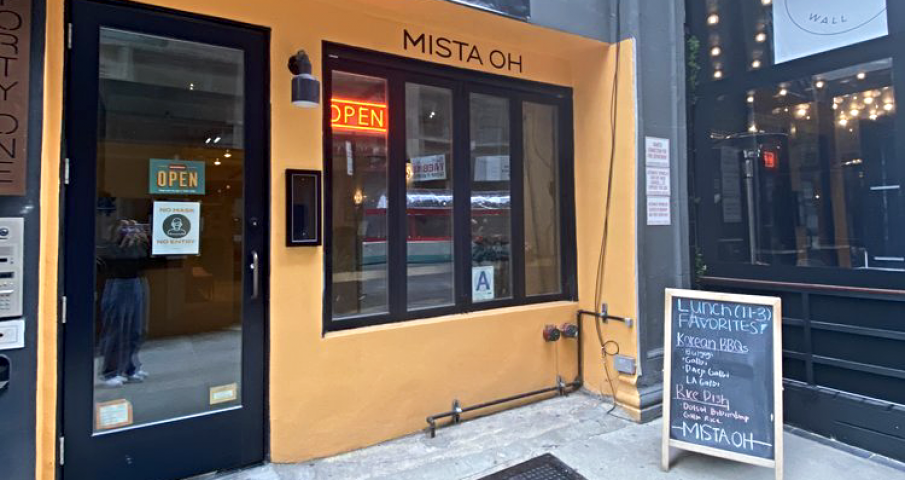 We are thrilled to welcome Mista Oh, a family-owned restaurant serving healthy Korean comfort food, to the neighborhood at 41 West 24th Street. When eating at Mista Oh, you can expect authentic Korean flavors and customer service that makes you feel like family.
"Flatiron is our favorite part of the city. This was where friendship turned to romance for us. My husband, Dave, and I like to bring our dogs (Take and Nico) to the dog park. That's why we opened the restaurant here." Holly Oh Diamond, Owner.
The new restaurant serves and celebrates authentic Korean Barbecue and comfort food. The Oh Family is originally from Busan, South Korea. Mr. Oh (father) and Mista Oh (son) claim to "not be your celebrity chefs" but the care and attention put into the food may tell you otherwise. The veteran chefs have been working at various restaurants from West Coast to East Coast for over 15 years.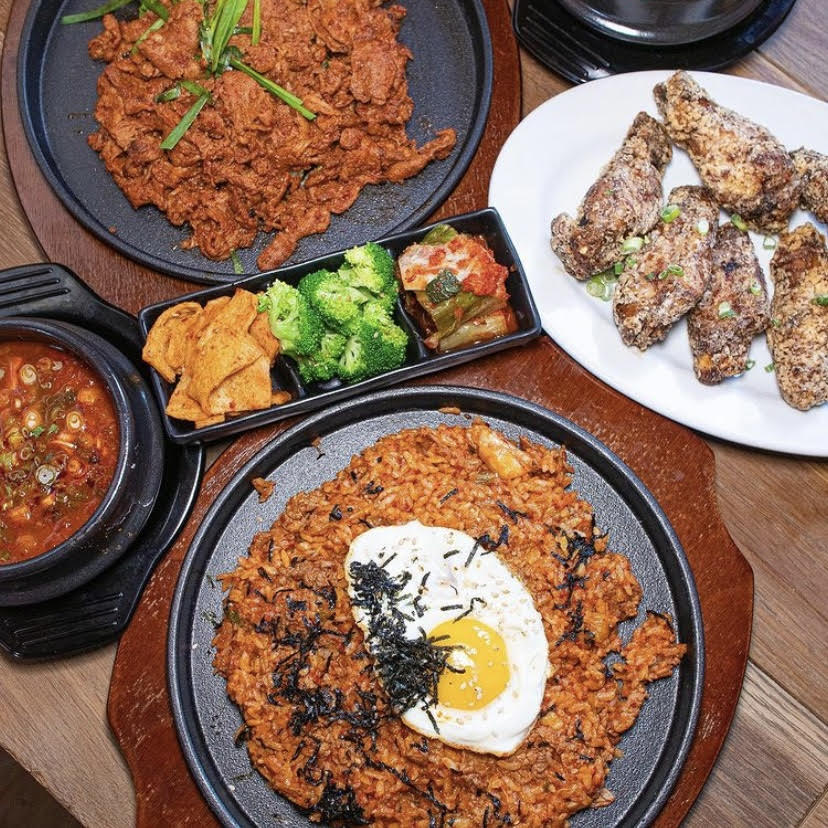 When the pandemic hit in early spring last year, like millions of hospitality workers, the father and son duo (Mr. and Mista Oh) deeply struggled to get by. That's when Holly (Mr. Oh's daughter) and her husband used savings to open a restaurant for their family instead of purchasing their first house. Holly insisted this was an easy decision as the couple asked themselves, "How comfortable would we be in a new house as our family suffers from the pandemic?"
The restaurant's menu features items like Bibimbap, fried chicken wings, Teriyaki Chicken, Grilled Pork Belly, and a variety of stews to warm up to this winter. Signature popular dishes include their Kimchi Fried Rice, Soy Garlic Chicken Wings, Seafood Rice Cakes, and Bulgogi (Thinly sliced marinated Ribeye) Kimchi Fries and Cheese Curds. Some specials to keep top of mind… when you dine at their heated and cozy outdoor dining cabin, you'll receive a complimentary egg souffle, and you can take advantage of their grab-and-go "CupBap" lunch special featuring your choice of protein paired with rice for just $9.99. Check out the full menu here.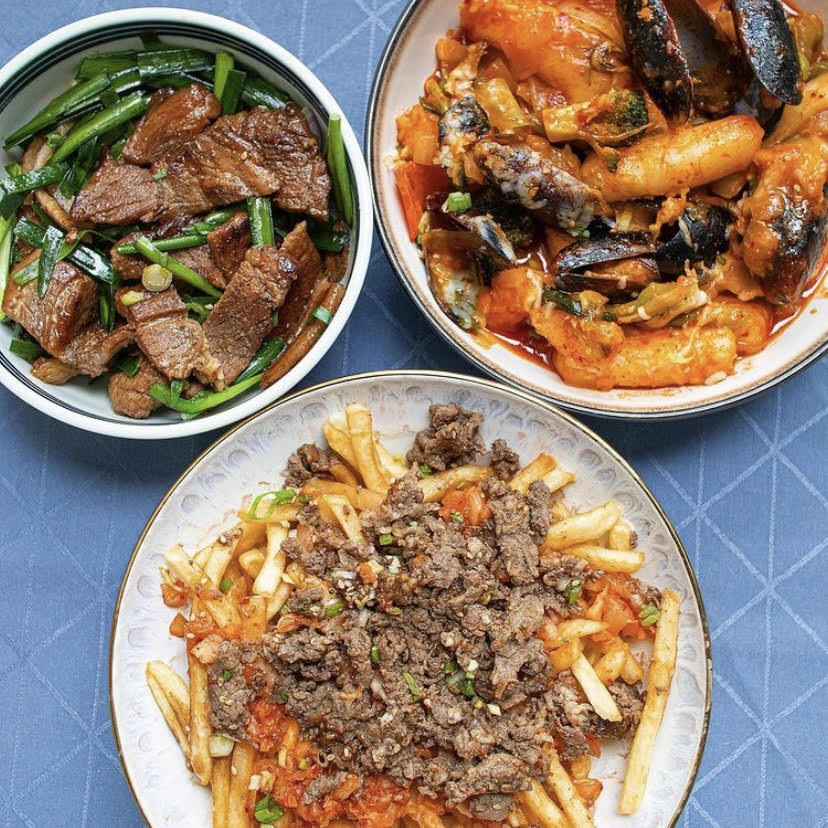 The Mista Oh team deeply cares about providing a pleasant dining experience and treating guests like their family. When recounting their experience since opening, the owners recalled the kind words from a number of their customers, calling many by name, and remembering their go-to orders. The restaurant's online reviews include many patrons commenting on how delicious, authentic, and fairly priced they found the large-portioned dishes.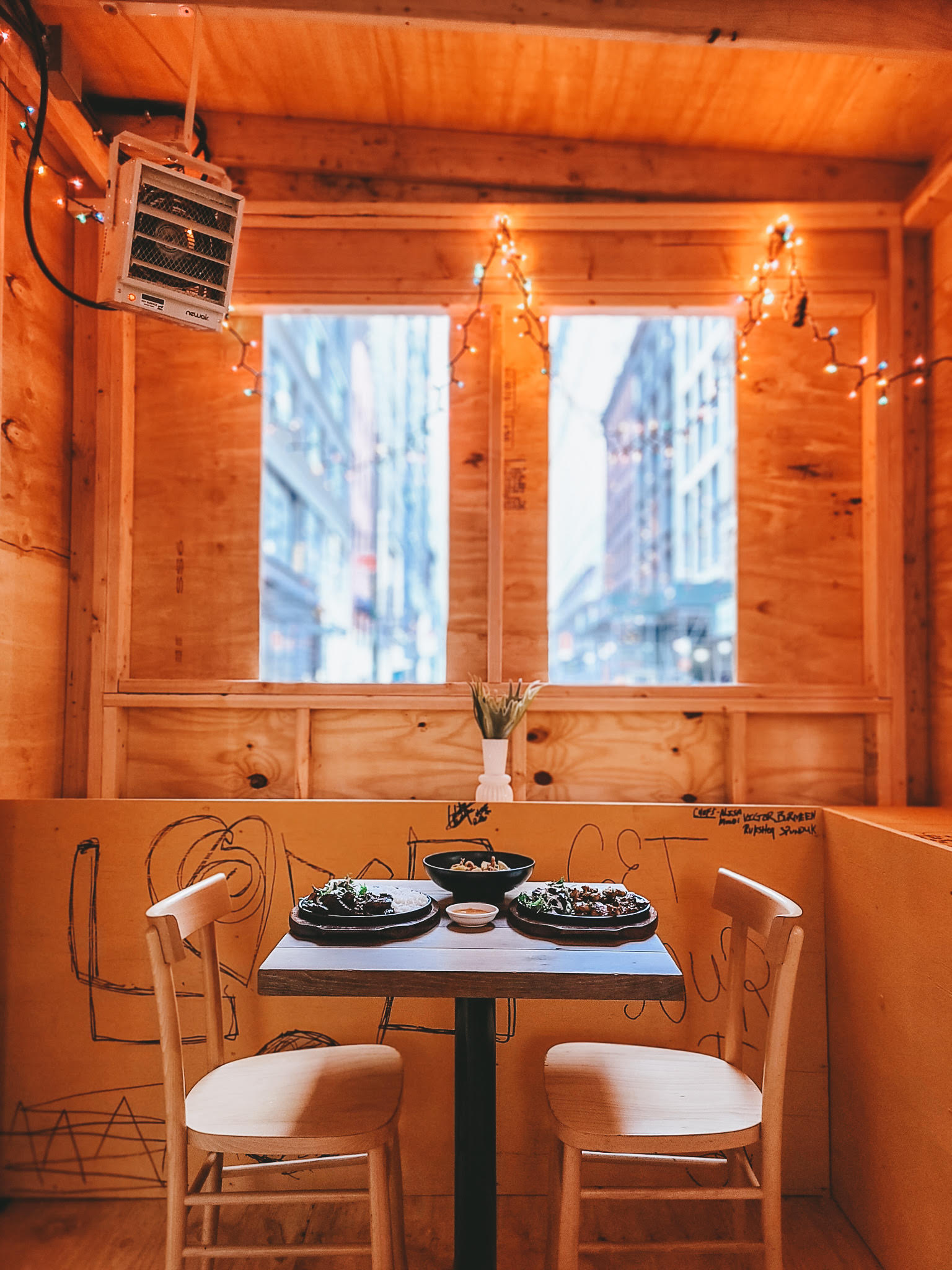 Grateful for all the support and encouragement the restaurant has received since opening, Holly shared, "Thank you for supporting local family-owned/ minority-owned businesses. Thank you for supporting local artists and retail workers. Flatiron is one of the most artistic, diverse, and creative places in the whole world. We need local supports more than ever."
Mista Oh is open Sunday through Thursday from 11 am to 9 pm, and Friday & Saturday from 11 am to 10 pm. Pick-up, delivery, and heated outdoor dining are available.
Mista Oh, 41 West 24th Street, 646-559-8858, @mistaoh_nyc