New Neighbor: Mark's Off Madison, Restaurant & Bagel Bakery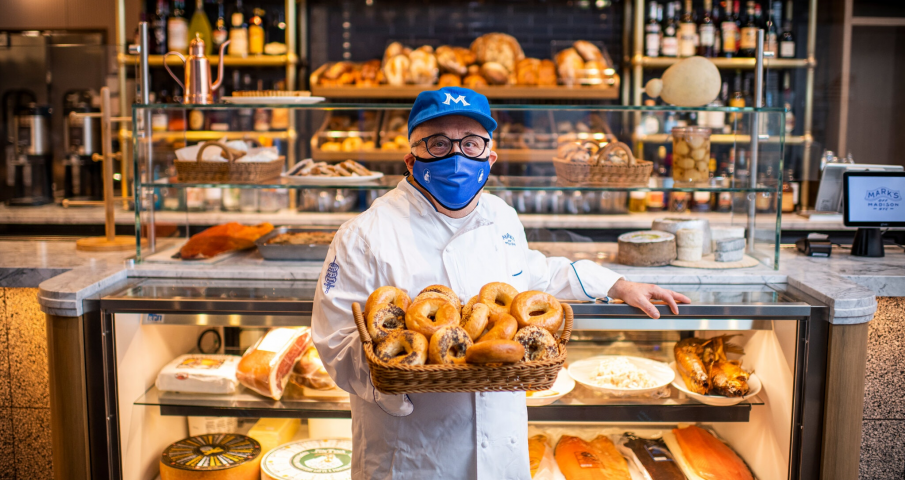 Warm welcome to Mark's Off Madison, a new restaurant and New York bagel bakery from celebrated Chef Mark Strausman that debuted in the neighborhood at 41 Madison Avenue. At Mark's, you'll find incredible seasonal creations and elevated NYC staples. Labeled as one of the "Top NYC Restaurant Newcomers of 2020" by Eater New York the restaurant is already making an impression.
"The inspiration behind the restaurant is simple – it's my third act. The menu reflects some of the greatest successes from my 30-year career, and I'm proud to be opening my first eponymous restaurant in Flatiron," says Chef Strausman.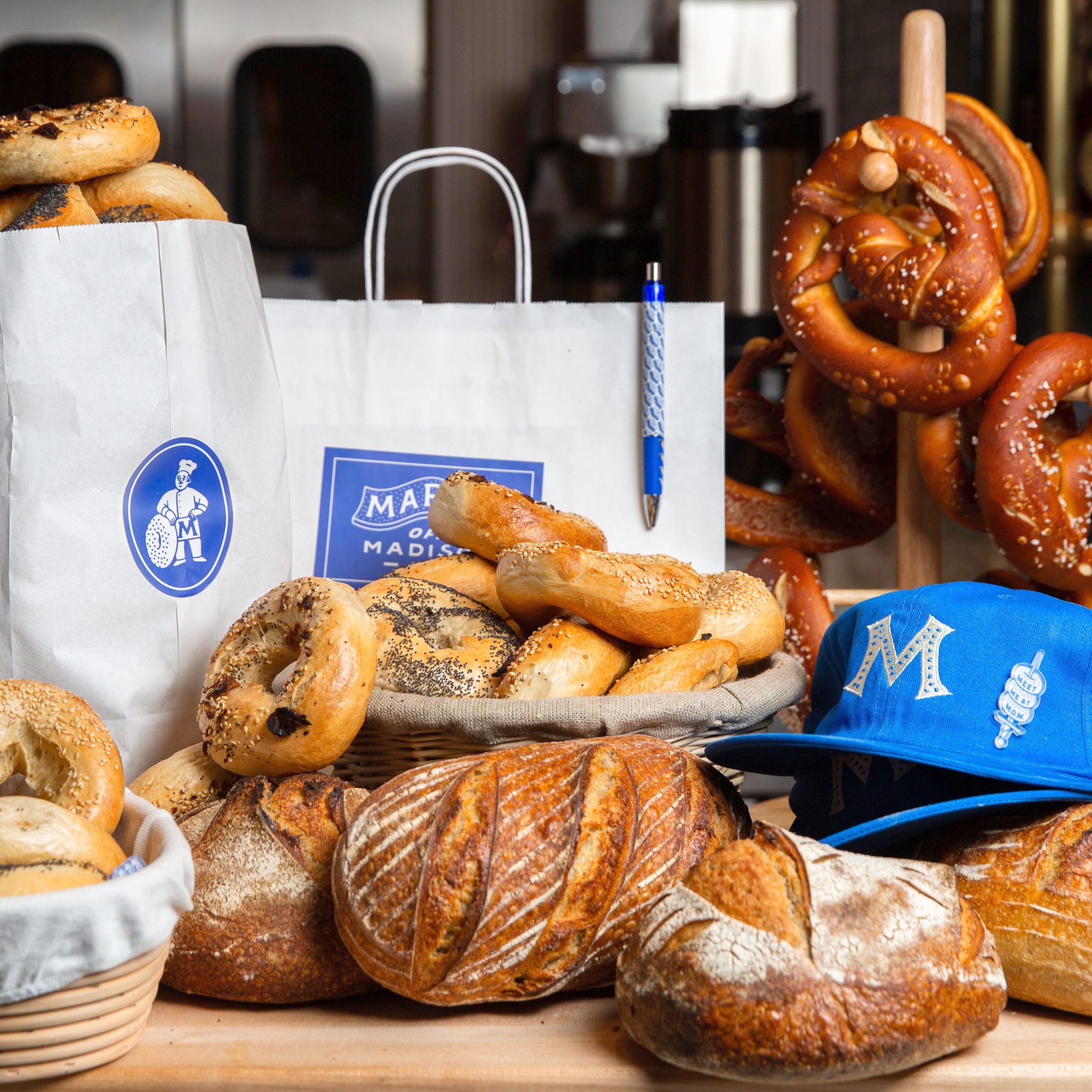 An ode to his inimitable culinary career, Strausman is serving some of his greatest hits, plus plenty of new creations. The bakery features his Straussie's Bagels dubbed "New York's Best Bagel" by Serious Eats while he was the Chef at the iconic Freds in Barneys New York. Positioned as a "hand-rolled taste of Old New York," Straussie's Bagels are smaller, denser, and less pillowy than most bagels. The chewiness is part of what bagel purists love about Straussie's, as well as the flavor that comes from small batches with zero preservatives. Take a behind-the-scenes look at Chef Strausman's bagel-making process and watch his how-to video that's been viewed 700K+ times. An assortment cream cheeses and hand-selected smoked fishes are available.
Additionally, the bakery offers a variety of artisanal breads, cookies, pastries, and cakes. Popular sweets include morning buns, seasonal fruit muffins, and M.O.M's signature coffee cake. Artisanal breads are baked daily, available by the loaf, and also used for house-made sandwiches like the Jewish Boy from Queens made with freshly-roasted turkey and homemade Rye and the Ciabatta Prime Rib French Dip Sandwich.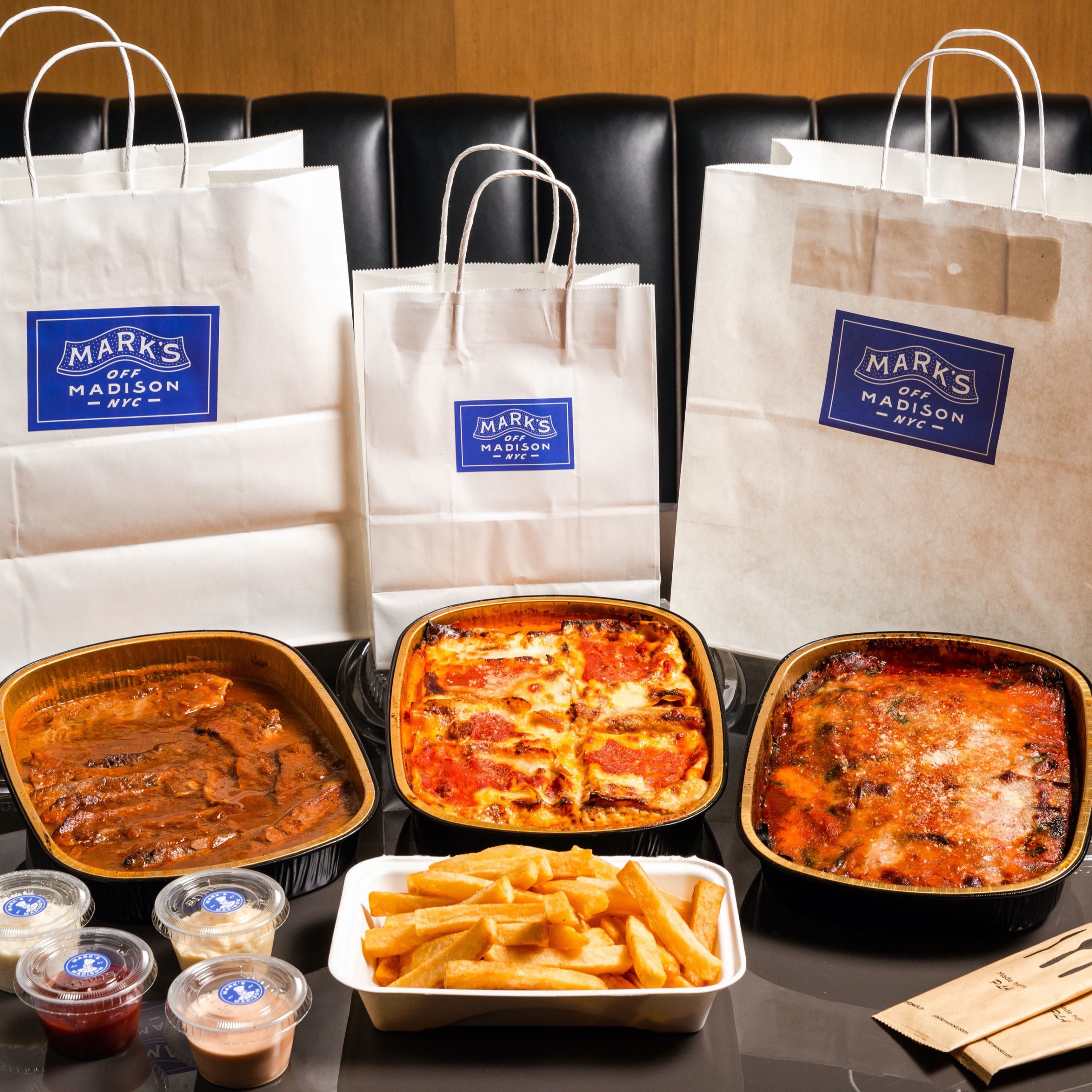 For the restaurant, Chef Strausman is serving a menu that includes some of the most beloved dishes from his past endeavors. Highlights include his Belgian fries, Estelle's Chicken Soup, his classic Lasagne Della Nonna meat lasagna, and The O.G. Madison Salad. Check out their full brunch and dinner menus. The restaurant also offers an extensive "Home Service" take-out and delivery menu, serving menu items specifically designed for the home dining experience and a catering component.
A peek inside… Mark's 4,250 square foot restaurant space showcases the bakery and features an extensive (and heated) outdoor dining area. The relaxed, comfortable yet sophisticated atmosphere complements Strausman's cooking style. An open bakery is the centerpiece of the eatery with a large steel and glass window allowing patrons to engage with the production process.
The. M.O.M. team has tailored the restaurant's layout and service to meet New York City's health and safety guidelines. Safety measures include critically configured eating, touch-free systems for ordering and paying, single-use menus, and reduced table settings for minimal contact. Walk-ins will be accepted but reservations are preferred.
Mark's Off Madison is open for dinner service Tuesday through Saturday 5 pm to 10 pm, brunch service Saturday and Sunday from 11 am to 5 pm, and the Bagel Counter opens at 9 am on the weekends. Heated outdoor dining, take-out, and delivery via GrubHub and Caviar are available.
Mark's Off Madison, 41 Madison Avenue, Off the northeast corner of Madison Square Park, 646.838.8300, ​@marksoffmadison​.
Header and Thumbnail Photo Credit: Joshua Bright for The New York Times