Flatiron Fitness Offerings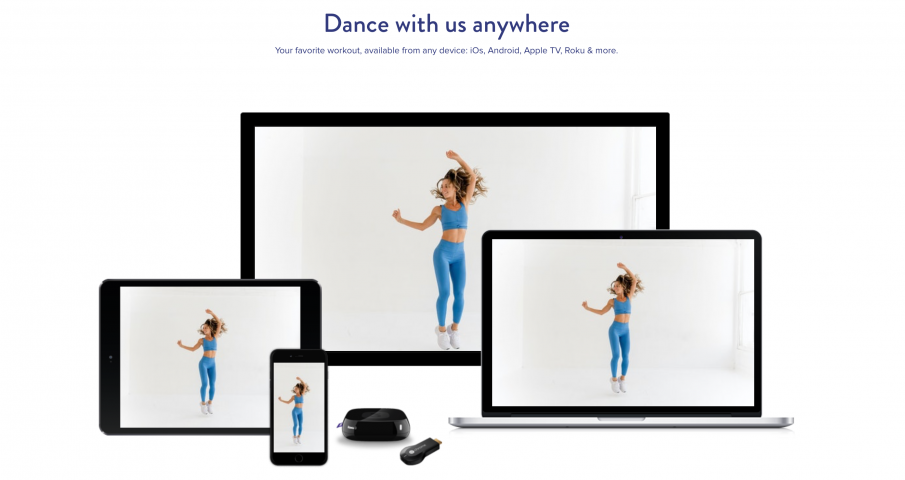 With dozens of gyms and fitness studios, Flatiron is the perfect place to realize your health and wellness goals. Check out virtual, outdoor, indoor, and private fitness offerings in and around the neighborhood, and please contact studios directly to book classes.
Cardio, Dance, HIIT, Barre, & Pilates
BK Pilates, 16 West 23rd Street – Virtual 
Offering Pilates, stretching, and strength classes, BK Pilates hosts Livestream classes and on-demand classes (free-trial available).
Brrrn, 107 West 20th Street, 212-352-3132 – Virtual 
Brrrn is New York City's first cool temperature fitness studio. Brrrn offers at-home workout subscriptions for $9.99/month or $79.99/year! You can pick up your very own Brrrn Slide board for their at-home Slide classes. Get $30 Off your Brrrn Board purchases now!
Dancebody, 1158 Broadway, 212-500-1174 – Virtual & In-person 
Dancebody is a studio with upbeat group workouts including high-energy cardio & sculpting classes. Check out their DanceBody LIVE subscription that offers online dance classes. Try it for seven FREE days, afterward $34.99/month. Several on-demand programs like the 30-Day Program and Dancer Abs Program available too. Private one-on-one and party sessions available, along with the return of indoor fitness classes!

Func Soul – Virtual 
Func Soul hosts all-levels, achievable dance classes They don't care if you pick up all of the steps or fumble through the entire routine. They just want you to have a great time! You can enjoy their virtual classes and you can register for live classes here.
Iconoclast Fitness, 210 5th Ave 5th Floor, (646) 598-4806 – Virtual & In-person
Iconoclast Fitness offers both remote and in-person on-on-one personal training sessions.
Jane DO, 24 West 23rd Street, 201-938-1000 – Virtual 
Musically charged, energy-driven, cross-training workout. Take advantage of Jane DO's on-demand app – free trial for 7-days, and then $9.99/month. Livestream classes are available.
Mile High Run Club, 24 West 25th Street, 212-466-6472 – Virtual & In-person 
Mile High Run Club provides unique treadmill fitness programs. You can experience coach-guided on-demand runs. You can get a subscription for full access to all runs or rent individually. Start your 14 – day FREE trial here. In-person, outdoor runs are hosted as well – offered every Sunday by Madison Square Park as of now.
Pop Physique, 31 West 26th Street – Virtual 
Experience ballet barre-based Livestream classes with Pop Physique!
PMT House of Dance, 28 West 25th Street – Virtual & In-person
The dance school offers a variety of dance classes from ballet to jazz to hip-hop. Remote and in-person lessons are available.
Power Pilates, 327 Park Avenue South, Second Floor – Virtual & In-person 
Power Pilates offers live pilates classes for all levels. You can also schedule a private session and in-person pilates classes at their Flatiron flagship location. Their outdoor terrace is a beautiful open-air space to work out! Class schedule.
Rumble Training, 49 West 23rd Street – Virtual
Livestream classes available from the boxing and cardio workout studio!
Sin Workouts – Virtual
Offering virtual training and customized in-home programs. Book through vanessa@sinworkouts.com
Fitness Clubs & Gyms
Equinox Gramercy, 315 Park Avenue South, 212-320-9870 – Virtual & In-person
The Gramercy Club location is currently open with enhanced safety guidelines. A variety of on-demand fitness classes are available through Variis by Equinox app (included with your membership or available for purchase). Indoor fitness classes have returned to the club as well!
Life Time Fitness, 60 West 23rd Street – Virtual & In-person
You can join the new Life Time Fitness Flatiron location for club access and digital content. The enrollment package includes $0 joining fees, 1 Hour Onboarding Session per Adult with a Personal Trainer, a Life Time digital subscription, and 100 LT Bucks to use on any in-club service. If you're just interested in digital classes, training, and articles, you can subscribe digitally for $15/month. PLUS, indoor fitness classes have returned to the club.
New York Sports Club, 113 East 23rd Street, 212-982-4400 – In-person
Join New York Sports Club to work out at their 23rd Street club, or try it out for a month with a 30-day guest pass for $31.35. Join for $119.99/month or $109.00/month with a one-year commitment.
Yoga
bodē nyc, 182 Fifth Avenue, 212-206-9400 – Virtual
Sign-up for bode yoga's nyc special offer to get your first month of their All-Access Membership for $49! Included in the offer: priority 10-day booking, unlimited access to all Live Stream classes and 25% off in-studio packages, and 15% off merchandise.
Dharma Yoga, 46 West 24th Street – Virtual
The popular yoga center offers on-demand yoga classes and you can purchase one-offs or packages. You can stream live yoga classes, too. Dharma Yoga is currently offering new student zoom specials with 5 classes for $45 and monthly unlimited for $89.
Karma Kids Yoga – Virtual
Karma Kids Yoga is offering live interactive Zoom and Instagram Live classes, as well as pre-recorded live classes on Youtube for FREE. Register for Zoom classes here! Check out their YouTube and Instagram.
LL Studio by Laughing Lotus, 166 Fifth Avenue, 212-414-2903 – Virtual & In-person
LL Studio by Laughing Lotus serves as a home for transformational yoga practice. The studio offers on-demand classes featuring 30-minute, 45-minute, and 60-minute flows and Livestream classes for all levels. In-person, indoor yoga classes have returned to the studio as well.
Y7 Studio, 25 West 23rd Street, 646-820-0781 – Virtual
Try out Y7's online yoga classes that give you unlimited access to all their yoga flows and weekly live streams for just $16/month.
Header and Thumbnail Photo: Dancebody