Holiday Meal Kits from Flatiron Restaurants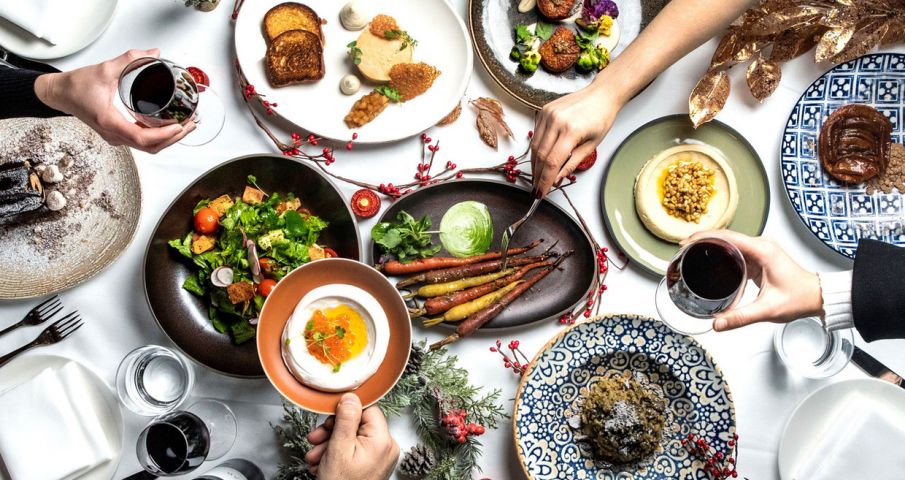 Bourke Street Bakery, 15 East 28th Street
The Austrailian bakery has launches special treats to make this holiday season a little brighter! They are offering Gingerbread People, Brandy Pear & Rhubarb Crumble pie, Christmas Fruit Mince pies and other delicious treats. Visit the store or fill out an online order for these holiday treats availble from December 7th until the 24th.
Cosme, 35 East 21st Street, info@cosmenyc.com
Cosme is offering three meal kits that serve up contemporary Mexican cuisine. The Duck Carnitas Dinner includes Duck carnitas, Guacamole, Tostadas, and Tortillas, and serves 2-4 people at $145. The Vegetable Dinner also serves 2-4 people at $145 and features Honeynut squash, Mole Blanco, Quesillo tamal, and Tortillas. Lastly, their Postres or desserts bundle includes a pint of Vanilla ice cream with guava caramel swirl, gluten-free Pecan Pie, and Brown butter hazelnut crumble at $75. Order for pick-up.
ilili, 236 Fifth Avenue, 212-683-2929, Take advantage of 10% off
The upscale Meditteranean restaurant has added exciting Christmas To-Go packages to their Chef's recommended menus in their catering store. Choose from meal kits that feature Braised Lamb Shank, Silk Road Short Rib, or Silk Road Cauliflower to serve 2, 4, or 8. Pick-up available on December 22nd and 23rd from 11.30 am to 7 pm. They will also be offering a 4-course prix-fixe menu with all your favorite a-la-carte menu items and Christmas specials for Christmas Eve dinner. Make reservations.
Luke's Lobster, 5 West 25th Street, retail@lukeslobster.com.
Take your pick from Luke's Oyster & Caviar Holiday Bundle, Gourmet Truffle Lobster Roll Bundle, and Lobster Roll & Ornament Gift Set to enjoy their fresh and sustainable seafood. The straight-from-the-shore Oyster & Caviar bundle offers the freshest Maine oysters paired with the finest Baika caviar, and a shucking knife for $165. The luxurious Gourmet Truffle Lobster Roll bundle includes 4 Truffle Lobster Rolls and a Maine crafted white pine candle for $105. And the 4-Lobster roll kit is rounded out for the holidays with an adorable lobster boat ornament and gift card for $95. Order bundles and other sets online.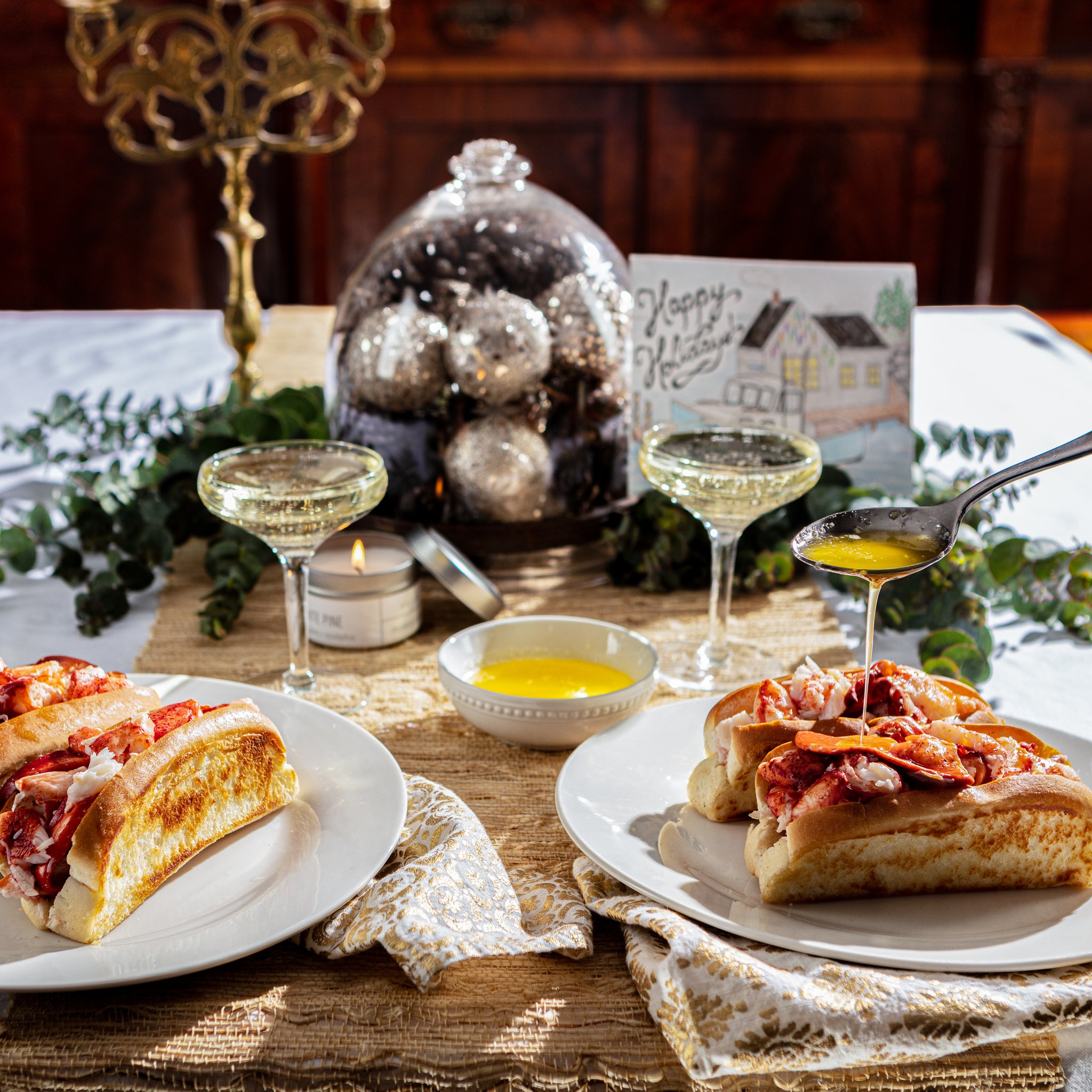 maman nyc, 22 West 25th Street, andrea@mamannyc.com, Take advantage of 10% off
Enjoy maman's limited edition Holiday Cookie Box filled with a dozen fresh-baked cookies individually wrapped in a custom box & tied with a twine bow – perfect for gifting (and sharing). The assorted holiday gift box includes a combination of classic nutty chocolate chip cookies and three new flavors created for the season: double chocolate peppermint crunch cookies, brown butter cranberry oatmeal cookies, and caramel chocolate hazelnut cookies. Place your order for a delicious delivery or pick-up items in person.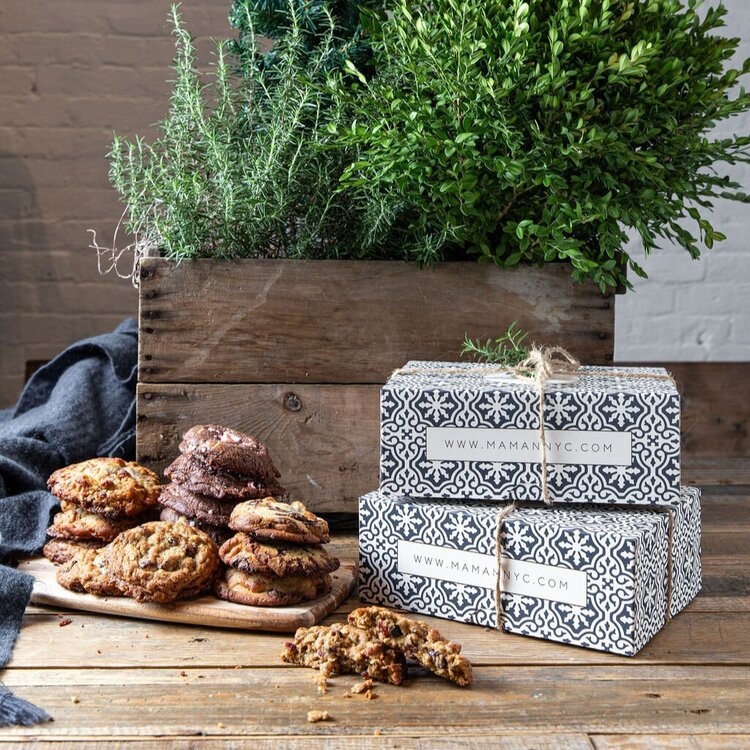 mangia, 22 West 23rd Street, 212-647-0200
Celebrate the holidays with mangia's reimagined hors d'oeuvres, cakes, treats, and other offerings. Choose your holiday selection from menu items like salmon crostini with cornichons and horseradish cream and their cranberry tart with ginger, pecan crust and cranberry custard. Check out their full holiday menu, and order your holiday spread for delivery.

Milu, 333 Park Avenue South, 212-377-6403
The new Chinese restaurant has launched their Holiday Meal Special, along with Holiday sides, sweets, and wines. The meal kit features Dry Aged Duck Crown stuffed with duck and mushroom sticky rice, a jar of Milu Hoisin Sauce, roasted potatoes, Pineapple Buns with chestnut cream filling, and other sides; it serves up to four for $168. The Holiday Special will be available in limited quantity, for pick up only on December 23rd and 30th.
Seven Grams Caffe, 76 Madison Avenue
Stop by the independent roasters to grab some homemade baked goods like a variety of cookies and loaves.