Meet Sagaponack: Reopened & Reimagined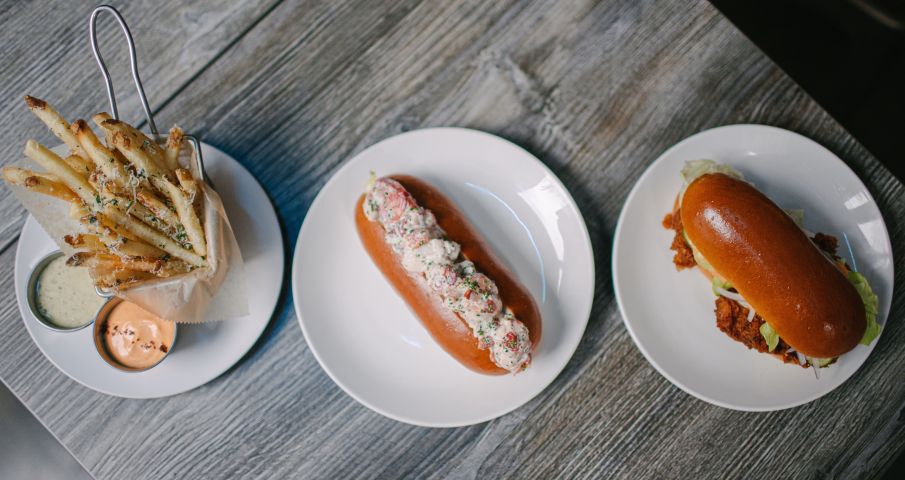 After its closing in May after 11 years in the district, Sagaponack has made a triumphant return with a more casual concept under new leadership. In honor of its namesake, the bi-level, modern restaurant is serving up seafood classics and inspired plates.
As a former member of the Sagaponack team, the restaurant's new Owner, Kyung il Lee set out to breathe new life into the space. While the venue's location and name remain the name, Lee and his team have completely reinvented the restaurant's menu and experience.
"We're a new, young, and ambitious team. We are just excited to be part of NYC and the neighborhood. We believe NYC will be back stronger and better. During these unprecedented times, we'll give it our all, but we do not know what the future holds. Again, we will give our best shot!" said Lee.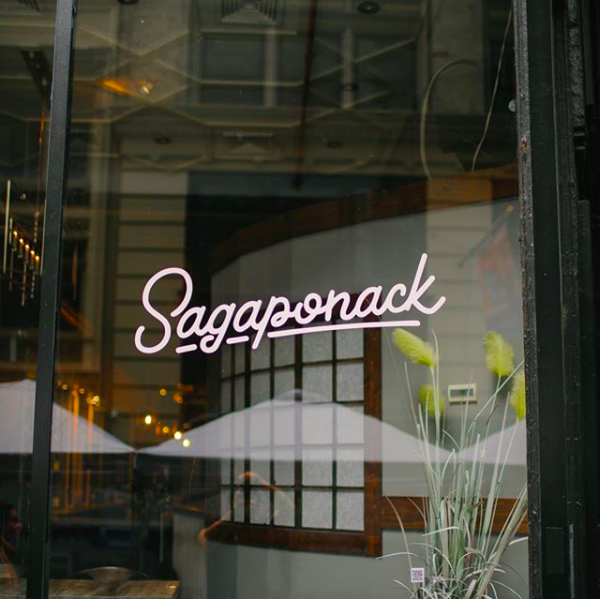 Lee brought on the talented Chef Joe Yi who has worked in restaurants like Gramercy Tavern and Aquagrill to develop their creative menu. The menu stars dishes like the Yuzu Lobster Roll with Aioli and Brussel Sprout Slaw on a brioche bun served with Mesclun Salad, the Hanger Steak which is marinated in Shio Koji and served with Fingerling Potatoes, 'Chowder' Steam Clams with Bacon, Potato, and Bonito Cream, and a Paprika Chicken Sandwich with Calabrian Chili Aioli, Spicy Pickles, Red Onion, and Iceberg Lettuce. Overall, the menu offers familiar and inspired seafood dishes along with other staples.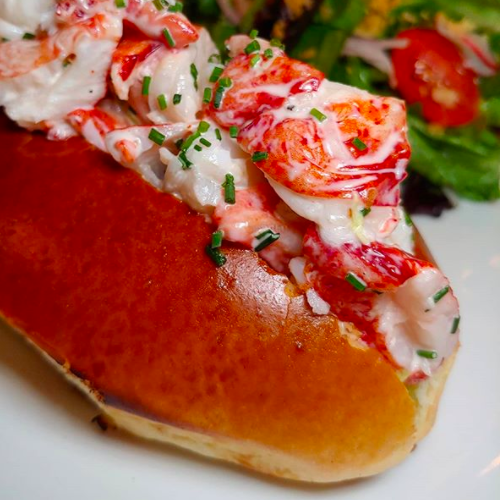 Be sure to try the crowd-favorite Parmesan & Cracked Black Pepper Fries served with Spicy Mayo & Charred Scallion Aioli and the Grilled Octopus. You can also start your meal with Sagaponack's Raw Bar featuring local NY Clams and Oysters. Dollar Oysters are available during happy hour from 5 pm to 6:30 pm daily! The happy hour menu also features $6 glasses of wine and beers.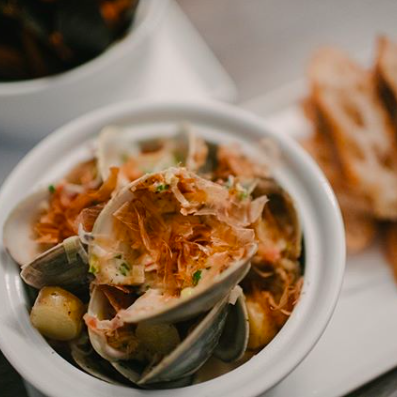 As for the wine and beverage program, beverage director, Peter Joung aims to create journeys through wine selections and engaging experiences through beverage pairings. Browse the beverage menu.
We're thrilled to have Sagaponack back and serving the community again! Sagaponack is open from 5 pm to 10:30 pm Tuesday to Saturday for pickup, delivery, outdoor dining, and limited indoor dining.

Sagaponack, 4 West 22nd Street, 212-229-2226, @sagavibes