Thanksgiving Offerings from Local Restaurants
This Thanksgiving, the importance of gratitude, family, friends is clearer than ever. Whether you'll be celebrating with family members, close friends, or quarantine pals, make your Thanksgiving Day special and support a local restaurant by ordering a meal kit.
Bazar Tapas, 31 West 26th Street, 212-510-8155
Let Bazar cater your Thanksgiving feast! Their package offers your choices of Organic Turkey with sweet potatoes and Brussel sprouts or their famous Paella del Mar. A starter and dessert options also provided. A spread for 4 if $260 and a spread for 6 is $340. Reservations for Thanksgiving at Bazar also available.
Bourke Street Bakery, 15 East 28th Street, 
Thanksgiving isn't complete without pies, fresh bread, and pastries. Holiday specials include a Chocolate Pecan Pie and, Apple Cider Pie, and a Spiced Pumpkin pie. Other Bourke Street gems include their Orange & Almond Cake, Roast Pumpkin & Sage Sourdough, and Turkey & Cranberry Sausage rolls. Preorder your pies, cakes, and breads. Pick-up is available until 12 pm on Thursday, November 26th.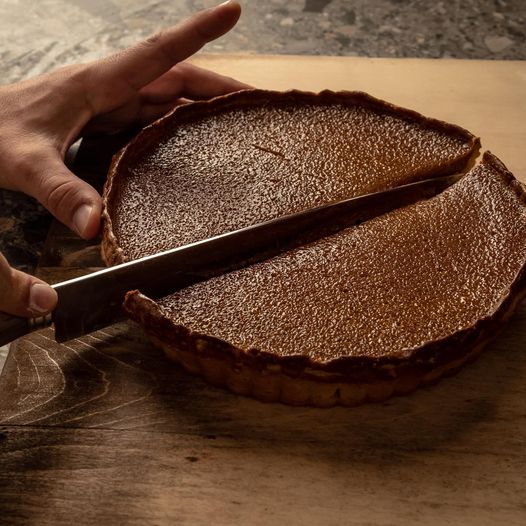 Leonelli Taberna & Focaccia, 7 East 27th Street, 212-451-9495 
Celebrate Thanksgiving with Leonelli! For the dessert table, a Pumpkin Pie with Vanilla Chantilly and a Pecan Pie are available. You can pre-order pies here. Reservation for indoor and outdoor dining on Thanksgiving at Leonelli Taberna are available from 3 pm to 8 pm. You can reserve here. Their full a la carte menu and a festive supper will be offered.
Il Fiorista, 17 West 26th Street, 646-490-8240
Let Il Fiorista be part of your holiday celebration by pre-ordering your Thanksgiving Feast. The menu is includes a Roasted Turkey with Chestnut Stuffing Roulade and Orange Blossom, and Persimmon Salad with Sunflower Sprouts, Pistou, and Elecampane, and Chocolate Torte with Pomegranate and Sasparilla. At $68 per person, simply tell Il Fiorista how many people you're serving and they will portion out enough so everyone's well-fed! Pre-oder your Feast and arrange pick-up at Il Fiorista.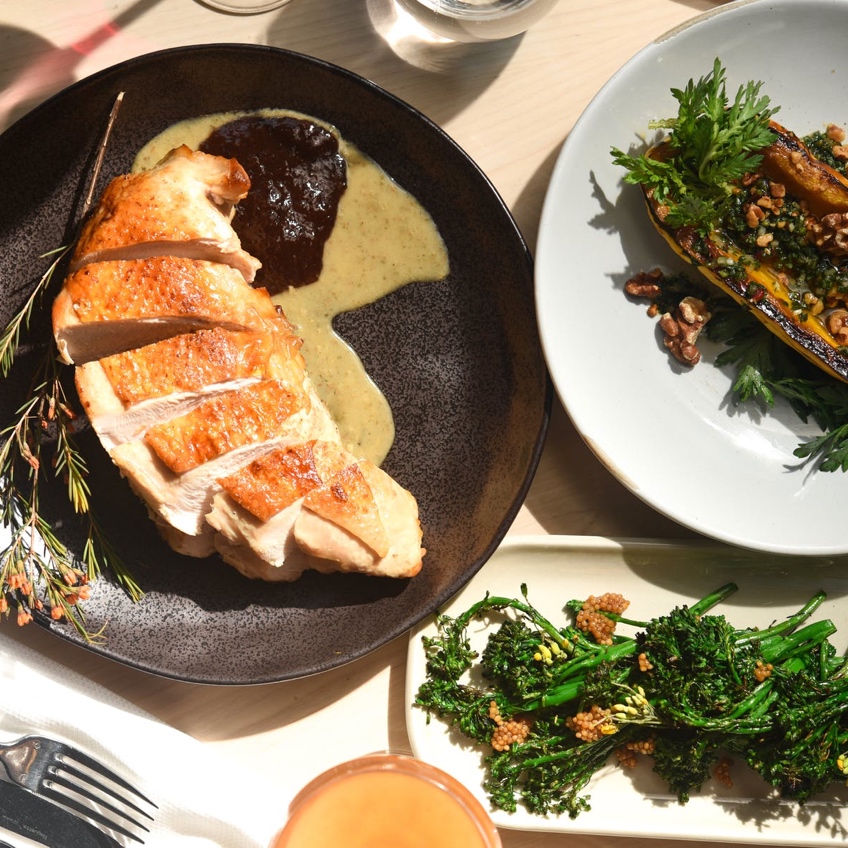 The Little Beet, 1140 Broadway, 212-459-9601
The Little Beet's Thanksgiving Package includes an Oven-Roasted Turkey Breast, Maple Sweet Potato Mash, Charred Garlic String Beans, and Honey Cider-Glazed Delicata Squash. Place your order by  November 19th for pick up from 9 am to 6 pm on November 24th and 25th. Delivery is also available. Pricing for packages is $20 per person.
Mangia, 22 West 23rd Street, 212-647-0200
Mangia's Thanksgiving treats are still available like their hand-decorated turkey and pumpkin cookies and festive macarons. Thanksgiving catering options include a selection of hor d'ouvres (your choice of six), cheese and fruit spread, antipasti, a variety of pies and cakes, turkey (whole requires 24-hour notice, sliced requires 3-hour notice), and everyone's favorite sides. Delivery & pick-up available.
Tarallucci e Vino, 44 East 28th Street, 212-779-1100
The Italian restaurant fav is offering four Thanksgiving pie flavors – Apple Walnut Crumb, Original Pumpkin, Chocolate Ganache Pecan with Coconut Cream, and Ricotta-Concord Grape Crostata. Pre-order pies for pickup November 22 – 26. Tarallucci's Signature Impossible Lasagna is also available. Orders must be placed by 6:00 pm for next day pickup.