New Neighbor: Milu, A Casual Chinese Restaurant Opens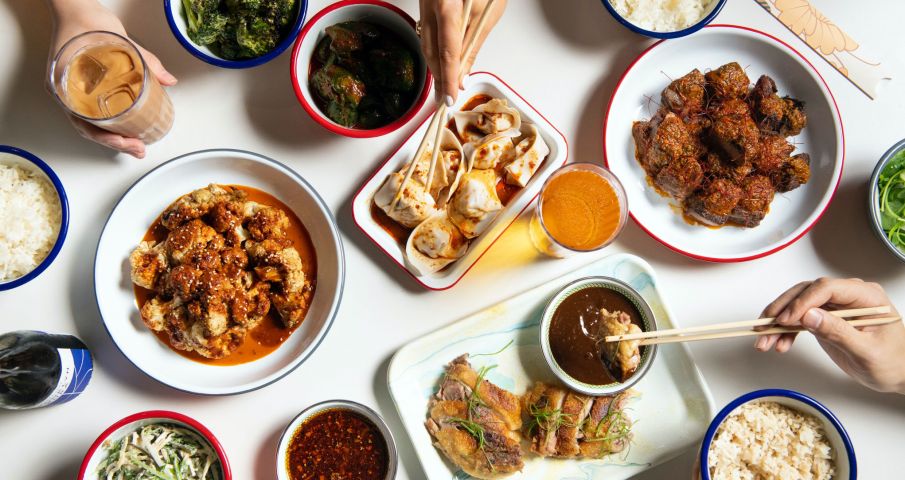 If you're looking for a new dining spot that will please your taste in both food and aesthetics, look no further than Milu. Pronounced "mee-loo", this new restaurant at 333 Park Avenue South focuses on cross-regional Chinese dishes influenced by family recipes and fine dining. Co-founded by chef Connie Chung and partners Vincent Chao and Milan Sekulic, the team of friends brings their experience from world-renowned Eleven Madison Park.
"We've always loved the neighborhood since working here almost a decade ago at Eleven Madison Park. With Milu, we are excited to bring something new to the neighborhood while also staying in touch with the communities that we've come to love and rely on," said co-founder Vincent Chao. "We can't wait to welcome you in person!"
At Milu — meaning "rice road" in Chinese — enjoy a welcoming atmosphere and a fresh take on comforting Chinese cuisine. Centered on affordable rice bowls, the menu highlights a wide range of ingredients and rich flavors. Rice bowl proteins include the hot and tender Yunnan Brisket with a "tremendous" sauce, the "showstopper" crispy delicious Mandarin Duck, and the flavorful, poached Ginger Scallion Salmon. While critics are raving for the crispy, fall-apart roast duck, the duck fat rice is equally delicious with its garlic, onion, and ginger seasoning. Pair your protein of choice with Pork & Fennel or Brocolli & Mushroom wontons dipped in chili soy & vinegar sauce, and vegetable sides like the Tofu Seaweed Salad or the Charred Broccoli with Cilantro and Yuzu. With endless combos, every pairing is the right pairing. Check out their full menu.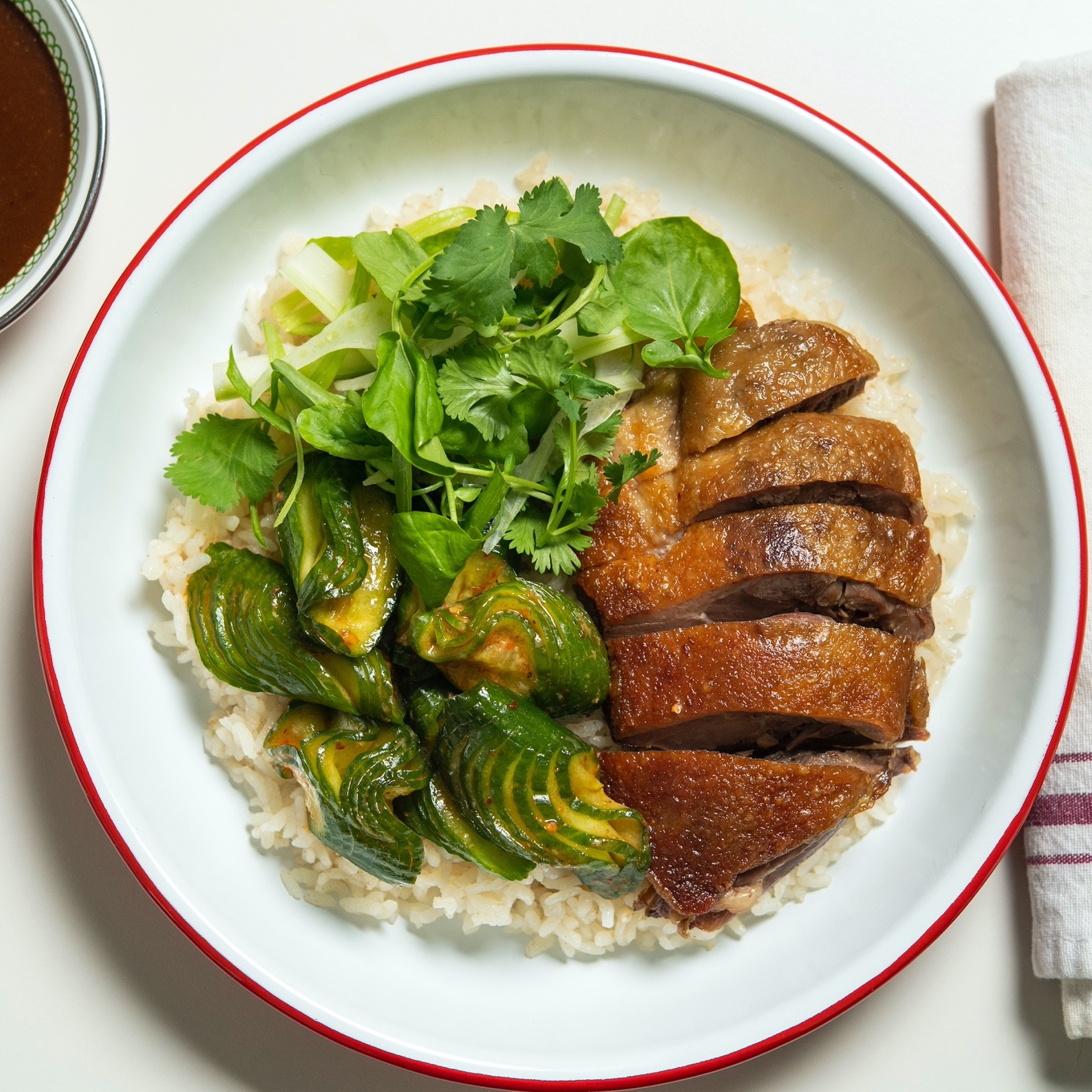 Milu has your sweet tooth covered, too. Choose from two soft serve flavors: Milk Tea Soft Serve sprinkled with dark chocolate pearls, and Egg Tart Soft Serve topped with caramelized puff pastry. Milu also offers the Chinese dessert staple Pineapple Buns filled with vanilla custard and pineapple that's just the right amount of sweet. Lastly, the Chocolate Malt Cookies with malt buttercream are thin, delicate, and a perfect finish to your meal. Full of vegan, gluten free, and super spicy options, Milu's menu has something for everyone. Take a closer look at their beverage menu as well which boasts Hong Kong Style Milk Tea and Lucky Dog Sake, among other options.
And, if you want to try your hand at making Milu-style dishes, Milu Pantry offers sauces and condiments used in the kitchen that are available in the restaurant and online. Shop house-made Chili Oil, Dumpling Sauce, and Duck Fat as well as partner products from Fly by Jing, Yun Hai Taiwanese Pantry, and IRVINS to take Milu's flavors home with you.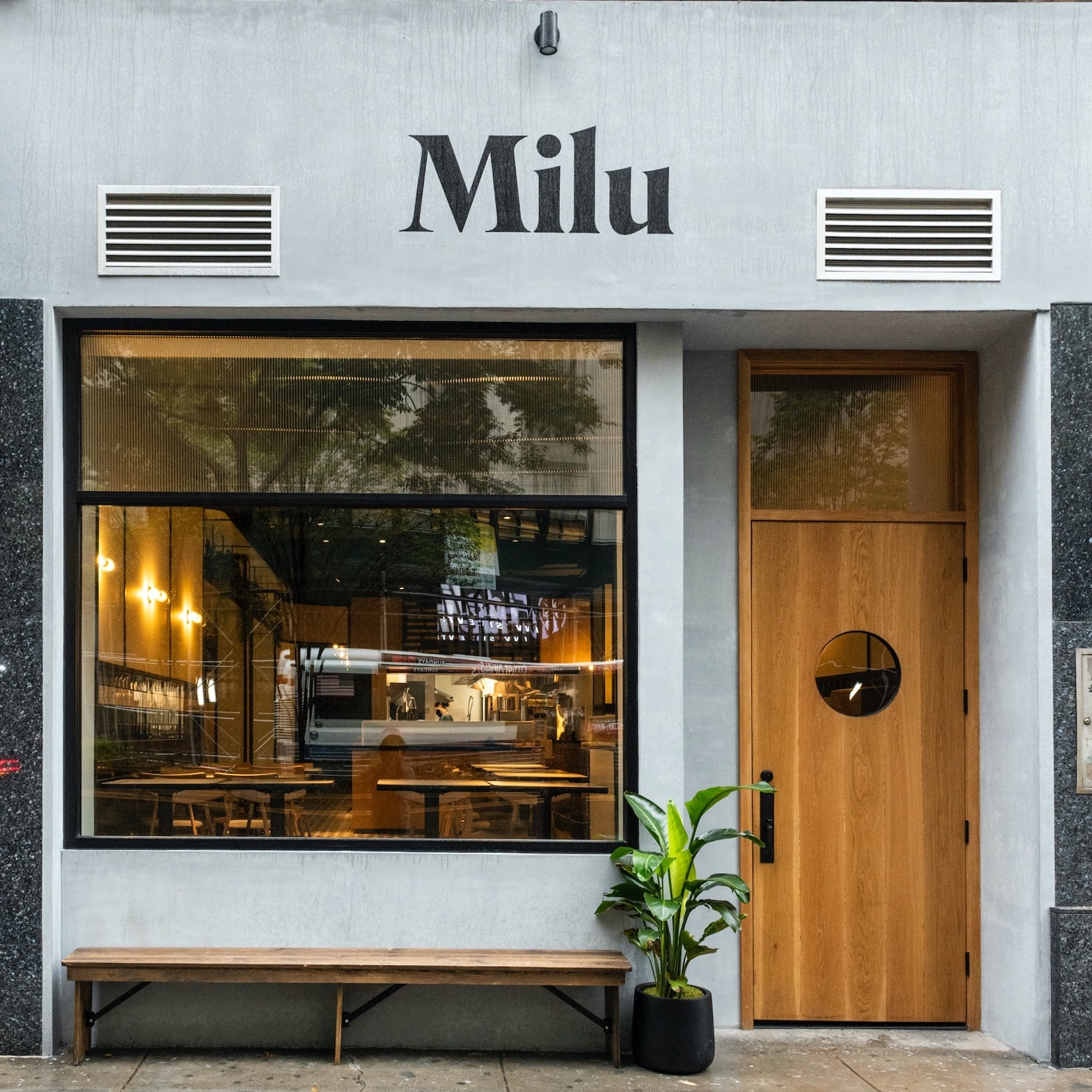 Milu's pale blue exterior and warm wood touches are hard to miss. The restaurant's Flatiron location, designed with Volenec Studio, is inspired by historic "cha chaan tang" or Hong Kong-style cafes serving affordable Canto-Western food. With a deep green color palette and iconic patterns, the interior space sets a playful yet refined backdrop for the delicious food.
Glowing reviews are pouring in for this new neighborhood option proving that Milu has it all: amazing cuisine, great atmosphere, and wonderful hospitality.