Winterizing Guidelines Released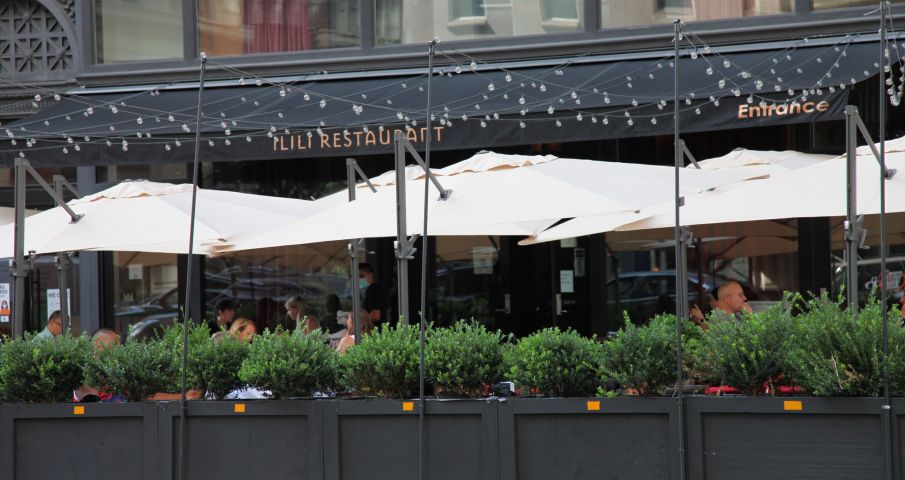 Updated Thursday, October 15, 11:45am
On October 14th, Mayor Bill de Blasio joined the Department of Buildings (DOB), Department of Transportation (DOT), and the Fire Department of New York (FDNY) to release guidance for restaurants to install heating devices to serve patrons this fall and winter. The guidelines below support last month's announcement that NYC's outdoor dining program is extended year-round along with opportunities to expand seating to adjacent properties with neighbors' consent.
Heating Guidelines
Adjacent Properties
The City will allow restaurants to expand seating to the frontage of adjacent properties, as long as the adjacent property owners formally agree to the use of the space for a specified period of time and commit not to charge a fee for its use.
The City will work with the State Liquor Authority on any requirements associated with extending alcohol service to the expanded seating in front of adjacent properties.
In early October, the New York City Department of Transportation (DOT) will issue a template agreement and provide instructions on how to file the agreements. Adjacent properties may not be used prior to the release of official instructions and formal agreements. 
Tents
Restaurants will also be permitted to use tent enclosures to keep diners warm. In partial tent enclosures, at least 50% of the tent's side wall surface area must remain open and electrical heaters are allowed.
In full tent enclosures, the tent's side walls may be closed but occupancy limitations will be capped at 25% of capacity, and indoor dining guidelines must be followed; electrical heaters will also be allowed.
Enclosed structures, such as plastic domes, will be allowed for individual parties and must have adequate ventilation to allow for air circulation.
Roadway Safety
As the program's duration will now continue through the winter months, and winter weather creates potential for inclement weather to impact road conditions, the City will engage the restaurant industry and other stakeholders to develop additional safety features to further strengthen roadway barriers.
To ensure timely implementation, the City will require restaurant owners to comply with new safety features by November 15, 2020. In addition, significant snow events may necessitate the temporary removal of some barriers from the roadway.
Open Streets: Restaurants blocks will be closed to thru-traffic and there is no parking seven days a week at the participating Flatiron & NoMad blocks below:
Broadway: 25th Street to 26th Street
West 22nd Street: Sixth Avenue east to Fifth Avenue
East 20th Street: Broadway to Park Avenue South
East 28th Street: Madison Avenue to Park Avenue South
East 29th Street: Madison Avenue to Park Avenue South
Please be sure you're following all guidelines New York City Open Restaurants Program to ensure continued operation. The NYC Department of Small Business Services (SBS) offers free virtual one-on-one compliance consultations to help business owners understand and comply with NYC Open Restaurants guidelines. Sign up for a virtual consultation here.
For more resources and updates pertaining to the pandemic, visit our COVID-19 Resources & Updates page. If you have questions or needs, please email the team directly: Covid19@FlatironDistrict.nyc