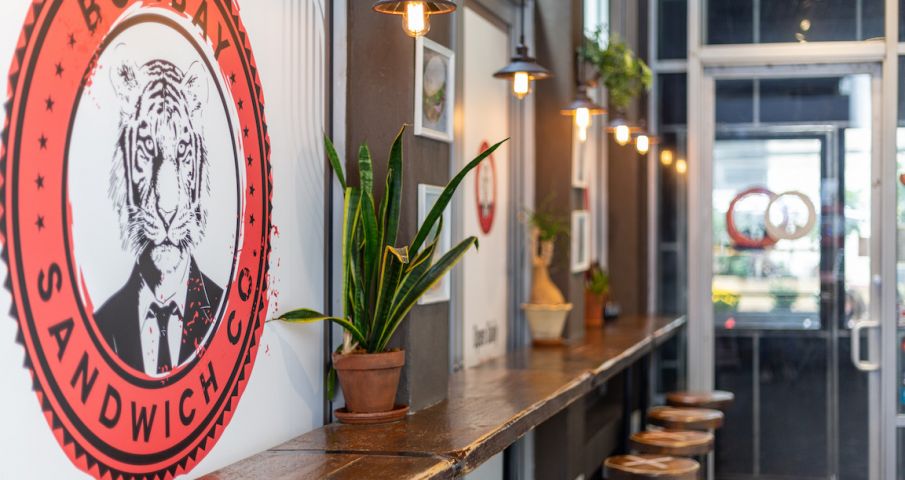 Meet Bombay Sandwich Co., a woman-owned Indian eatery located at 48 West 27th Street founded on clean eats with bold flavors. Vegans and non-vegans alike flock to Bombay Sandwich Co. from all over the city to enjoy the authentically delicious vegan and gluten-free Indian food.
After becoming a major hit at Smorgasburg in 2012, Bombay Sandwich Co. opened their first storefront in Flatiron in 2014. Famous for making healthy Indian food without sacrificing any flavor, Bombay has been featured on the Food Network and The Cooking Channel, and a favorite of several celebrities including Bono, Julianne Moore, and Anne Hathaway.
"Flatiron is where Bombay got its start to get an official storefront. The people, parks, rooftops, shopping, iconic architectures, emerging tech hub, education — all make for a striking neighborhood. We are proud to call this blend of community home! On any given day I love walking down to Madison Square Park to enjoy my favorite chana masala bowl" says Nisha Patel, Owner.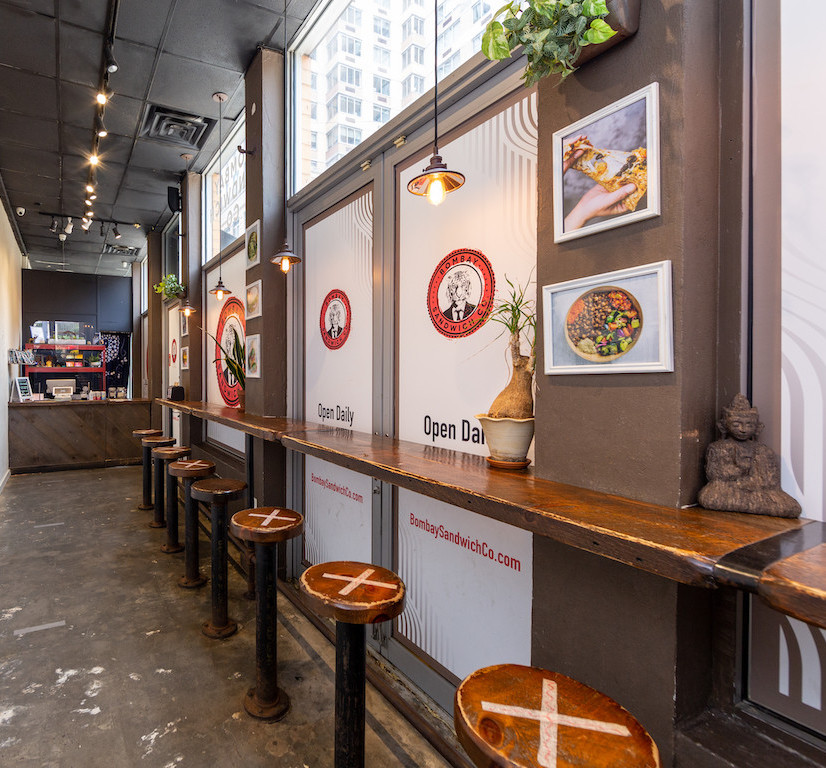 Bombay's food is informed by Patel's Indian heritage and Brooklyn roots with the philosophy of "let thy food be thy medicine." It's no surprise as to why Bombay Sandwich Co. is so well-loved. Regulars and newcomers praise Bombay for it's authentic and home-cooked bowls, soups, sandwiches, and salads. Bombay's flavorful dishes are made with fresh fruits and veggies, whole grains, and Ayurvedic spices that are roasted and ground in-house.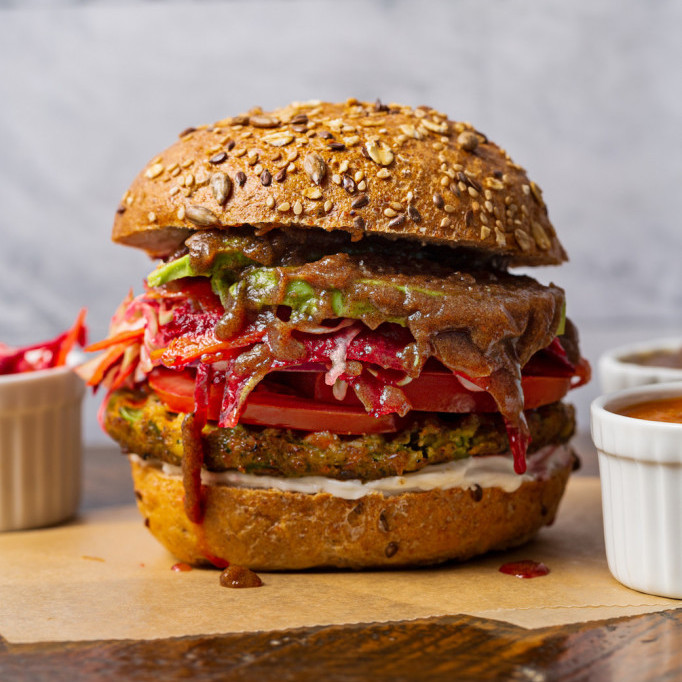 Some menu favorites include the Chana Masala Bowl, the Lemon and Green Chili Bowl, and the famous Bombay Burger. The much talked about Bombay Burger is topped with a Date Chutney, avocado, slaw, pickled onions, tomatoes, and vegan mayo on a seeded multigrain bun (pictured above). The Lemon and Green Chili Bowl features a slow-cooked chickpea stew made with garlic, ginger, tomato, Indian gooseberry, and fresh ground spices served with basmati rice (pictured below).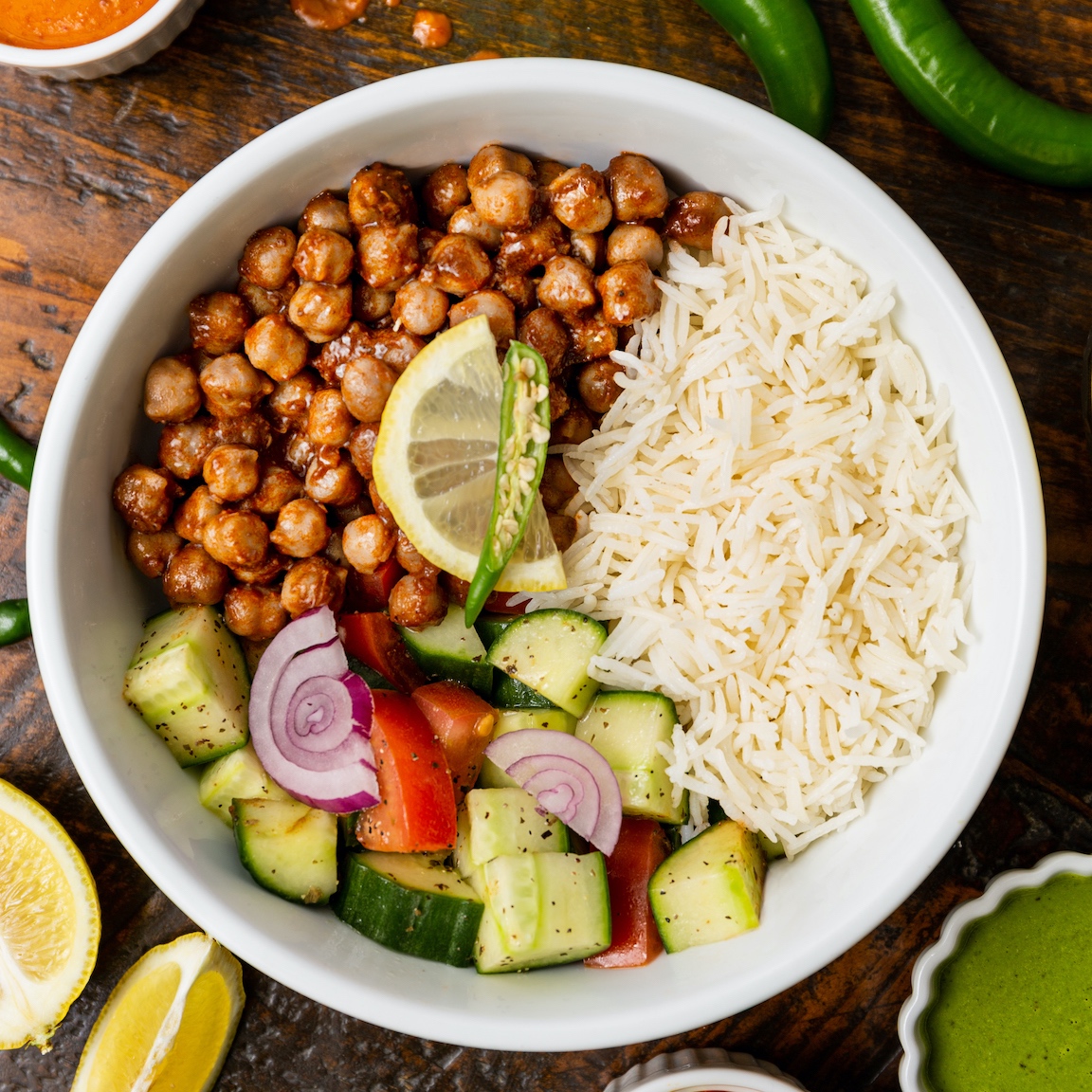 Bombay also serves a variety of hot and cold drinks including a crowd favorite Chai, Cardamom Coffee, and Mango Lemonade. Overall, expect healthy, inventive Indian cuisine using fresh fruits and veggies, whole grains, and roasted herbs and spices. We are thrilled to have the restaurant in the neighborhood!
Bombay Sandwich Co. is open Monday to Saturday from 11 am to 8 pm for delivery, pick-up, and outdoor seating.
Bombay Sandwich Co., 48 West 27th Street between Broadway & 6th Ave, @bombaysandwich